by Matthew Schmidt
The Quincy, Ill., Ray and Joan Kroc Corps Community Center opened in 2011 as a beacon of hope for the community. Ten years later, this 98,000-sq.-foot center is fulfilling Joan Kroc's vision to provide character- and confidence-building opportunities for adults, children and families.
While the big red slide is the main attraction of the aquatics center, it's the Quincy Kroc Center's commitment to water safety that's keeping kids in the pool. Children as young as nine months are taking swim lessons at the Kroc Center, which is the area's only Infant Swim of America certified facility.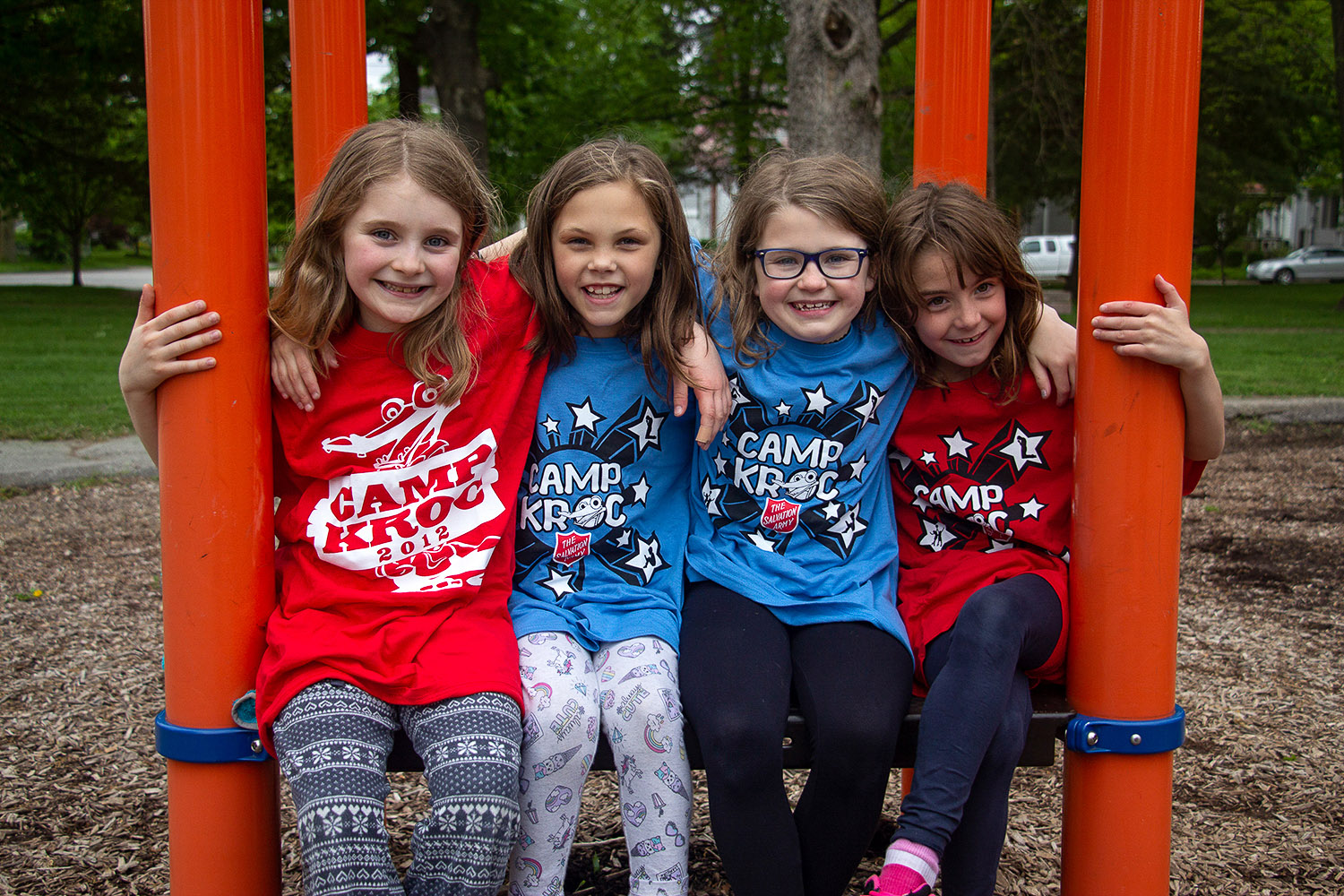 With an eye on public wellness, the Quincy Kroc Center initiated a program to address obesity since Adams County was named the most obese county in Illinois. In partnership with businesses, the Kroc Center spearheaded the People in Adams County Taking Initiative on Obesity Now (ACTION). Hundreds of people entered the 10-week program with goals of getting active, losing weight and eating healthier. The Kroc Center offered special membership rates for participants along with fitness and nutritional cooking classes.
Besides building healthier bodies, the Kroc Center is building healthier minds. The afterschool Kroc Academy offers tutoring, healthy snacks and activities. Youth directors include STEM (Science, Technology, Engineering, Math) by using robots that give children hands-on learning with computer coding. Students have access to technology they may not get at home or even school. The Kroc Center stepped up during the pandemic to offer remote learning for parents who didn't want to send their children to school but couldn't afford to stay home from work. K.R.O.C. Kids (Salvation Army character-building programs) is an award-winning program in the division as enrollment continues to grow. Every summer, the center is alive with the sounds of music as it partners with the school district to offer the Joe Bonansinga Music Camp, a week-long music program for top young musicians.
The Quincy Kroc Center also opens its doors when the community is most in need. It serves as a warming and cooling center; it hosted a coordinated effort to prepare countless meals during a city-wide power outage following a massive windstorm, and it served as a distribution location for meals at the beginning of the coronavirus pandemic. The National Guard has utilized the Center for training and fitness testing for its troops. Additionally, each Thanksgiving and Christmas, the gym is converted into a large community room as hundreds of people come to enjoy a free holiday meal.
"It's tremendous," said Tony Reis, a charter member. "There are other options out there, but I think overall with the church services you provide, the programs for the kids and the workout facilities, they're second to none."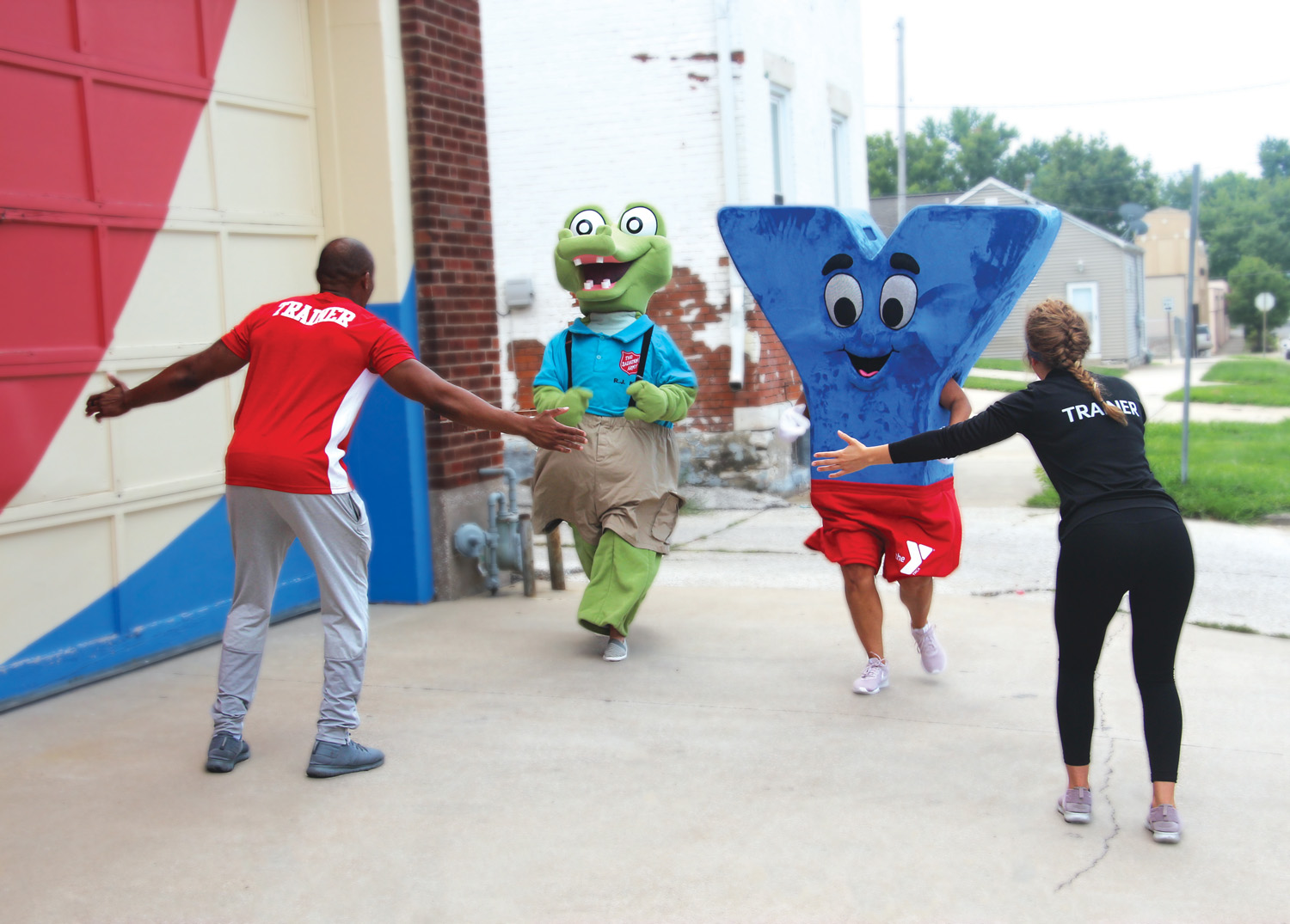 Because of its efforts in the community, the Quincy Kroc Center was a recipient of the inaugural Herald-Whig Hero of Business and Industry Award in 2019, the only non-profit to be recognized, and has been recognized as the top fitness facility multiple times by Herald-Whig readers. It's also received two gold star ratings from Central Territorial Headquarters for the center's evaluation and standards review. Besides the tremendous economic boost provided during construction, a 2015 national study found the Quincy Kroc Center has a $13-million annual impact on its community.
Like many centers during the pandemic, the Quincy Kroc Center was hard hit by a three-month shutdown followed by capacity restrictions when it reopened, but it responded with reduced fees for members, thorough cleaning protocols for the facility and a goal to maintain high customer service values.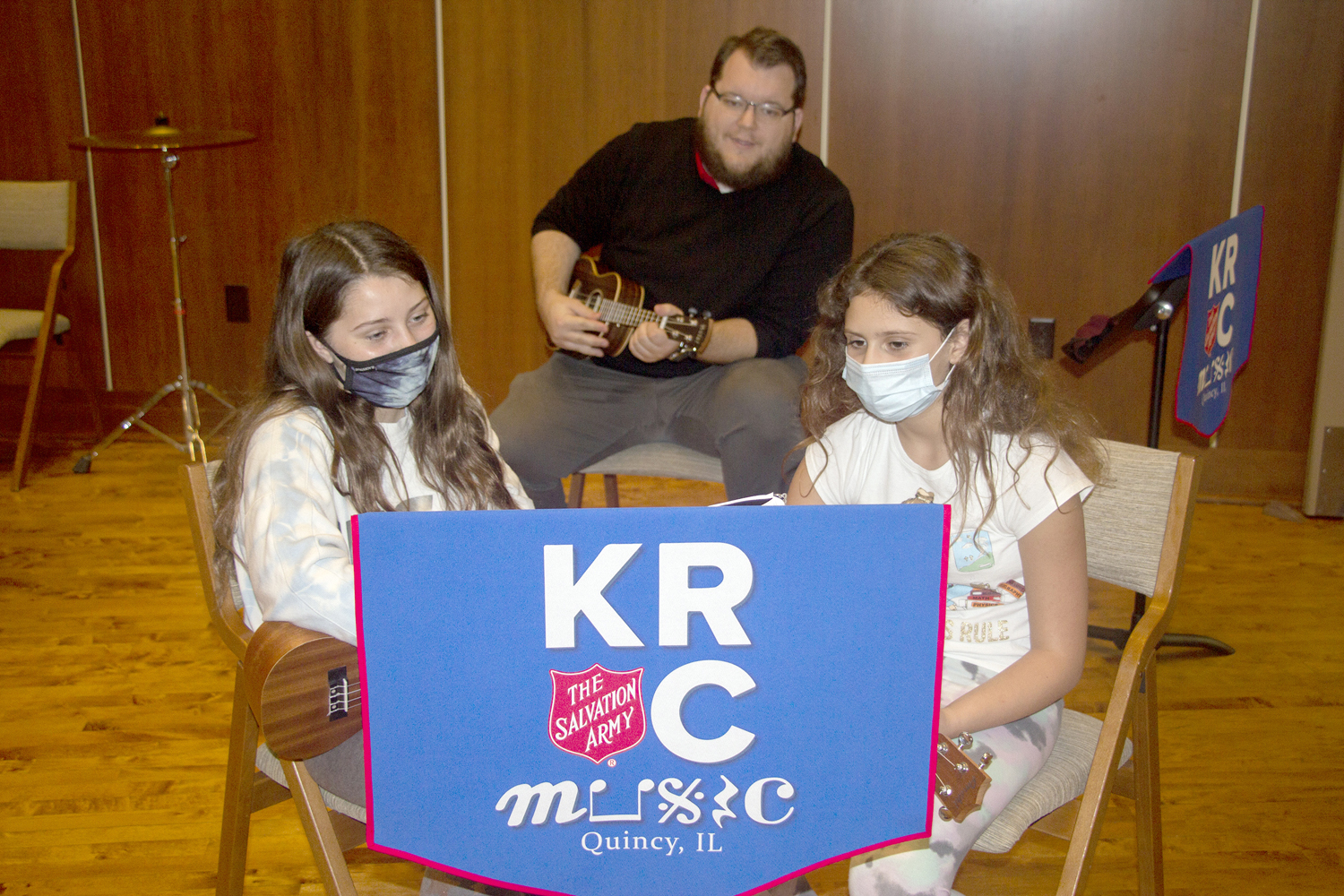 Despite the shutdown, Kroc Church found a way to hold weekly services. When the congregation couldn't meet in person, worship opportunities went online.
Captains Michael and Kristina Sjogren arrived on July 1, 2020, during the pandemic to take up appointments as Quincy area coordinator and senior Kroc officer, respectively. Captain Kristina sees a bright future for the facility.
"This pandemic is creating new ways for everyone to think about how we do life together, especially here at the Kroc Center," she said. "I am excited and thank the Lord for the new opportunities we will have to reach people in our community and to serve them in ways we have not seen before. We know the Kroc Center will continue to change lives for years to come."