by Major Michael Cho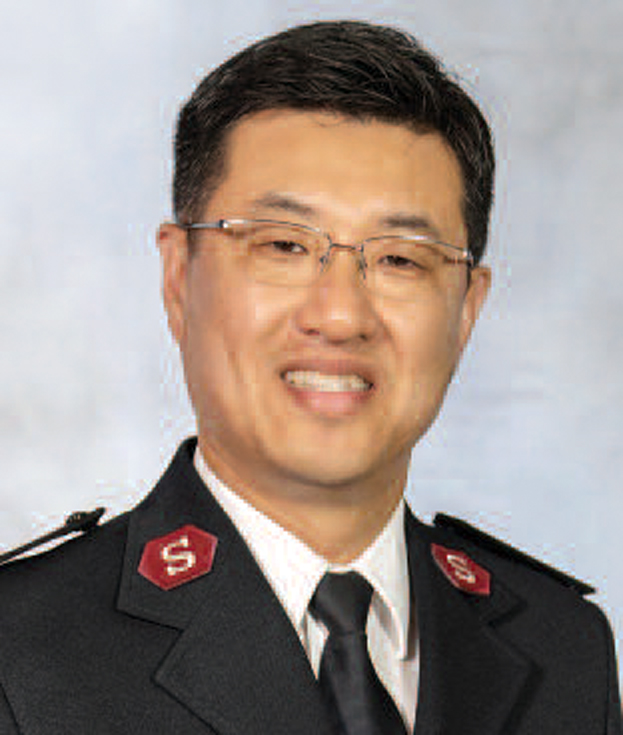 Several years ago, my wife and I were appointed to a small corps in a small town which had many social service agencies competing for the community's support. I soon realized it was very important for us to get out and let the community know what The Salvation Army was doing.
I was fortunate to be invited by several service groups to talk about The Salvation Army's work. Recognizing these were important opportunities to ensure support from the town's "movers and shakers," I emphasized our social services. But one day after my presentation to the Kiwanis Club, a gentleman asked, "Don't you have church service every Sunday? How come you don't share about that?"
While it was embarrassing to hear, it has become a reminder for me as an officer that the greatest help I can provide is not the food, rent or utility assistance, which is the "help" other agencies provide. It reminds me I am a part of an "agency" that can provide help far superior than anything others offer. It reminds me I am a part of an "agency" that brings change not just for a day, a month or a year but for eternity. It reminds me I am a part of an "agency" that brings life.
I thank God for calling me to be an officer, who can direct people to where they can get eternal help. "I am not ashamed of the gospel, because it is the power of God that brings salvation to everyone who believes: first to the Jew, then to the Gentile," (Romans 1:16, NIV).