by Commissioner Dawn Heatwole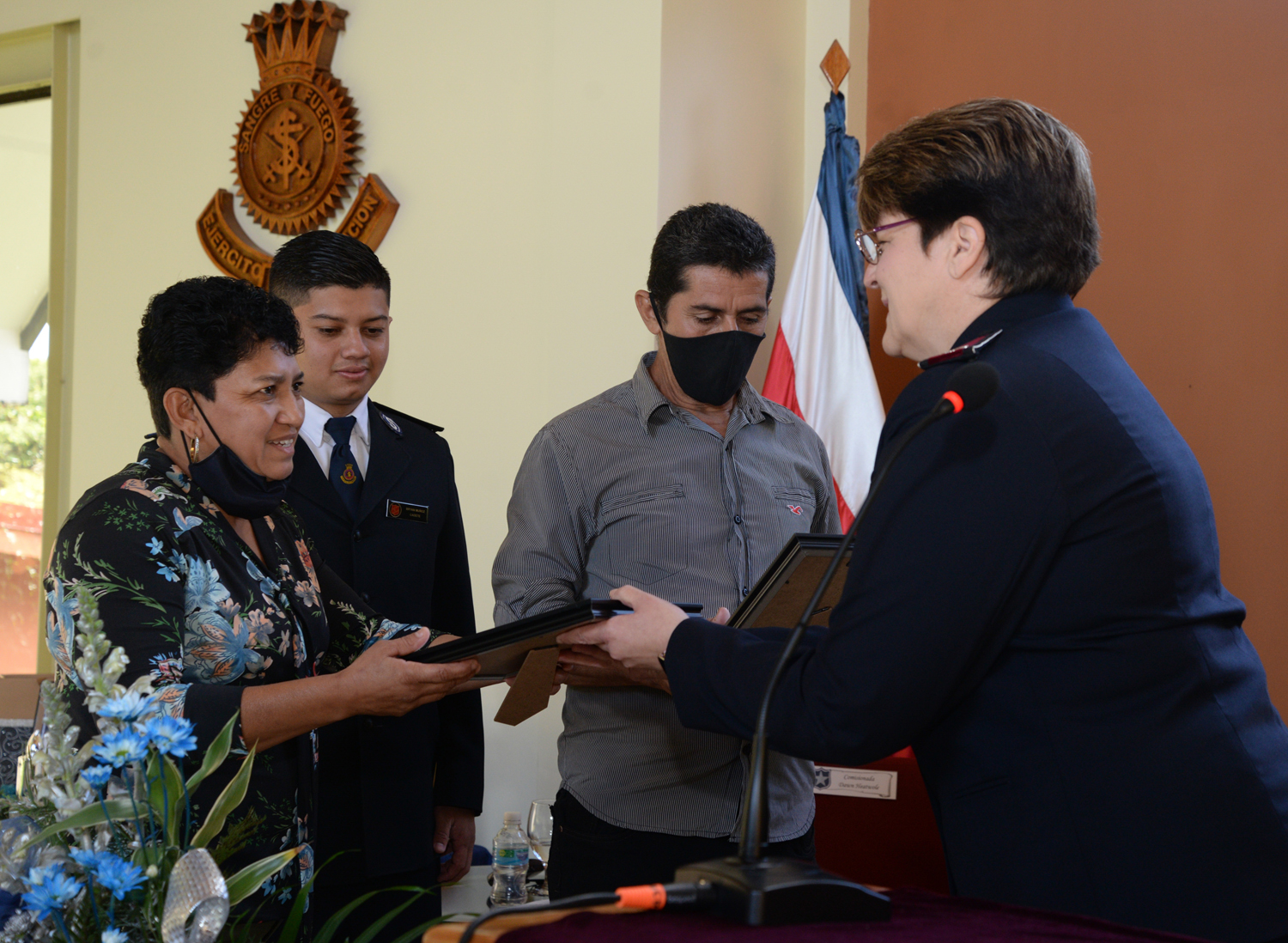 In mid-June 2020 we received a phone call from the Chief of the Staff to discuss the possibility of a new appointment. We were shocked but excited to learn we were being considered for a leadership appointment to the Latin America North Territory (LAN). We arrived on Halloween and have been very busy ever since.
The territory consists of 10 countries: Colombia, Costa Rica, Cuba, Dominican Republic, El Salvador, Guatemala, Honduras, Nicaragua, Panama, Venezuela. Due to the pandemic, it is very difficult and expensive to travel between the countries.Therefore, we have not yet been able to visit any country other than Costa Rica.
The Salvation Army in each country is meeting the needs of the people in different ways like providing food parcels, feeding the homeless, emergency disaster relief (two hurricanes have hit parts of the territory), and much more.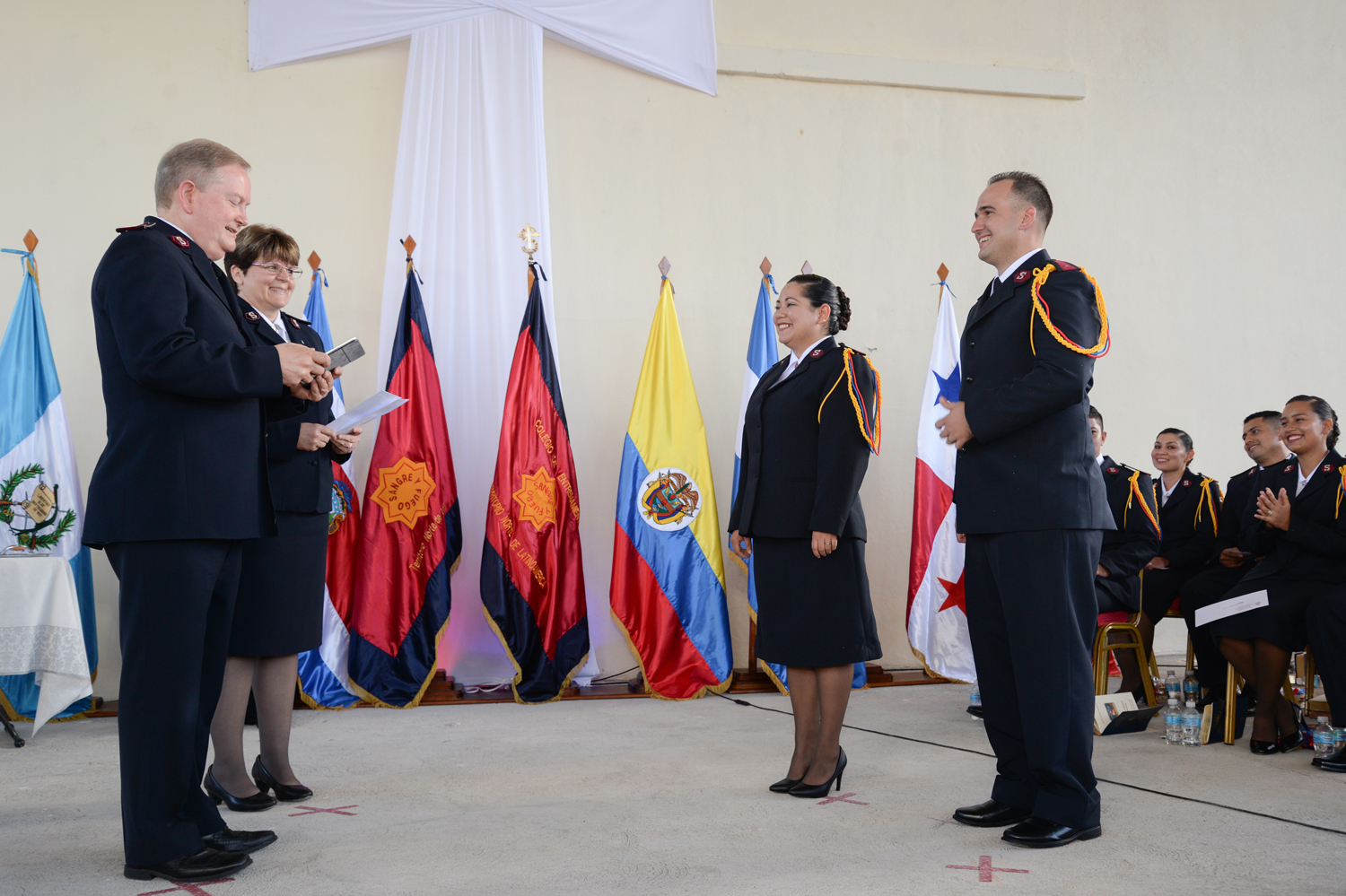 In the midst of the difficulties, we experienced the blessing of our first commissioning as the territorial leaders. We witnessed 14 cadets of the "Messengers of the Kingdom" session kneel and sign their covenants. We shared in their joy as they pinned a Silver Star on their parents' clothing and as they received their associate's degrees. We were blessed to ordain and commission them and give them their first appointments. Due to the pandemic, the numbers in attendance were very limited, but the excitement was still evident, and the events were livestreamed.
The need is great here in LAN. Due to the pandemic, many of our income-generating projects have had to be temporarily closed which has created financial hardship for the corps, schools, daycares and services for the elderly. There is hope that the vaccine will allow our facilities to open again soon so services can be provided to the community and funds can be generated to help support the work.
When we were the International Secretaries for the Americas in 2017, we travelled to LAN and as we were preparing to return to London, I said to my husband (Commissioner Merle), "If we are ever appointed to serve in the southern part of the zone, I would love to serve here in Latin America North." God has given us the opportunity to do just that. We pray He will stretch us, teach us and use us in the days ahead.