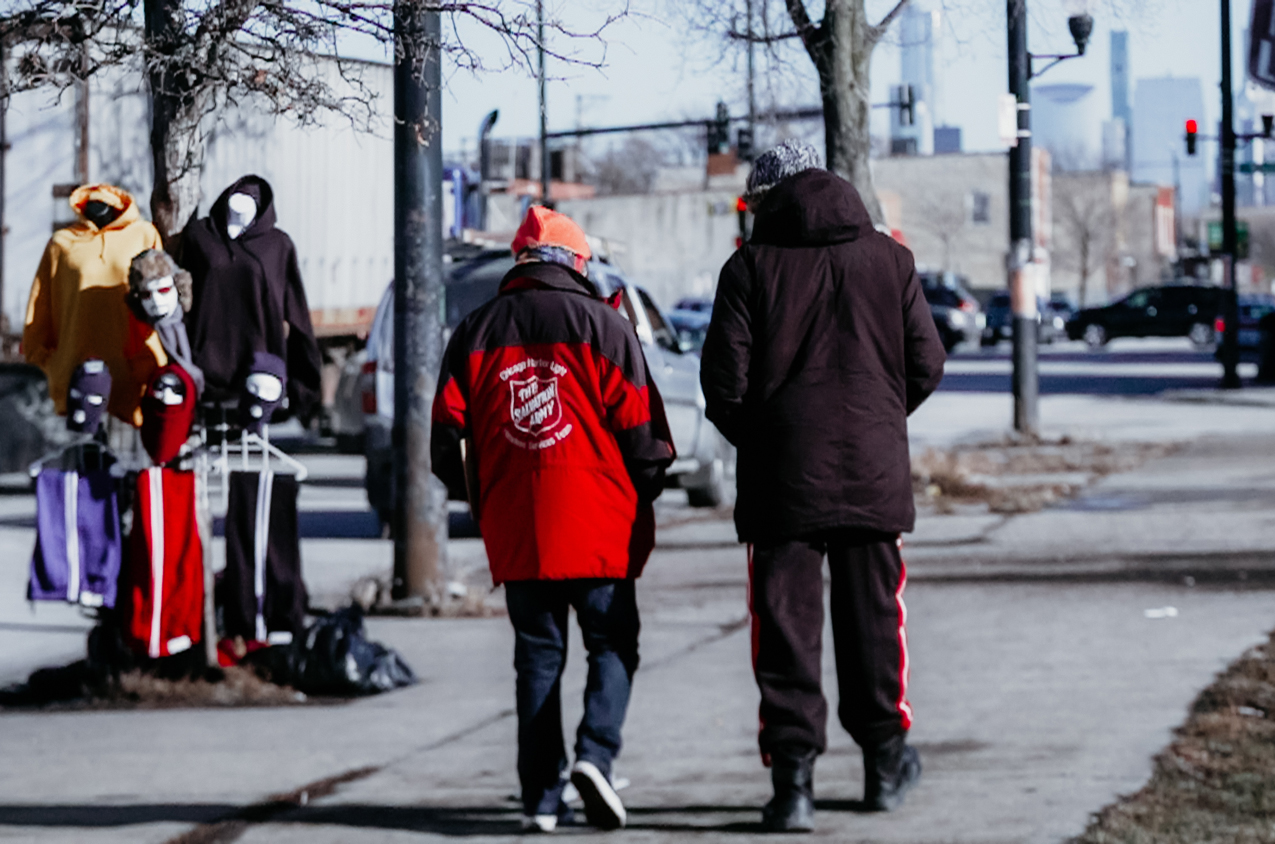 As state and area city officials, as well as medical facilities, throughout Chicagoland respond to the COVID-19 crisis with testing and vaccinations, the Metropolitan Division has quickly answered their requests for The Salvation Army's assistance.
"We are always happy to offer our resources, manpower and infrastructure to serve our communities, especially in the face of this global pandemic," said Major Enrique Azuaje, general secretary for The Salvation Army Metropolitan Division.
Chicago Kroc Center
The Chicago Ray and Joan Kroc Corps Community Center has partnered with Northshore Clinical Labs, a contractor of the U.S. Department of Health and Human Services, to host a number of free walk-in COVID-19 testing days at the center in the West Pullman neighborhood.
People seeking a test, check in with Northshore staff, complete a brief registration/screening, are asked to return to their vehicles and await a text notification when it is their turn to be tested. Individuals without symptoms and anyone with health concerns have been eligible for testing, with results provided between 24-72 hours.
"We are grateful to partner with Northshore Clinical to provide these opportunities for the community, our members and the Kroc team," said A.J. Collier II, Kroc Center director of operations. "Providing testing opportunities plays a vital part as we begin to get people back to work. This aligns perfectly with our vision, which is to motivate wellness within our community."
Emergency Disaster Services
The City of Chicago has engaged the Metropolitan Division's Emergency Disaster Services (EDS) to provide snacks and hydration for volunteers at eight COVID-19 vaccination sites. EDS staff also have provided three daily meals for Team Rubicon (a nonprofit that utilizes the skills and experiences of military veterans) which has assisted with testing and vaccination efforts. Additionally, the Illinois State Police requested a pallet of water for their operations at McCormick Place, a huge convention center on Chicago's lakefront.
Freedom Center
The Freedom Center's Mobile Feeding and Homeless Outreach Unit that provides meals daily to homeless individuals and under-resourced neighborhoods throughout Chicago has worked in partnership with the City of Chicago to provide COVID-19 testing at homeless encampments. Mobile Outreach staff also have distributed personal protective equipment (PPE) and information about COVID-19 to homeless individuals on Chicago Transit Authority trains and at homeless encampments.
"We have had some great partners with the city and local medical centers that have come beside us and given us a lot of support, and that has really made a difference in our ability to serve the community and our clients," said Major Nancy Powers, Freedom Center program development officer.
At the Freedom Center's facility, staff have been trained to administer rapid tests which give an immediate positive or negative result, allowing them to act quickly if a staff member or client becomes ill. Thanks to the tests and early implementation of strict sanitation and safety protocols, there have been few cases and no spread within its walls.