by Lt. Ramon Cebrian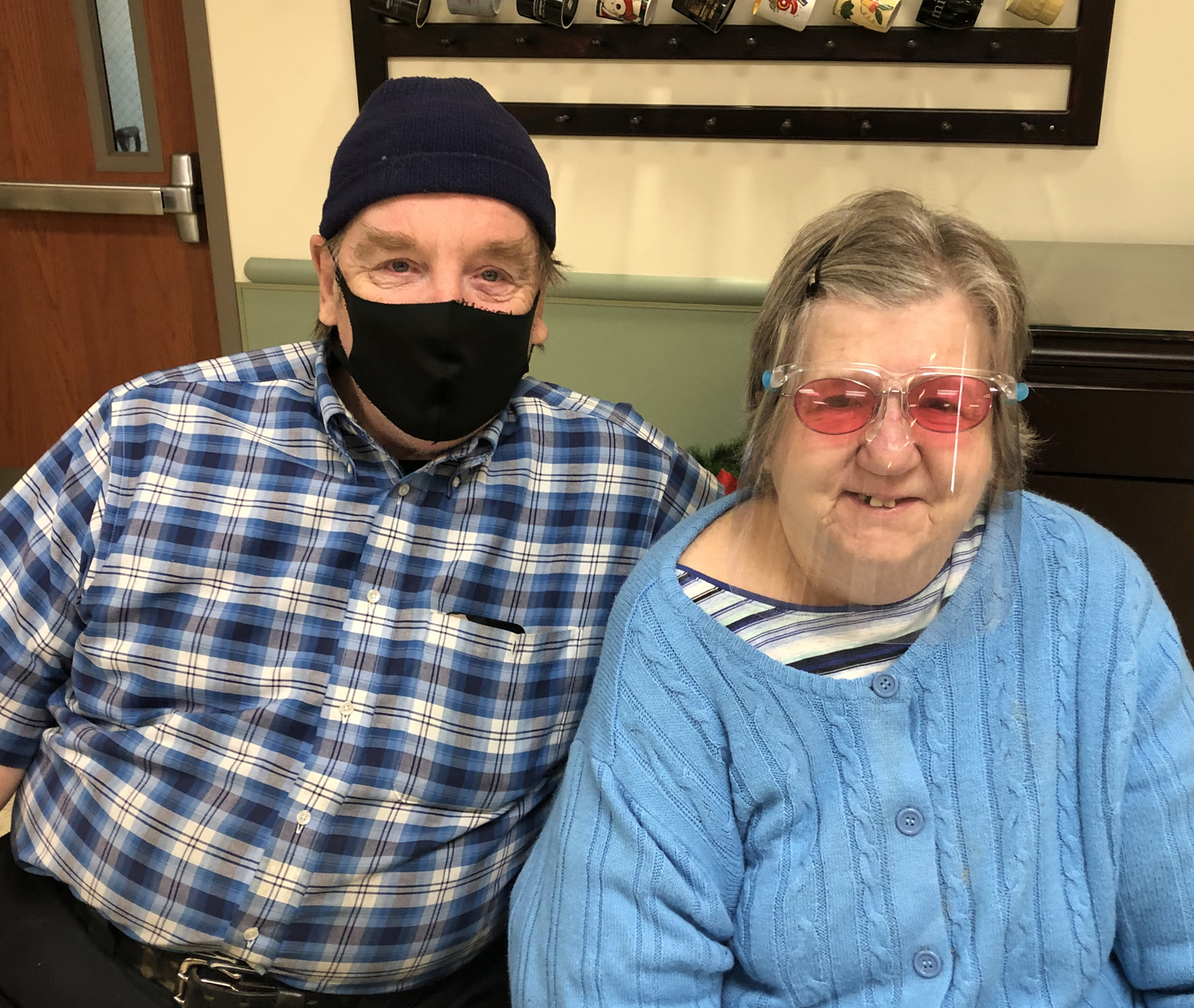 Since I arrived last summer at my first appointment, the Minneapolis Central, Minn., Corps, I've noticed whenever we need volunteers, soldiers Leslie and Katie Ainsleigh are ready to help. Married 19
years, they say God blesses them every day and it's a joy to serve Him by helping others.
They personify Colossians 3:23-24 (NLT): "Work willingly at whatever you do, as though you were working for the Lord rather than for people. Remember that the Lord will give you an inheritance as your reward, and that the Master you are serving is Christ."
Growing up in Bemidji, Minn., Katie has belonged to The Salvation Army her whole life. Her mother taught her the importance of volunteerism. She remembers packing Christmas boxes as a child and going to help at the thrift store. Katie also remembers how The Salvation Army helped provide toys for her own kids when years were lean; now each holiday season she gladly helps other families in need who come to the corps' toy shop. She also prepares breakfast for the bellringers, and Les drives them to their kettle locations and picks them up at the end of the day.
Throughout the year the Ainsleighs' service doesn't skip a beat. They both are involved in Sunday worship, Sunday school and Bible studies. Les picks people up for Sunday services and drives community care teams to nursing homes, maintains the corps' yard, picks up trash and shovels snow.
He also acts as general corps handyman, fixing things as needed. Katie keeps pace with him by assisting with the corps' reception, cooking for youth programs and setting up for corps events. In her role as assistant moonbeam leader and women's ministries member, she has been exceptionally welcoming to new children and women and encourages them by her faith.
"Never give up on God because He will never give up on you," she said. "He will always be there for you."