by Major Pat Irvine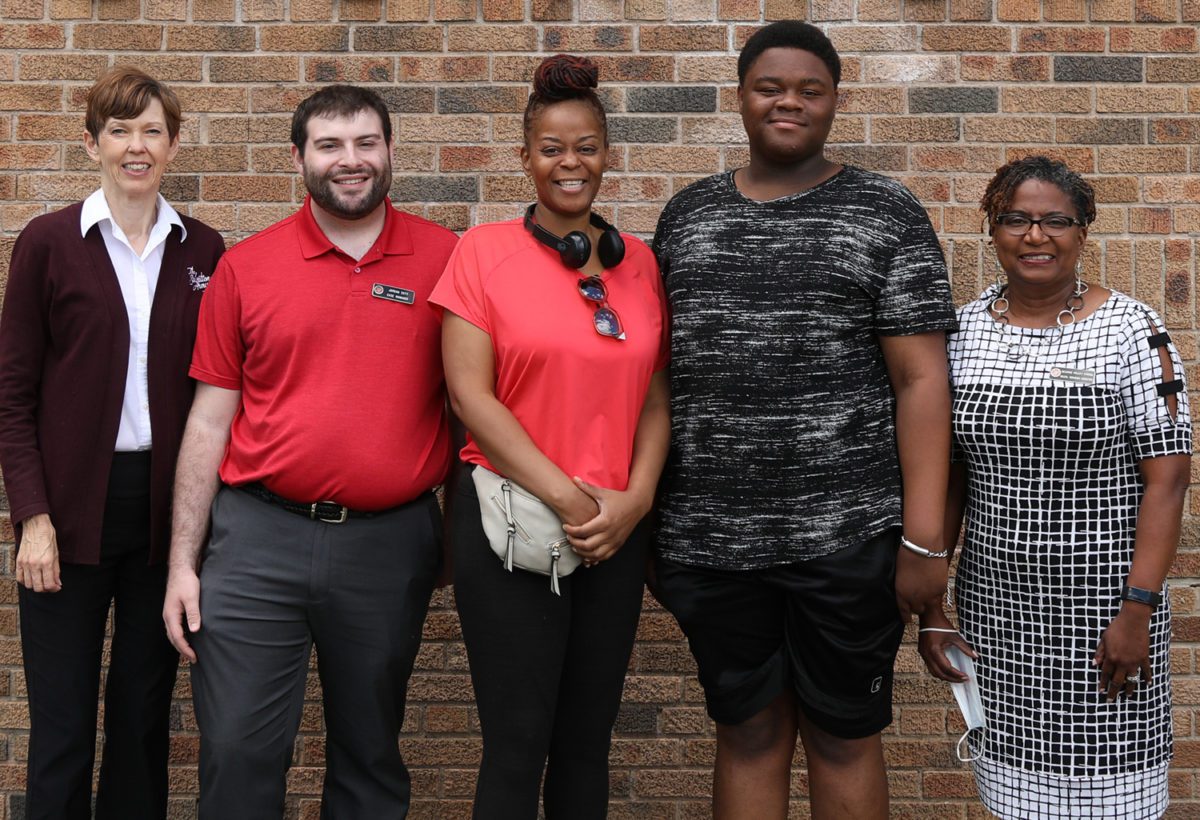 Success stories are worth remembering; they encourage us to not give up and to step ahead in our own lives.
Yukialove Winston has one of those stories. Enrolled in Pathway of Hope (POH) in 2018 at the Lansing Citadel, Mich., Corps, Yukia has faced major barriers in life such as significant debt and legal settlements, a home in disrepair and back property taxes.
Although she was employed, managing life became overwhelming when she was hit hard with unusual circumstances, and she found there just was not enough income to take care of unexpected costs. Soon after buying a foreclosed home, she learned three years of property taxes were due. Then during a heavy winter storm, a large tree branch fell on the roof and caused serious damage to her home.
Yukia could not possibly continue to provide for her 17-year-old son and herself without support and guidance. When Jordan Lott, the corps' POH case manager, invited her to join Pathway of Hope she immediately said yes. She was ready to roll up her sleeves and work steadily to successfully achieve her three goals.
The Salvation Army worked with Yukia to pay a large portion of the property taxes she assumed and helped her work to qualify for Habitat for Humanity in order to repair her roof, siding and porch. She is now also the proud owner of a new water heater and gently used refrigerator.
Jordan describes Yukia as a person who has resiliency, that quality that allows you to push forward one step even though life may throw you eight steps back. It's that willingness to look for solutions to life's problems. For instance, when Yukia's dog damaged his paw from a nail in the floor, Yukia decided to make bracelets to sell to help pay for the surgery her dog needed.
The scripture verse printed on Yukia's POH completion certificate reads: "Have I not commanded you? Be strong and courageous! Do not tremble or be dismayed, for the Lord your God is with you wherever  you go," (Joshua 1:9, NASB). It is the Lord's sustaining and guiding hand that gives us the courage to find and walk a path filled with hope.