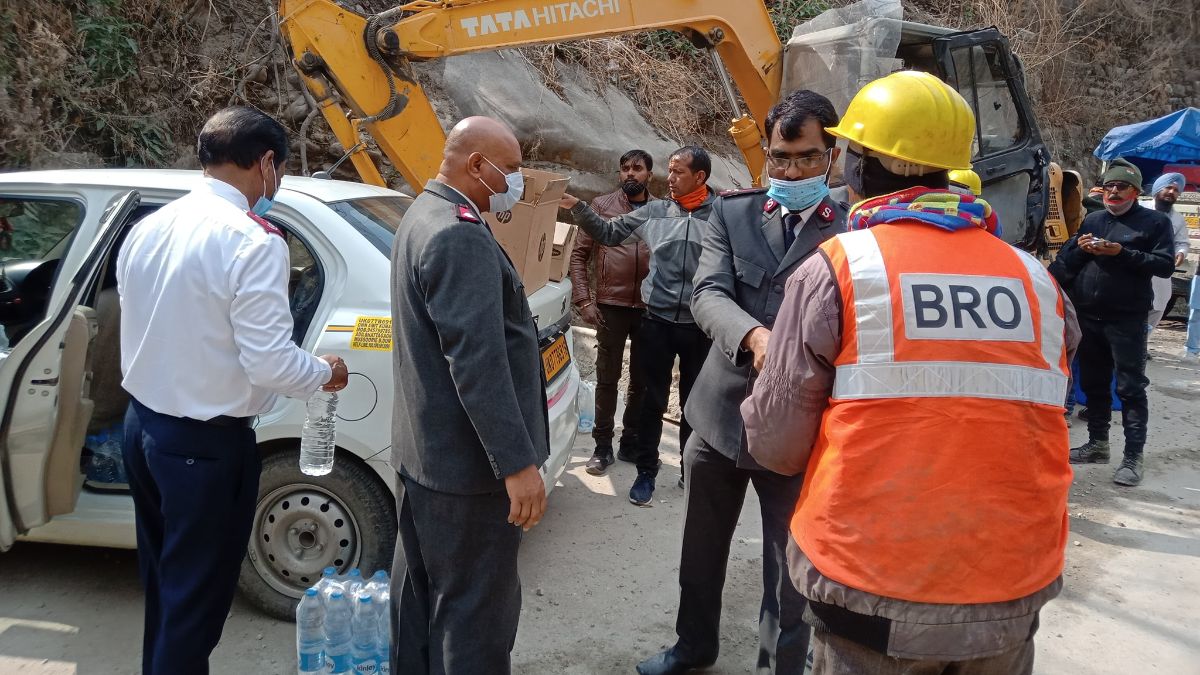 DAMAGE caused to a hydroelectric dam project in India by a breakaway section of the Nanda Devi glacier has resulted in severe flooding and loss of life. At least 50 people have died with some 154 still unaccounted for following the 7 February disaster which also affected scores of homes in the Chamoli district of Uttarakhand state in the far north of the country. The Salvation Army is on site providing hot meals and snacks to emergency services personnel and other first responders working under extreme pressure. 
The Salvation Army's India Northern Territory Emergency Secretary Major Makhan Masih was deployed to the region with Major Samuel Lal (from nearby Bajpur). The officers undertook an immediate needs assessment to identify how The Salvation Army could best assist agencies including the State Disaster Response Force, National Disaster Response Force, Indo-Tibetan Border Police and other rescue teams.
Electricity supplies in the district have been significantly damaged. Road links into and around this remote area have been complicated by the collapse of a strategic bridge. The military is therefore relying on helicopters to reach the area and transport essential goods and medical supplies.
Nonetheless, it has been possible for The Salvation Army to deploy a second team to the region, preparing hot meals for distribution to more than 200 people working around the clock on rescue operations at the Tapovan Vishnugad hydroelectric plant tunnels, where workers are still believed to be trapped. Food parcels are being prepared for emergency workers, with bottled water also being distributed to those in need.
'We would like to extend an invitation to join with our prayers that the people who are in the tunnels may be rescued safely,' says Major Amrik Masih from The Salvation Army's territorial headquarters in New Delhi. 'The family members of the victims are still waiting outside the tunnels in a hope that their loved ones are alive, and the rescue teams are working hard to save them.
'We are so thankful to all the rescue operation team members toiling day and night to complete this operation.'
From information provided by India Northern Territory
IHQ Communications
International Headquarters