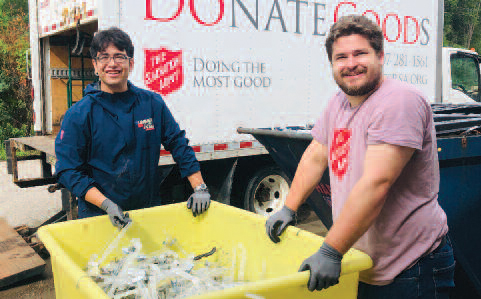 Two unique Central Territory Summer Mission Teams (SMT) are set to take place this year within the U.S. One is slated to be an exchange team with another U.S. territory. The other will have a social justice/city mission focus, which will serve in the Midwest and be organized in cooperation with Major Katherine Clausell, territorial social justice and urban mission secretary.
"It is a privilege for me to partner with the world missions department and the young adults of the Central Territory to equip and mobilize the next generation of Salvationist leaders to be a champion for biblical social justice as they work alongside the poor, the suffering and the marginalized in our cities," said Major Katherine.
Both teams will collaborate with the territorial music and creative arts ministries department which will provide creative arts training. A one-day virtual orientation in March, hosted by the world missions department, will include a time for team members to meet each other and learn more about their upcoming experience. They will receive assignments, like scripture memorization, program preparation, Safe from Harm and cultural training, that will help prepare them, both personally and as a team, for ministry opportunities throughout the summer.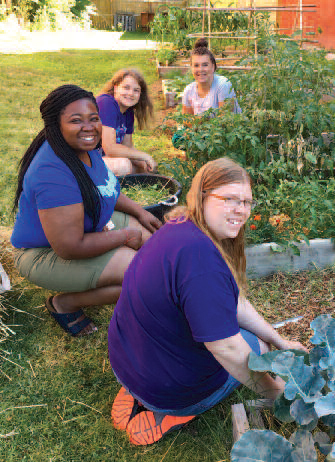 "Serving on the Central SMT in 2019 was an opportunity to travel around my own territory and see what God was doing in my own backyard," said Cadet Shannon Cabrera. "I experienced so much joy in serving God in many ways along with people who also were eager to spread the gospel and serve their communities."
Created as a leadership development program for young adult Salvationists (ages 18-28), SMTs provide a life-enriching experience for those who are serious about their faith and passionate about sharing the gospel.
Whether conducting a vacation Bible school in Detroit, feeding underprivileged children lunch at a park in Milwaukee or presenting the Bible through drama at camp, SMT members encourage and assist fellow Salvationists in ministry. It's life changing for the people they serve and themselves. Many team members find direction, whether a course of study at college or a new position of service at their corps.
"Through the years we have seen great outcomes from the Summer Mission Team program with about 15 percent of participants going on to become Salvation Army officers, many taking up their place as local leaders in their corps, and the vast majority continuing to walk with and grow in the Lord throughout their adulthood," said Kristin Caddy, director of the territorial world missions department. "We are looking forward to what God has in store through SMT 2021."