by Sara Johnson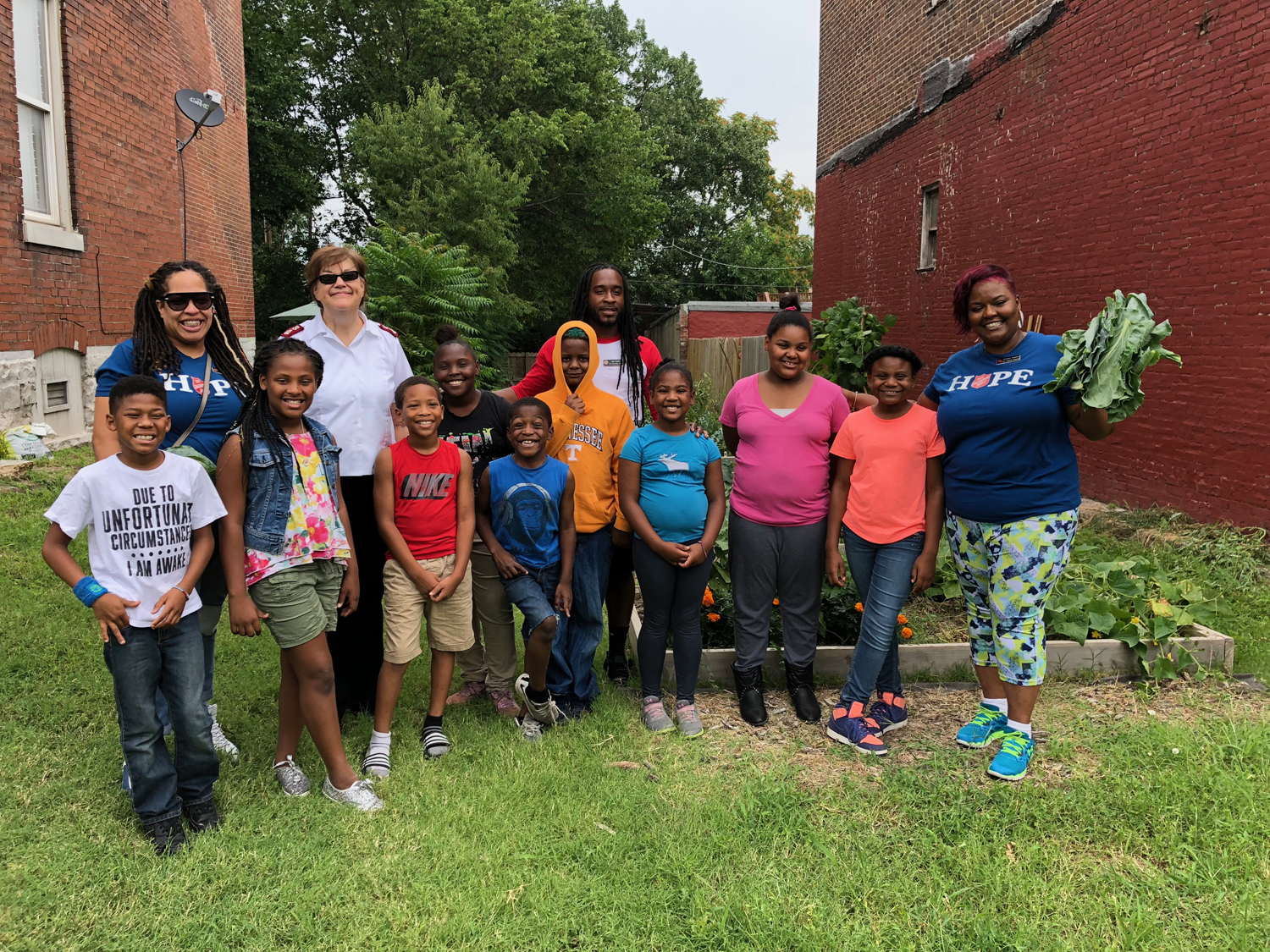 Moving into Ferguson, Mo., The Salvation Army has had the privilege to come alongside the community to work with and through partners for healing and restoration. Partnering with the Urban League of Metropolitan St. Louis in response to the racial inequity and distress, The Salvation Army built the Ferguson Community Empowerment Center (FCEC) on the site of the QuikTrip that was burned down after the death of Michael Brown six years ago.
The approach to this new ministry has been intentionally paced, leaning heavily on findings from a needs assessment study and collaboration with residents, leaders and agencies. Three years after the opening of the FCEC, the benefits of thoughtful program design and staff recruitment are being experienced as the center has evolved into an important community asset.
Before programs were established, Major Gail Aho, then Midland divisional urban ministries secretary, and Jason Acklin, FCEC director of operations, worked to develop a credible presence for The Salvation Army in Ferguson by hosting a variety of engagement events, mobilizing staff for door-to-door visits, and attending community events and meetings. In making these connections, they built an advisory council that has grown to 13 members representing 10 community entities.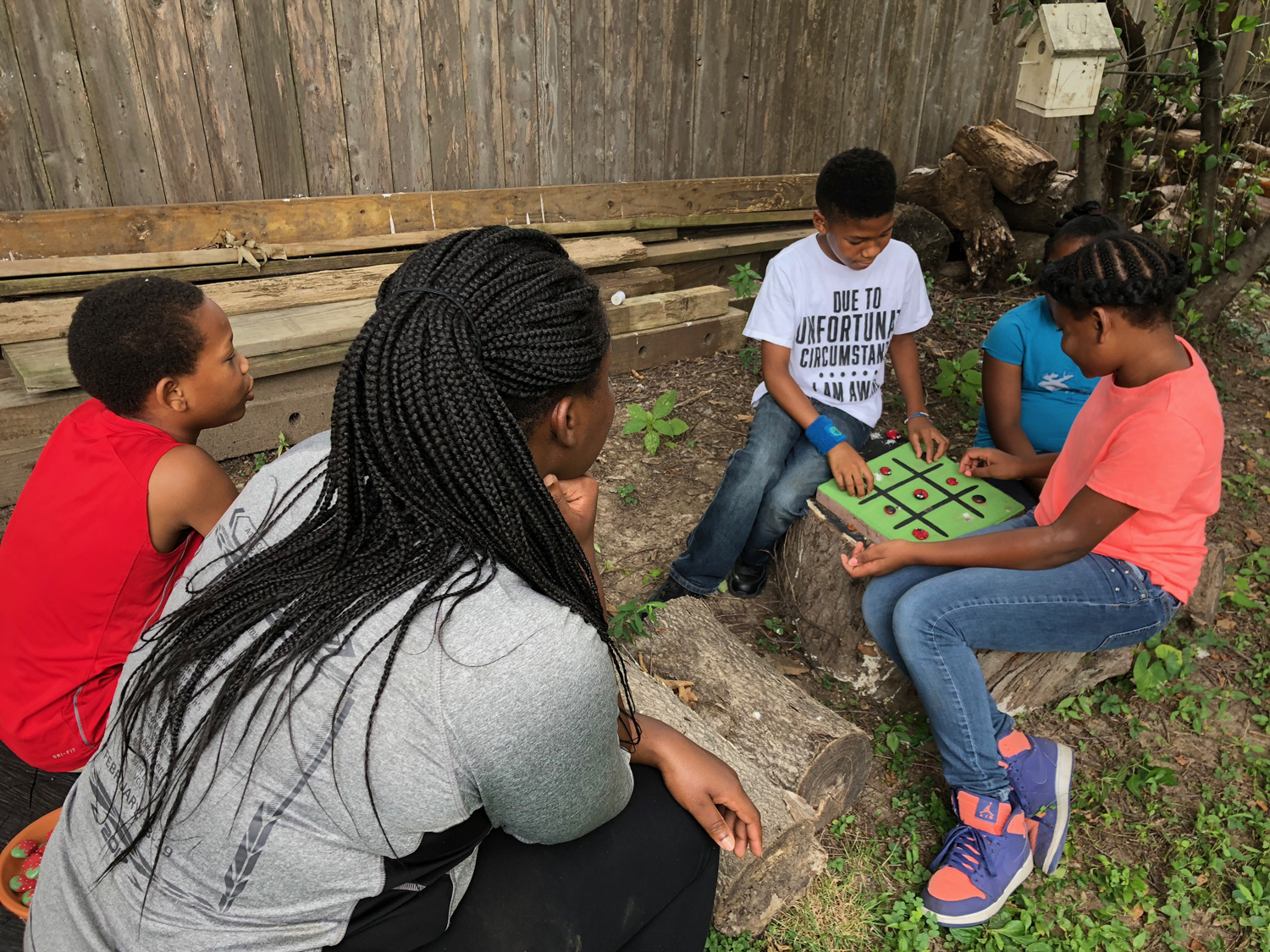 Since the FCEC opened in 2017, caseworkers have been onsite to assist with social services and  Pathway of Hope (POH). They quickly exceeded the goal of enrolling 20 families. As of October 2020, 143 families had enrolled in POH to work toward improving their lives and breaking the cycle of generational poverty, giving their children a more hopeful future. In addition, the center has used a similar approach with 531 individuals to promote not only stability but sustained life change. The outcomes are not only due to their efforts but intentional community engagement and a gifted casework team.
"We've cultivated a space dedicated to holistic care where families receive resources and hope," said Jason.
An impromptu meeting between LaKeysha Fields, assistant divisional social services director, and Rick Stevens, president of Christian Hospital, generated an idea which has been revolutionary for the  community. They discovered many people who used the emergency room for primary care also sought financial assistance from The Salvation Army. As a result, the FCEC received a $1 million grant from the Missouri Foundation for Health to launch Pathway to Health, an innovative partnership between community health workers from Christian Hospital and case managers from The Salvation Army. They work together with clients on health needs and the social determinants of health.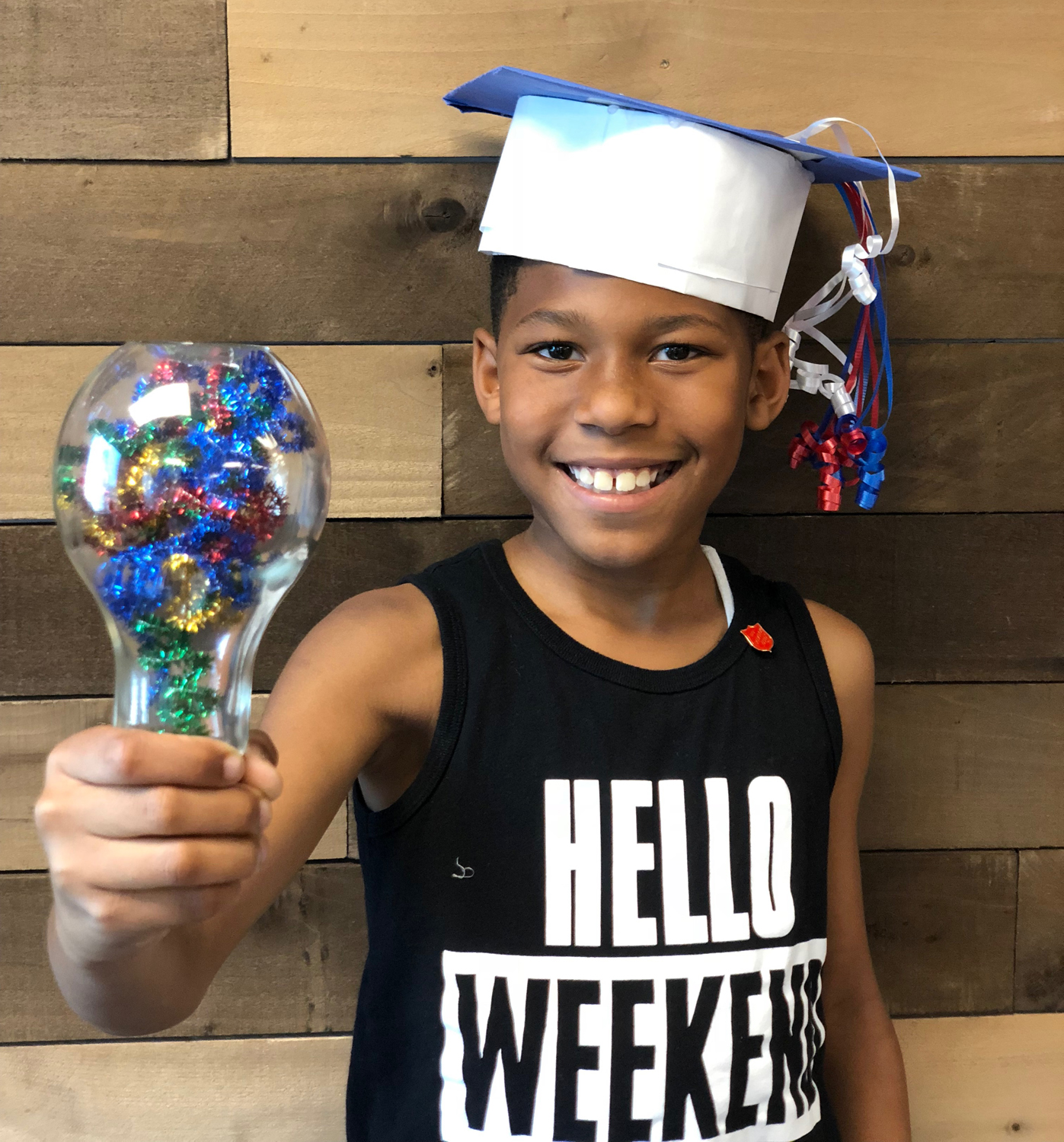 "We know that health disparities already existed in high-risk zip codes," said Dana Ballinger, Christian Hospital director of care coordination, "but COVID-19, it really shed light on the health disparities that  exist. So, we have been able to impact housing, transportation, financial resources strength, food insecurity, access to physicians and medicine, just to name a few, and there has been a wonderful outpouring of appreciation from the community."
"The impact of the program in my life has been a tremendous help with finding a good career path, helping me budget finances and motivating me to be a better individual," said client Jennifer Waters.
In addition to offering holistic health management to 392 clients, Pathway to Health opened new collaborations with the community, including two health fairs with 30 participating organizations that reached over 500 residents and provided prostate and breast cancer screenings for more than 100 individuals in partnership with Siteman Cancer Center.
"Pathway to Health is a game-changer for this community," said Lt. Colonel Robert Webster, Midland divisional commander. "It's a dynamic program that has empowered this neighborhood to be able to be transformed."
The innovative program has generated nationwide interest, and they hope to expand it to include behavioral health.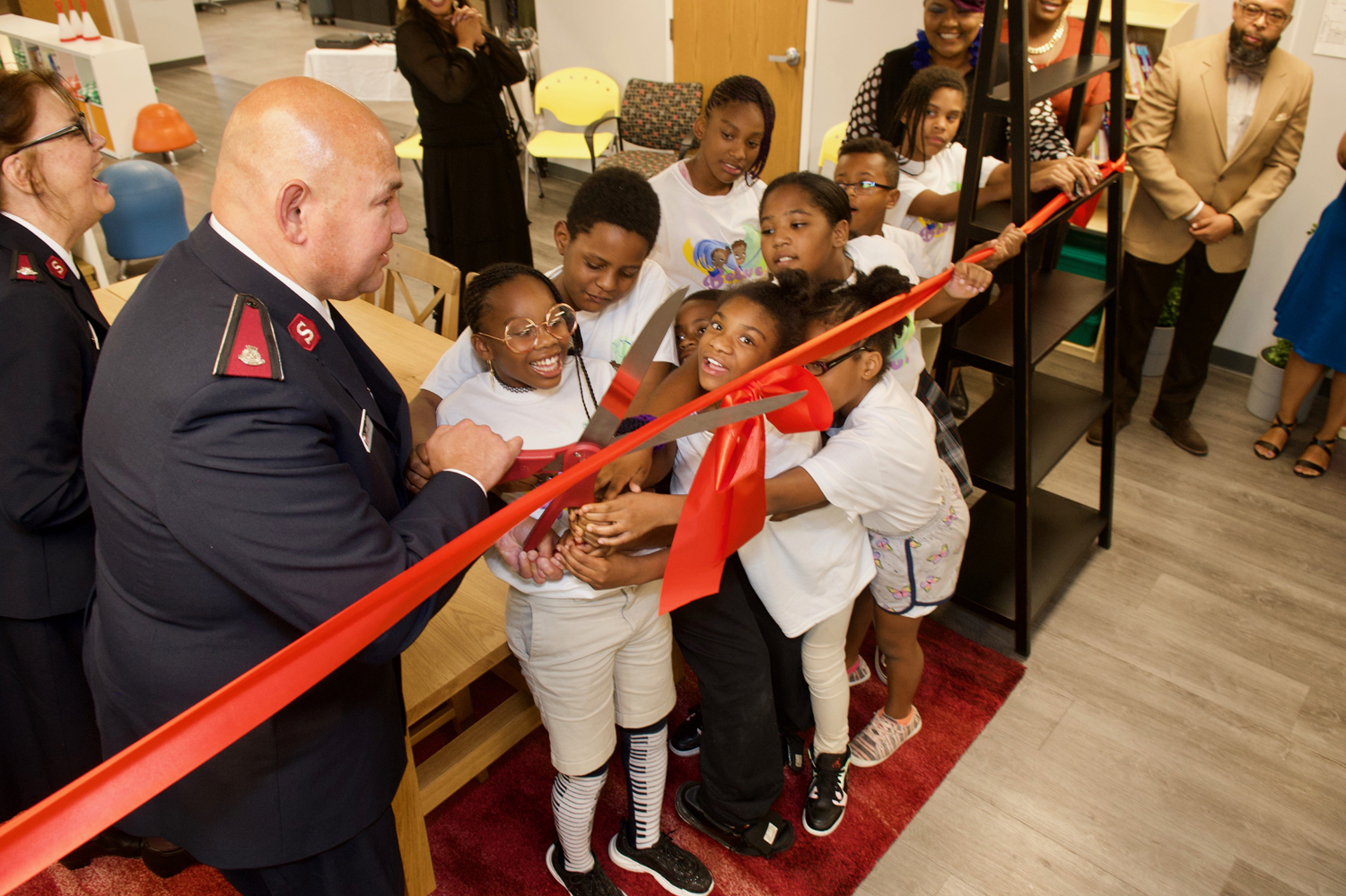 In 2018 with funds from the Lutheran Foundation and the Thomas Lyle Williams Trust, the center piloted and then launched Spark Academy, an afterschool program for third and fourth graders which gives them the opportunity to discover their gifts and talents as a foundation for growth. Since opening, 90 children have participated. At the end of each session, a celebration is held where children are given small Salvation Army pins which they wear, considering themselves ambassadors of the program at their school. These Spark Mates also show up for community events at FCEC to help promote and register other third and fourth graders. In response to their desire to continue as they moved to fifth grade, the FCEC began a program called Ignite! where they hang out together and learn more about God, their neighborhood and other sparks. Ignite! includes the Believe Project and will expand this year to includejunior soldiers and character-building programs.
"I count it an honor to be able to pour into the young people who come through the doors of Spark Academy," said Veronica Edwards, Spark Academy program manager. "It brings me so much joy to be able to watch the transformation of the young people right before my eyes…Having them express how much they love coming to Spark warms my heart. I am grateful to God for allowing me the opportunity to serve in this capacity."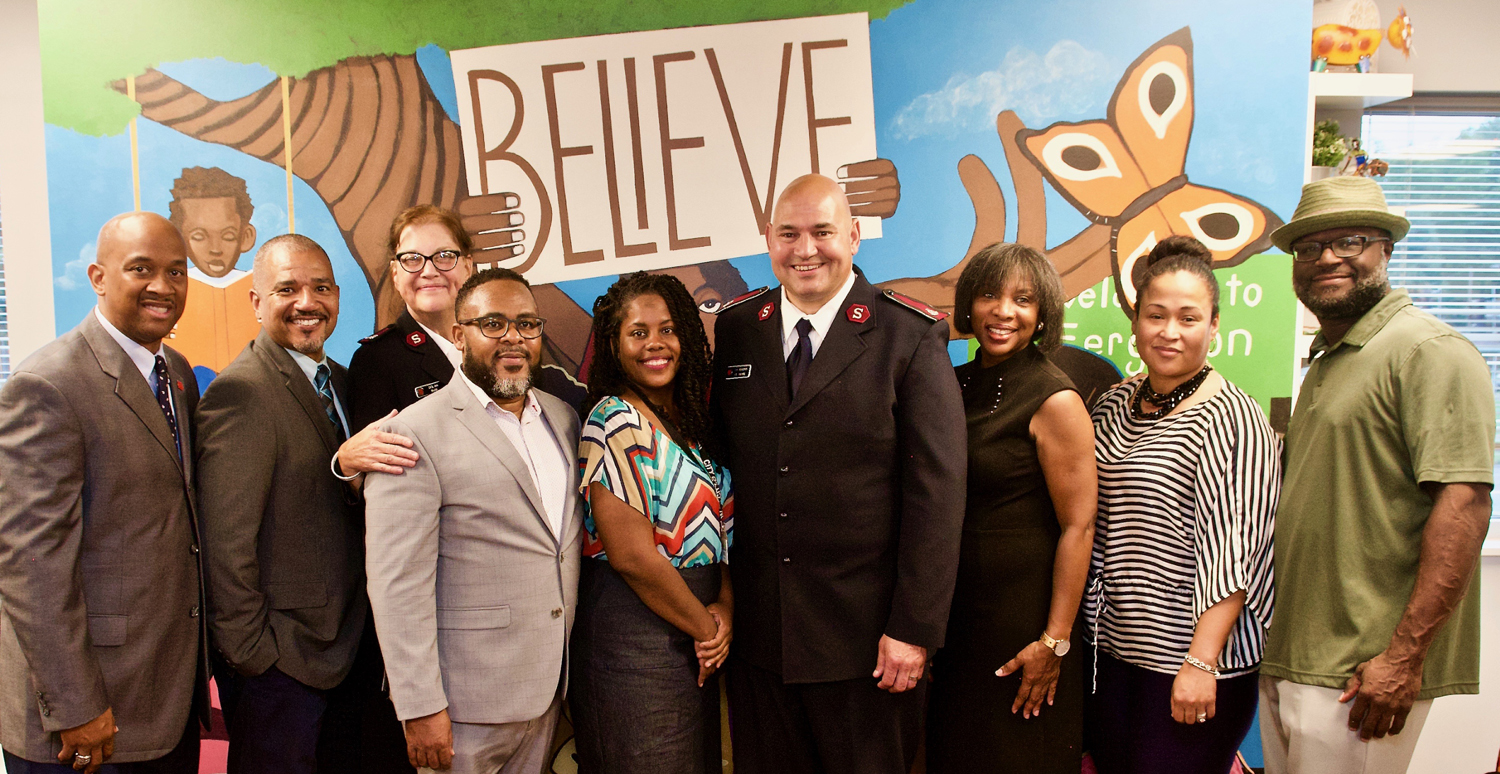 The Believe Project is a unique partnership between The Salvation Army and St. Louis Black Authors of Children's Literature that inspires kids to read by using culturally responsive books, art and technology in a space where kids are free to relax, explore, and—with confidence—be fiercely and fully themselves. With support from the Nine Network of Public Media (the local PBS), Ikea, and Scholastic, the FCEC was chosen as the first Literacy Lab site for the Believe Project, which opened in September 2019. Spark Mates were designated as the official ribbon cutters of the new space featuring a mural by local artist Billy Bill, over 1,000 books written by diverse authors, new tablets for educational use, and a cozy reading space furnished by Ikea.
As a result of COVID-19, Believe Project founders had to move in a new direction to meet their goals, which led to the filming of a literacy-based children's TV show to elevate Black authors and Black children's literature. The pilot episode was filmed in the FCEC reading room and features Veronica  Edwards. The series aired on YouTube and on the Missouri History Museum website before being  selected by the Fred Rogers Foundation to represent St. Louis as part of the "2020 Be My Neighbor Celebration." All four episodes are on PBS stations nationwide!
We knew from the very beginning that success in Ferguson would require support and collaboration from the community, which is why we prioritized getting to know our neighbors. The work can be slow, but without authentic engagement and hearts tuned to the Holy Spirit, our efforts are in vain. We're grateful for the opportunity to work alongside so many partners who are actively seeking healing and restoration in a community that carries immense burdens.