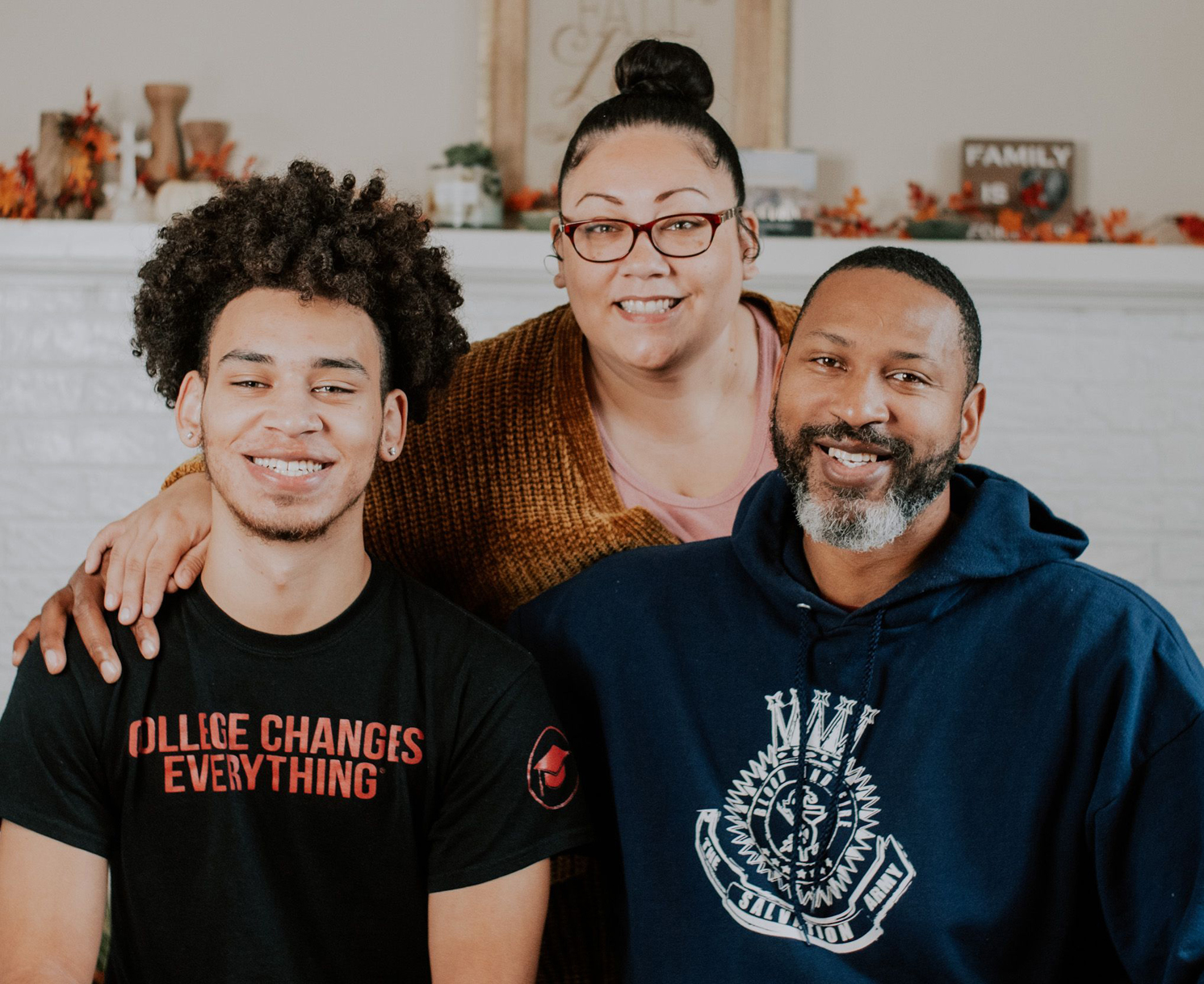 Christion Johnson, a sophomore majoring in business intelligence and analytics at Concordia University Chicago, has ambitions of opening his own marketing firm someday. He's grateful for the Rader Scholarship which has made it possible for him to focus more time and energy on his studies.
"I didn't have to worry about working," he said. "I was able to spend my time doing class work."
Christion doesn't remember a time when The Salvation Army wasn't a part of his life. Even as a young boy he was involved in corps worship services, programs and activities. First attending the Macomb, Ill., Corps and then others as his parents served as envoys, Christion's faith was shaped by character-building programs, junior soldier classes and corps cadet lessons. He accepted Christ as his Savior while attending music camp.
As a young adult Christion began to create and present the audio-visual elements of Sunday services, running the sound board and slide shows during worship. He also volunteered to help with Christmas fundraising and assistance efforts such as organizing, sorting and packaging toys for Angel Tree.
Although the pandemic has changed a lot of things, it hasn't stopped Christion from attending the Peoria Citadel, Ill., Corps through online worship services or in person when he can in order to continue growing in his faith.
"I'm working on my improv and problem-solving skills. Nothing has been going to plan this [past] year," he concluded. "God is teaching me to trust Him."
Latest Rader Scholarship Recipients
Each year five outstanding minority Salvationists are awarded a Paul and Kay Rader Scholarship. These young adults have shown leadership in their corps and communities. We congratulate the most recent recipients.
Dakota Williams, Fulton Heights Citadel, Mich., Corps
AshLee Grant, St. Louis Maplewood, Mo., Corps
Alberto Rapley, Oakbrook Terrace, Ill., Corps
Alexia Brown, Emporia, Kan., Corps
Christion Johnson, Peoria Citadel, Ill., Corps