by Colonel Dennis Phillips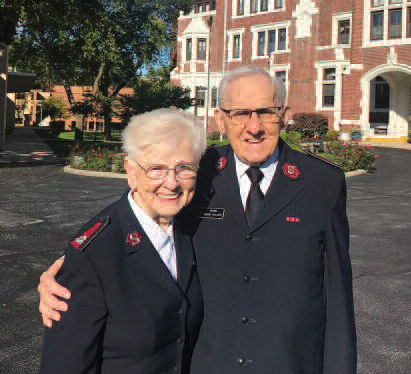 It was the last days of the 20th Century when God chose to perform a Christmas miracle in the mountains of Jamaica.
My wife, Noella, and I were serving as leaders of the Caribbean Territory when Captain Jennifer Brown, matron of the Children's Home in Mandeville, invited us to join their annual Christmas celebration and to dedicate a baby girl named Samantha who had been placed there in the last two weeks. Samantha was a "failure to thrive" baby who never cried, never smiled, never looked at anyone and who needed to be carefully force-fed.
Arriving at the home, we met Samantha, beautifully dressed in pristine white for her dedication. She didn't cry or show any reaction when lovingly placed in the arms of my wife, a perfect stranger. Noella prayed a deeply moving prayer, thanking God for this precious child and asked Him to give her the joy of the Lord.
After an evening of Jamaican food and a joyful program by the older children, we began the two-hour drive back to Kingston. The phone was ringing when we walked in the door; picking up the receiver, we  heard a mixture of laughter and crying.
Captain Brown struggled to control her emotions. "Mama Colonel, Mama Colonel. We've had a Christmas miracle! Listen," she said, and we could hear Samantha laughing uncontrollably. "Do you hear her? Can you hear her giggling? I wish you could see her as she is looking around at the other children who are laughing, too. Oh, Mama Colonel, we have experienced a Christmas miracle. Samantha has received the joy of the Lord."