by Captain Norman Polusca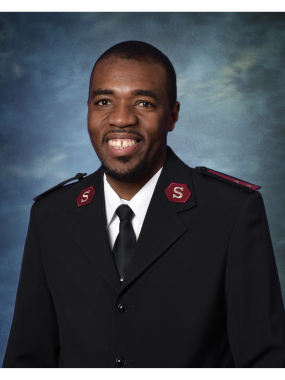 One of my favorite songs in the Song Book is "How wonderful it is to walk with God" written by Theodore Hopkins Kitching in 1915. The first verse reads: "How wonderful it is to walk with God along the road that holy men have trod; How wonderful it is to hear him say: fear not, have faith, 'tis I who lead the way!"
What I love most is the idea that in the Christian life we do not walk alone and while we may plot our own course, we do not have the final say. These words have become extremely precious to me not only when moving from one appointment to the next but also when my plans have not gone as I imagined. This summer was a perfect example. Our youth department had to reimagine what ministry would look like in the Kansas and Western Missouri Division without summer camps.
Despite COVID-19 I believe God opened a door for us to reach young people and families in a way I didn't anticipate. Through God's grace and provision, we were able to recruit some of the counselors who would have worked at camp to be part of a Summer Ministry Team. We prepared, planned and prayed together and by the time we were ready to travel, many of the gathering restrictions were no longer in effect for the places we visited. Our goal was simple: travel to as many corps as possible to provide a three-day vacation Bible school or to share the gospel through Jesus Theater.
It was an immense blessing to watch our team lead children in worship and prayer. I saw people tear up with gratitude as they experienced the gospel through drama. I saw adults come to faith in Christ and surrender their lives to Him. I watched a little boy laughing and fidgeting in his seat turn to another boy in his row and say, "I love this church!" Moments like these are memorable, precious and priceless, but  most of all I know they are undoubtedly God-ordained.
How wonderful is it to walk with God.