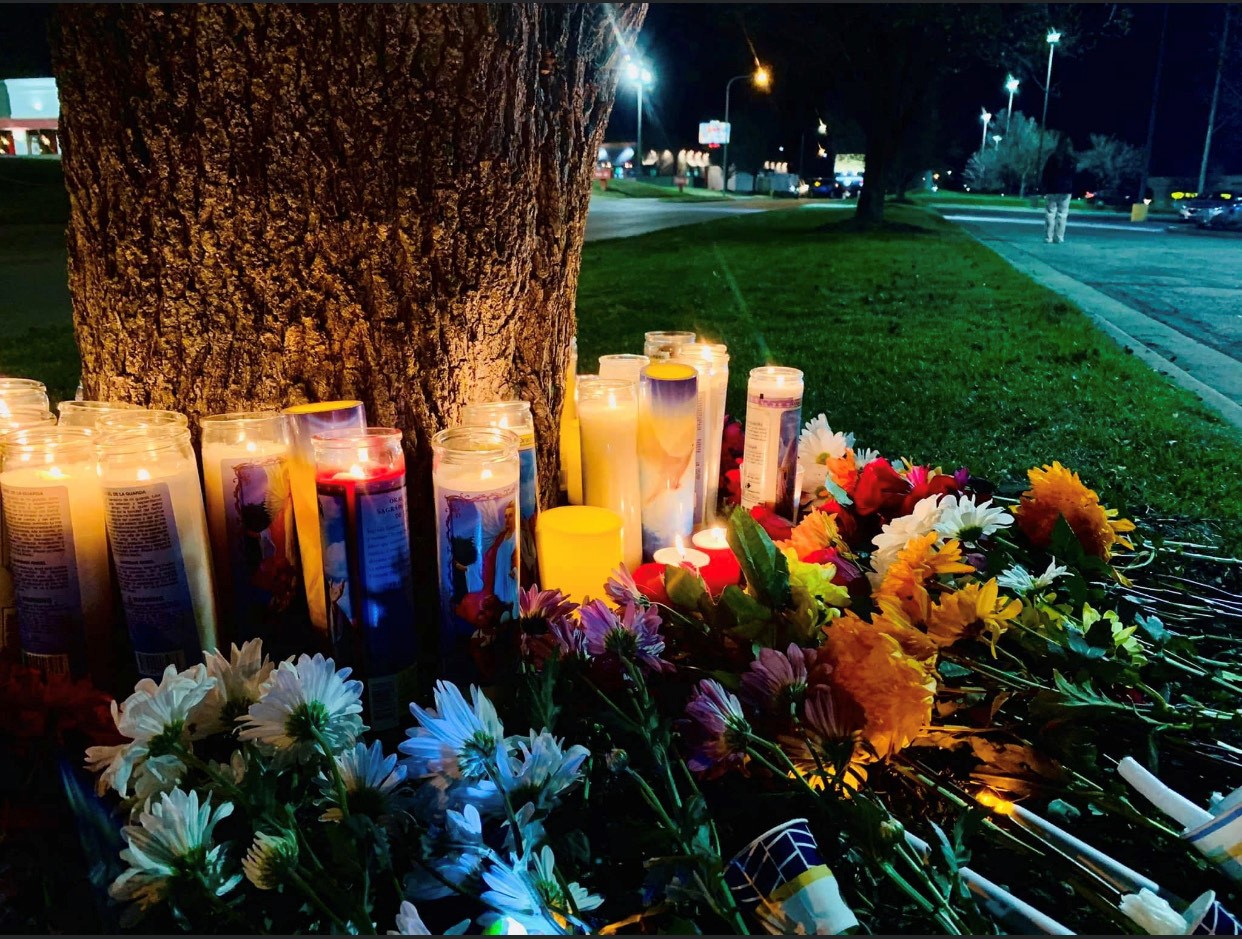 The Salvation Army is often associated with emergency disaster relief. Distributing food, water and supplies to first responders and survivors in the wake of local and natural disasters – like the Flood of 2019 – is an important part of the Army's mission, to be sure. But what we don't always see is that behind the scenes, Salvation Army officers – most of whom are ordained ministers – often serve in a quieter but no less important role as well by providing emotional and spiritual support to those who are suffering.
Such was the case following the tragic shooting at the Sonic Drive-In in Bellevue on Nov. 21. In addition to dispatching a mobile food service unit to provide food and hydration to first responders overnight at the scene, Salvation Army Kroc Center Auxiliary Captain John Gantner – who also serves as volunteer chaplain for the Sarpy County Sheriff's Office — provided emotional and spiritual care to those impacted by the shooting.
"It's a ministry of presence," said A/Capt. Gantner. "We pray, if that's something that's requested, but we are also just there to be with them and offer comfort in those hard moments."
A/Capt. Gantner sat in the waiting room at the University of Nebraska Medical Center with two families while their loved ones – victims of the shooting — were in surgery. The following evening at a community vigil, he offered prayers to the crowd of approximately 100 mourners who gathered to remember the two Sonic employees who lost their lives in the shooting, as well as to pray for the two survivors still recovering in the hospital.
"It's heartbreaking," said A/Capt. Gantner. "But the families are strong, and as we saw during the flooding in 2019, the Bellevue community is strong. We are here to stand alongside them as they walk through this tragedy."
The Salvation Army Kroc Center also held a remembrance service for shooting victim Nathan Pastrana. Approximately 100 mourners — including friends, co-workers and Nathan's mother and stepfather — attended the service. "It was a time for those who knew and loved Nathan to gather together to talk, to cry, to laugh and to find comfort among one another," said A/Capt. Gantner.
The Salvation Army Kroc Center's officers and staff will be available as needed as the community continues to grieve. "The Salvation Army's purpose is to meet human needs in Jesus' name, and that very much includes emotional and spiritual needs," said A/Capt. Gantner. "We walk alongside people in their pain, and in doing that, we share the presence and love of Christ. That's always at the heart of what we do."
For more stories from the Omaha, Neb., area, click HERE.