Summit calls Salvationists to be at forefront of combatting racial injustice
by Karen Young
Led by the Spirit, we will move forward together toward a diverse, inclusive and anti-racist Army in the Central Territory.
—Racial Justice Summit Aspirational Goal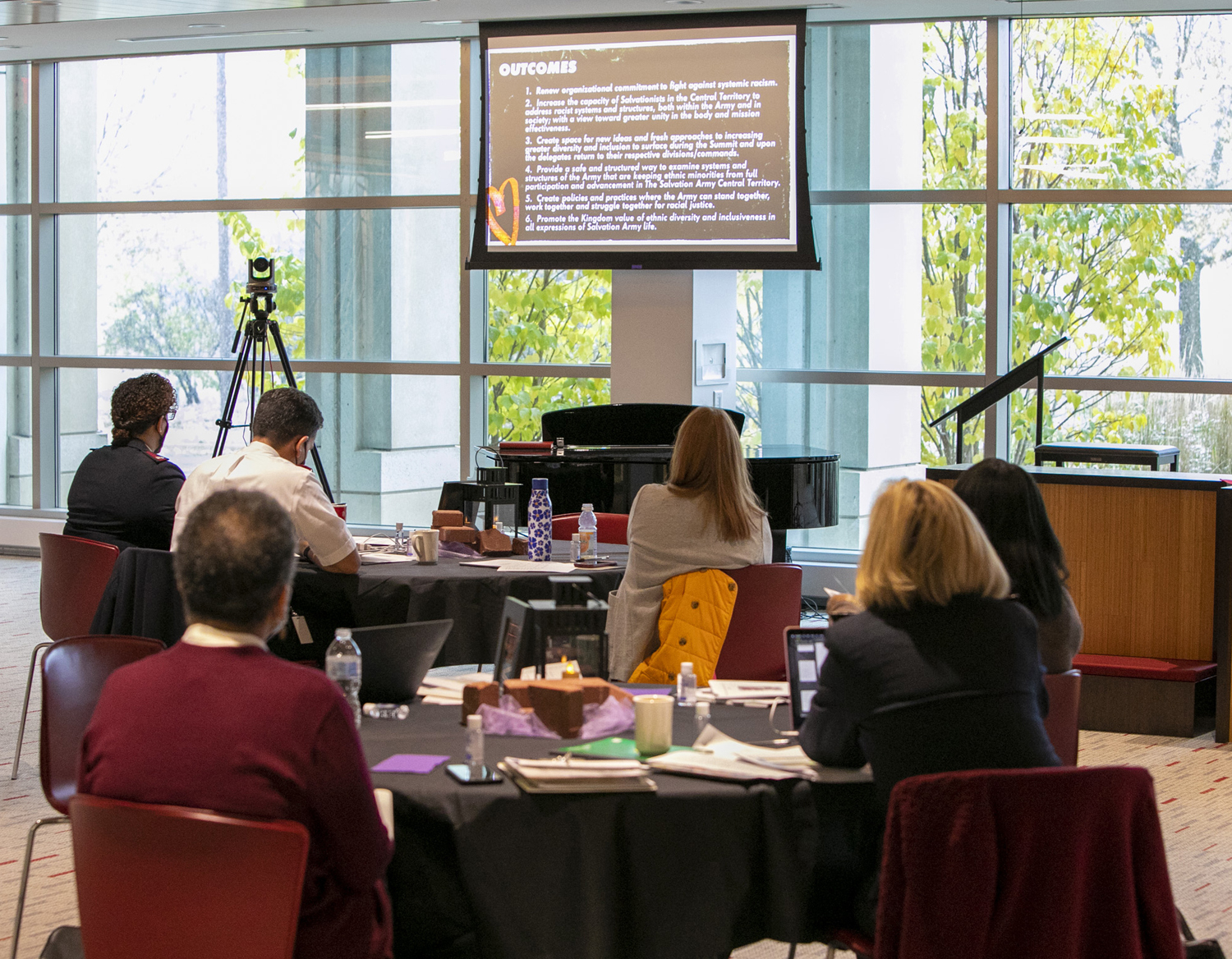 Nearly 1,000 delegates assembled virtually for the territory's Racial Justice Summit to wrestle with the topic of racism and seek concrete ways to promote racial justice. With the theme "We can do better," the powerful two-day event was designed to stir up Salvationists and spur them on to be the diverse, inclusive and anti-racist Army God intended.
"It's unfortunate that it took a series of events, one being the death of George Floyd in Minneapolis, for us to take this topic seriously. But we must address this critical issue in order to have solutions so that all might flourish," said Major Katherine Clausell, territorial social justice and urban mission secretary, reflecting the summit's urgency in her welcome.
During the keynote, Territorial Commander Commissioner Brad Bailey spoke of racism's incompatibility with Christianity and then commended Lt. Colonels Lonneal and Patty Richardson, territorial racial diversity and inclusion secretaries, to the delegation.
"The Army is accustomed to providing food and shelter, trained to offer spiritual care during times of community crisis and natural disaster, but there is no Army trained to deal with a Ferguson's hurt and pain," said Lt. Colonel Lonneal Richardson. "Are we equipped to respond to the outcry against racial injustice, to soothe the hurt and pain of a Minneapolis? Today our disasters are communities without hope."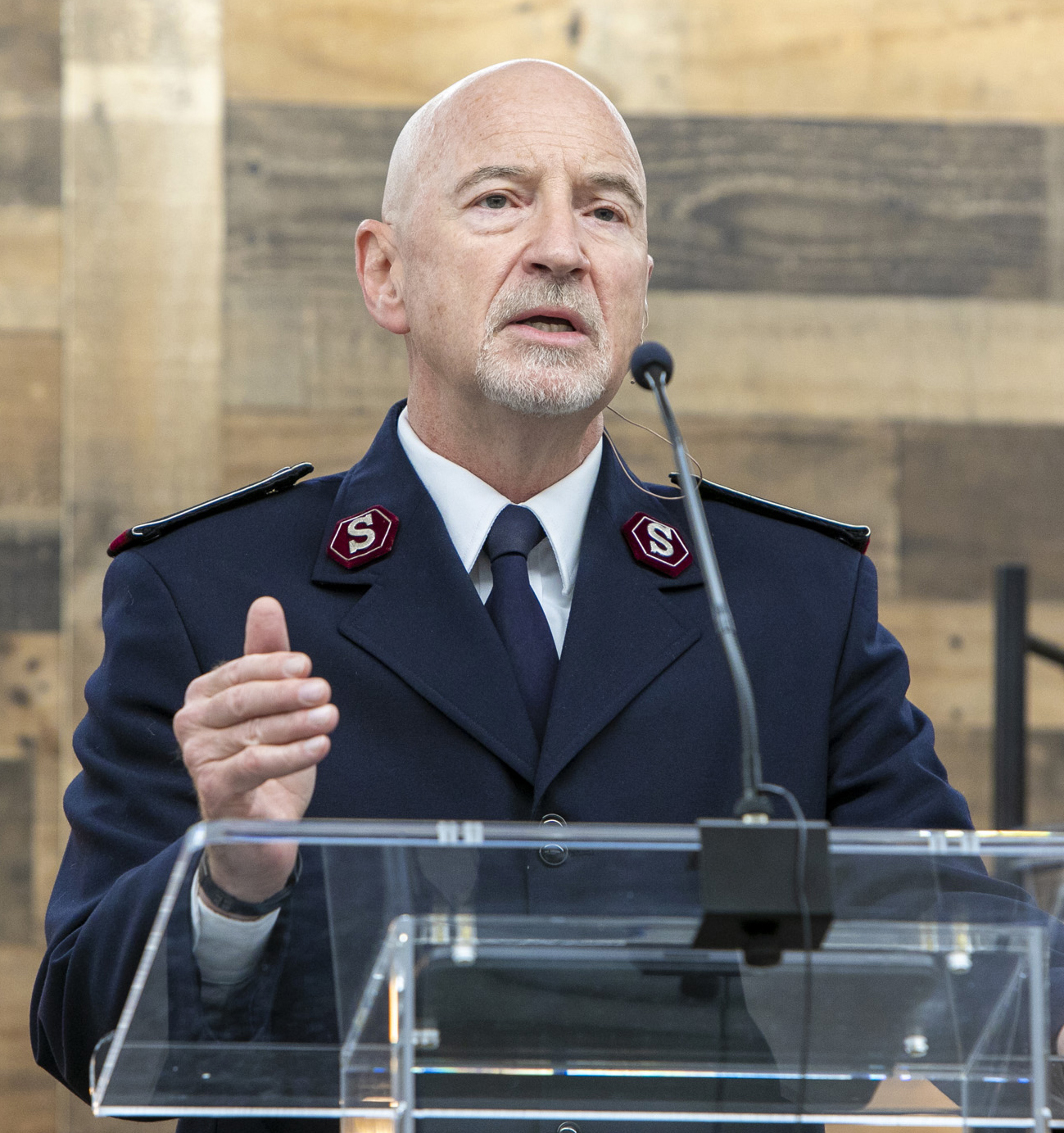 Compelling presentations were given by each of the united session speakers, Major Dr. Marion Platt, III, Dr. Christena Cleveland and Rev. Dr. Soong-Chan Rah. A talk back session on the second day allowed them to answer questions submitted by participants and interact with one another. Rev. Rah acknowledged much "deconstructing" had occurred during the presentations but encouraged delegates to build things up and put things together in the right way, echoing one of the summit's scriptures: "…you will be called repairer of broken walls, restorer of streets with dwellings." (Isaiah 58:12b, NIV)
"It [diversity, equity and inclusion] is not the work of man but of the Holy Spirit," explained Major Dr. Platt. "It requires intentionality. It cannot simply be a program but an ongoing process." At one point he encouraged delegates that if the statement "black lives matter" is troublesome for some reason then they should ask the Holy Spirit to assign a better way to express that truth.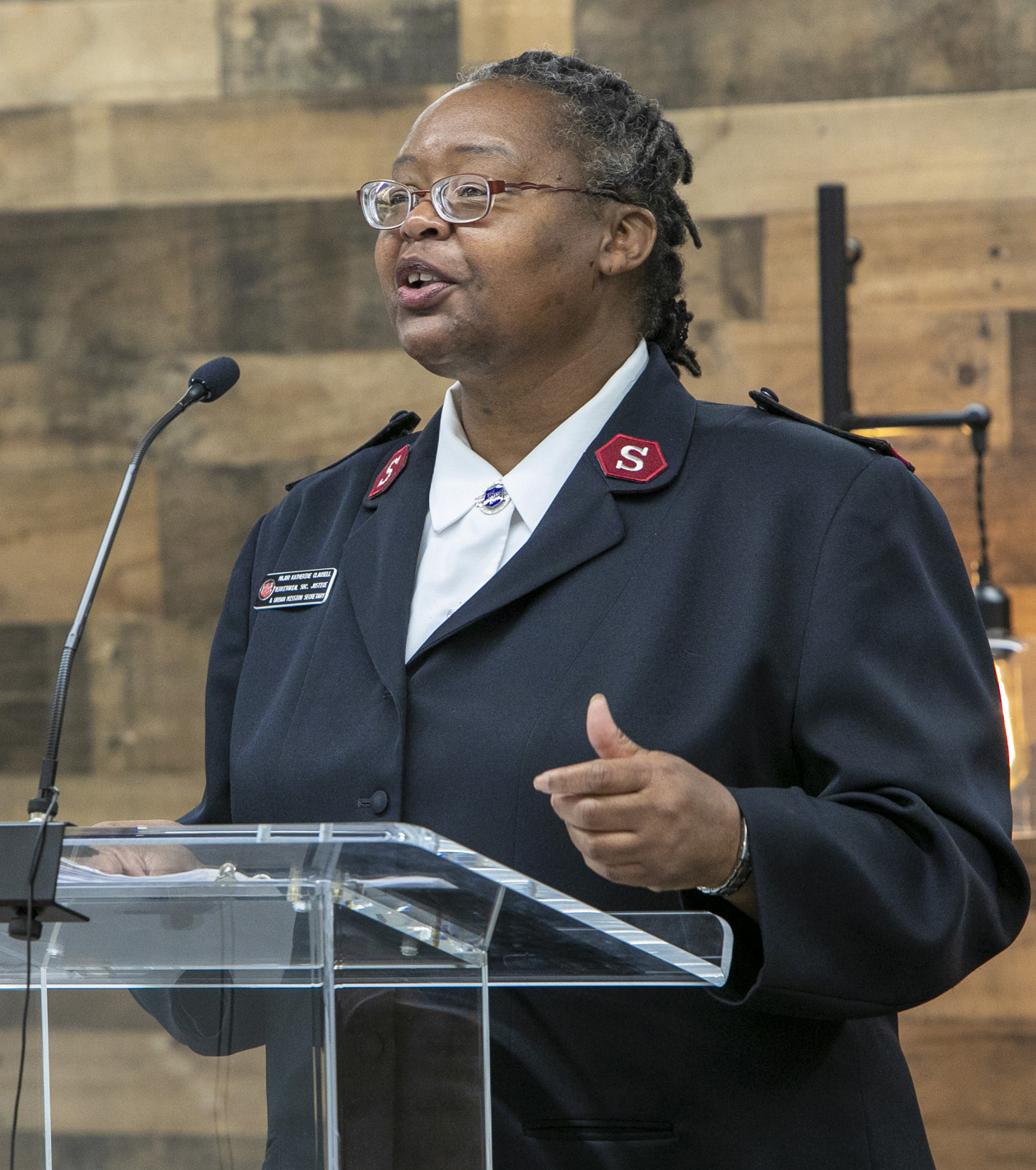 The integral component of lament featured prominently in the summit with a chapel featuring the Rev. Rah and a service led by Colonel Janet Munn that helped delegates immerse themselves in 2 Corinthians 5:16-20 and prayer. Throughout the summit, there were beautiful, creative expressions of worship in spoken word, music and sacred dance.
Breakout sessions given by Colonel Richard Munn, Courtney Rose and Angela Weekley in addition to the main speakers provided relevant information which was challenging and thoughtful, along with question and answer periods. In essence, they gave opportunities to sit around the table and have hard conversations.
"There is no vaccine for racism," said Commissioner Heidi Bailey, territorial leader for leader development. "We must do the hard work."
Following the summit, each division has been asked to develop strategies unique to their command which align with the summit's outcomes:
• Renew organizational commitment to fight against systemic racism.
• Increase the capacity of Salvationists in the Central Territory to address racist systems and structures, both within the Army and in society, with a view toward greater unity in the body and mission effectiveness.
• Create space for new ideas and fresh approaches to increasing greater diversity and inclusion to surface during the summit and upon the delegates' return to their respective divisions/commands.
• Provide a safe and structured way to examine systems and structures of the Army that are keeping ethnic minorities from full participation and advancement in the Central Territory.
• Create policies and practices where the Army can stand together, work together and struggle together for racial justice.
• Promote the Kingdom value of ethnic diversity and inclusiveness in all expressions of Salvation Army life.
"In all my years of being an officer, I can't think of a more timely, crucial event than the Racial Justice Summit," concluded Major Lesa Davis, territorial spiritual life development secretary. "It was a time to listen, learn, and lament—a sacred space for the territory to come together and envision a way forward together. We can do better!"
To view sessions, log onto salvationarmymedia.org