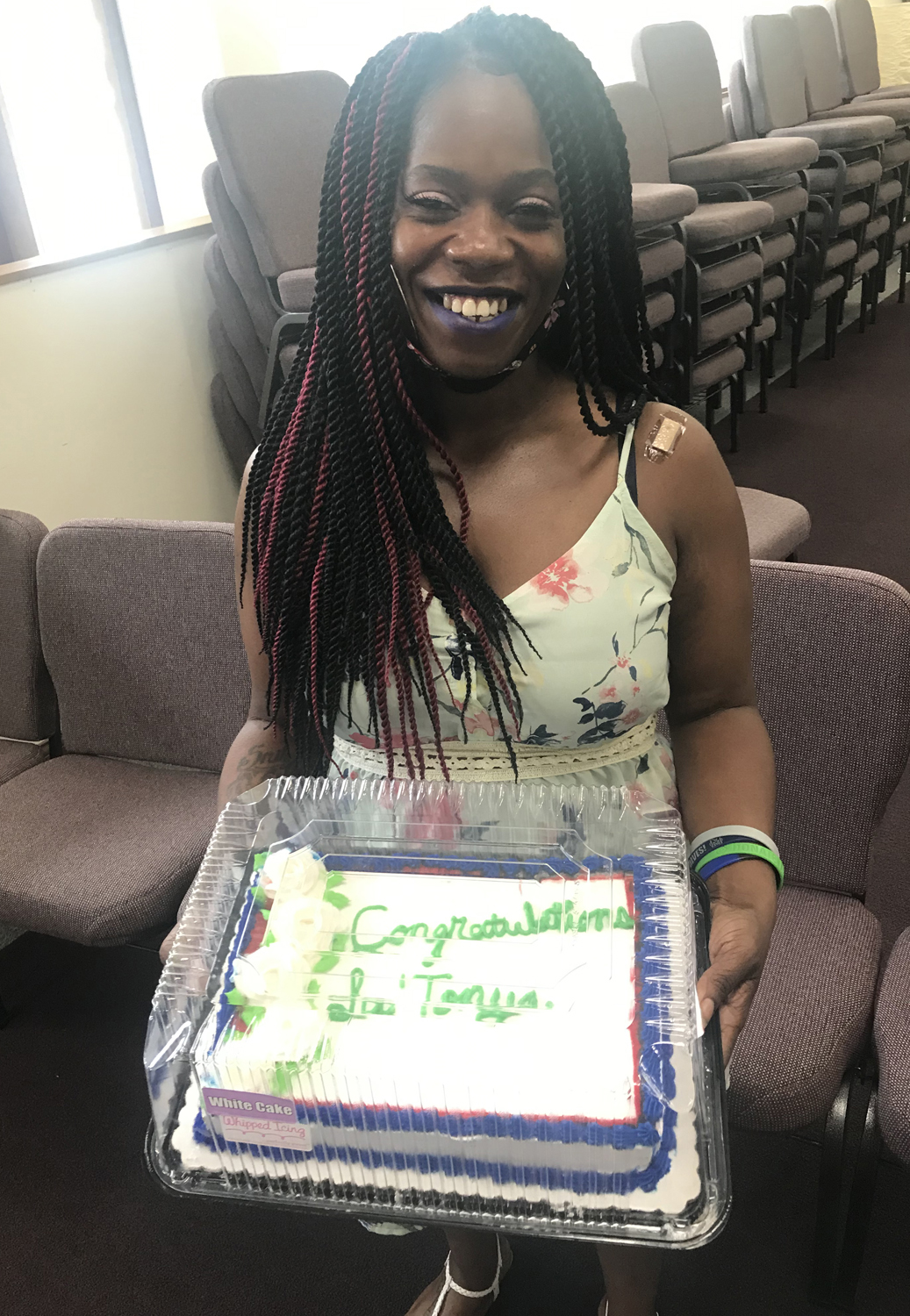 The Michigan City, Ind., Corps celebrated the first individual to complete the Pathway of Hope (POH) initiative. LaTonya Troutman, a local activist, public relations specialist and mother of four, completed the goals she set to gain stability for herself and her family.
A little over a year ago, LaTonya and her family lost their home due to a fire—a tragedy that set back this single mother who was working hard to set an example of success for her children. She was referred to The Salvation Army's Pathway of Hope, which was just getting started in Michigan City.
Working with case manager Anthony Williams, MSW, LaTonya was able to overcome barriers blocking  her family's path to success. Pathway of Hope is a nationwide initiative offered by The Salvation Army that uses a collaborative approach, combining Salvation Army services with other resources available in the community and strengths-based case management.
Through intensive, one-on-one meetings, Anthony was able to identify LaTonya's primary goals and how she could use her own gifts, strengths and determination to accomplish those and set her family up for future success.
"I knew from the beginning that she was a go-getter," Anthony said. "We're definitely proud of her forwalking this path. She still has some other goals to accomplish in life, and she is making tremendous progress."
LaTonya attended Indiana University Northwest to obtain a Bachelor of Arts degree in communication with a minor in public policy and environmental affairs and recently opened her own business, PRfect PR.
"These are the types of success stories that are possible with Pathway of Hope," Anthony concluded. "If a family is willing and ready to change, anything is possible, and our goal is to ensure that the family unit stays together, their basic needs are met, and their long-term, achievable goals become reality."