Four participants in the first cohort share their experience, including why they joined, what they've gained and why they would encourage you to participate.
Although my prayer and devotional life have been consistent, I felt a desire to go deeper in my  relationship with God. I felt a longing to practice more spiritual disciplines and journey with an accountability group.
I'm so thankful to have been part of this group during these COVID days. The books we have read together have been perfect to instill appropriate rhythms and practices to help me experience God's presence and peace. I have been blessed by reading the thoughts of other participants in the cohort. I have learned about other resources, outside of the required reading, through their sharing, too.
I would highly recommend this course to anyone who wants to deepen their spiritual life through wonderful resources and relationships.
Major Darlene Harvey, Divisional Leader
Kansas/Western Missouri Division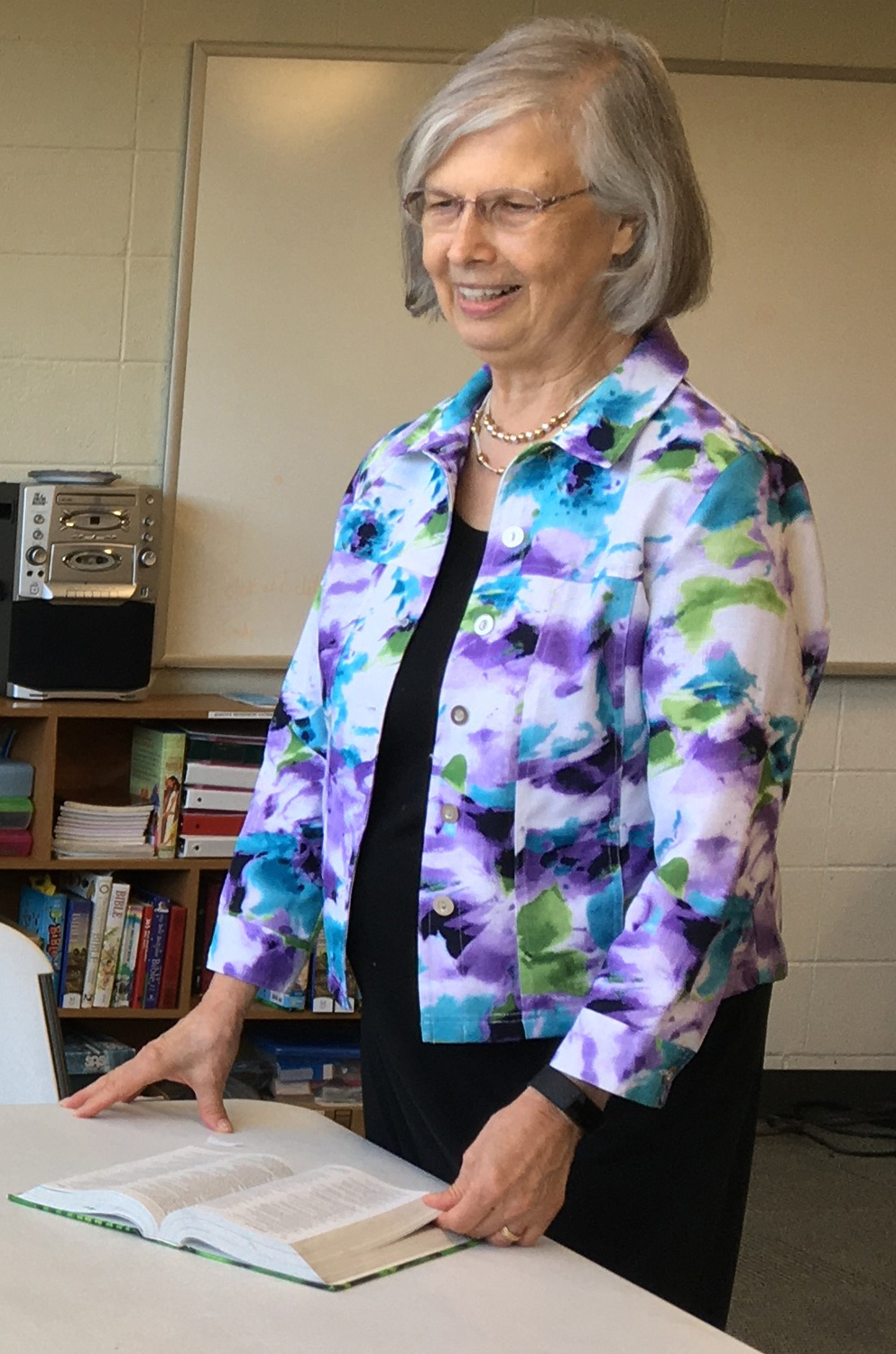 Several weeks before THRIVE was announced, I had asked the Lord for something like the Brengle Holiness Institute for officers. I see THRIVE as the Lord's answer to my prayer.
It has challenged me to grow more than I would have on my own.
THRIVE is about a process of spiritual growth, not about gleaning facts. The reading assignments are spread out over eight months, so the work is manageable.
Lyn Walton
St. Louis Gateway, Mo., Corps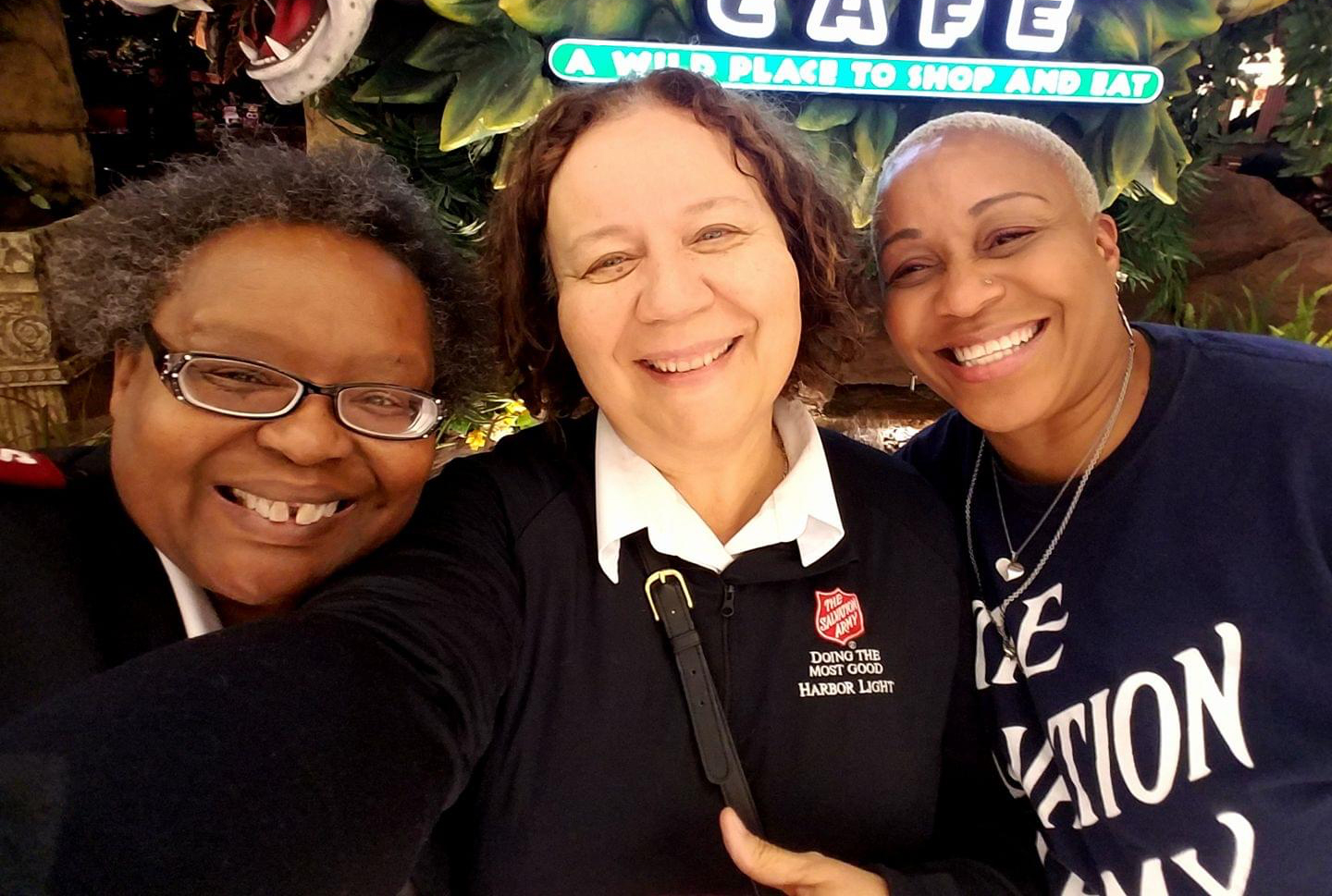 I joined because I wanted to interact with people who are not in my current circle. I wanted to be in a study group to expand my reading, and I wanted the accountability of reading and responding. I wanted to learn more about God and the Bible within the context of like-minded Salvationists.
I have been challenged to read books that I never would have chosen, and I've found that I love them! Do it! Join the group and be ready to learn and grow.
Major Clara Braddock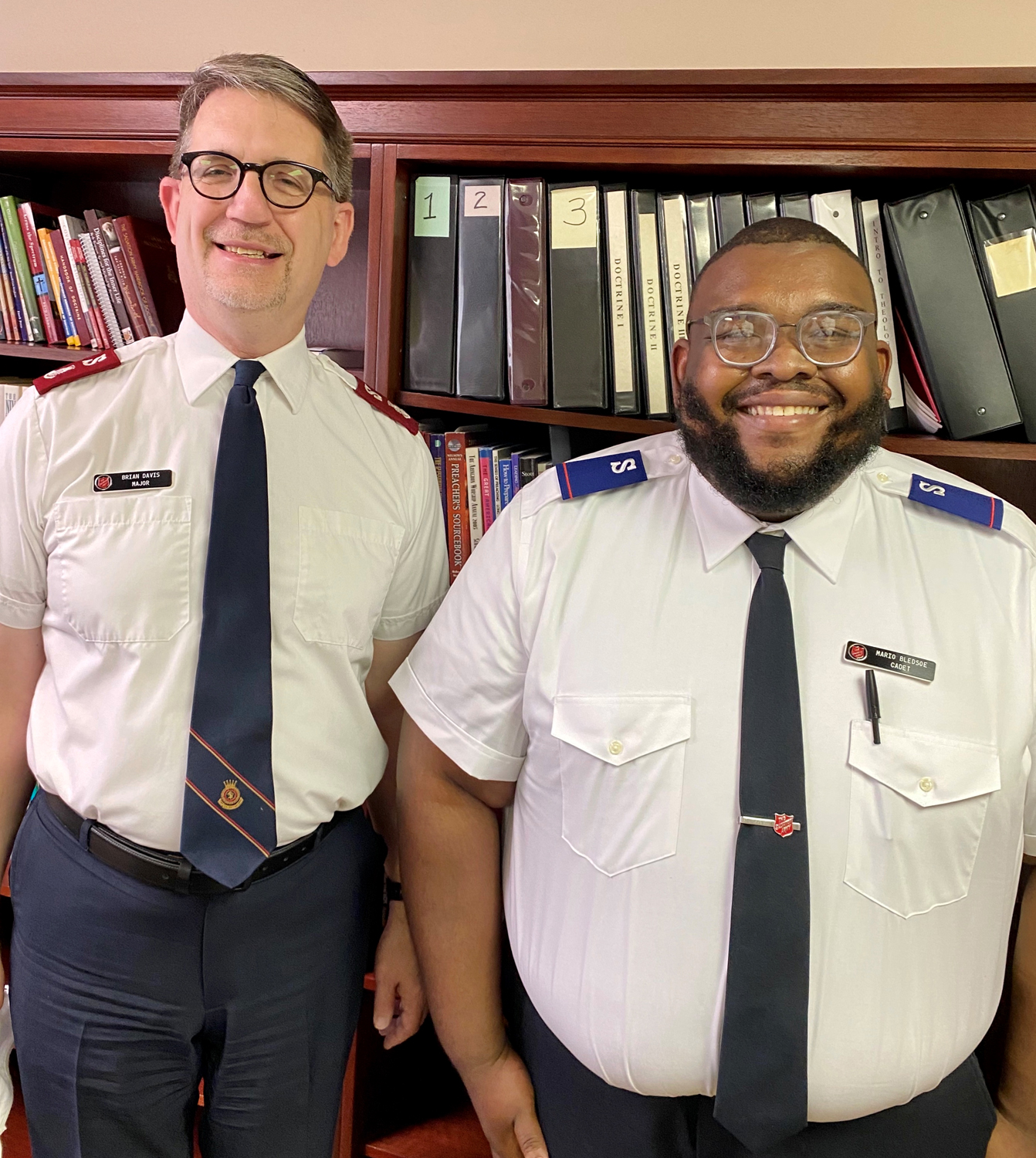 My corps officer challenged me to accept ministry opportunities as they came.
The following Sunday I heard about THRIVE and thought it sounded like something that would draw me closer to God. When I saw everything the cohort would entail, I admit I was a little intimidated, but I was drawn in by the idea of exploring holiness, healthy spirituality and spiritual disciplines.
I have enjoyed being in a group of loving people who are mature in their walk with God. I have been able to engage with officers and soldiers from around the territory I wouldn't have known otherwise. We have shared ideas and challenges and have grown as a result.
Join! You will explore materials that will help you grow in your daily relationship with the Lord. You will grow in relationship with others who will offer spiritual support and keep you accountable.
Cadet Mario Bledsoe, entered training from
Chicago Ray and Joan Kroc Corps Community Center