In this season of thanksgiving, the Midland, Mich., Corps recounts the blessing of coming together to serve others during record flooding amid the pandemic.
by Captain Brian Goodwill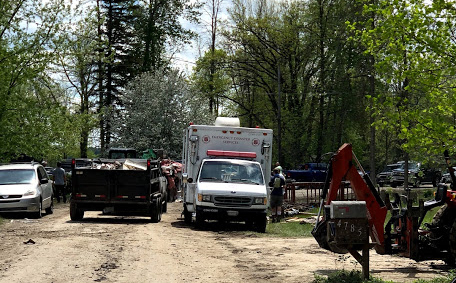 Record setting rainfall led to the failure of two different dams in Midland County on May 19, 2020, resulting in a level of flooding in Central Michigan that is estimated to only happen once every 500 years. Local officials estimate 10,000 individuals were evacuated from their homes that night.
That very evening our neighboring corps officers in Bay City began assisting those impacted by the floods by providing blankets at a temporary shelter set up in an area high school. The following day when many of our corps' volunteers couldn't navigate washed out roads, emergency disaster services (EDS) teams from neighboring Genesee County provided meals from their canteen to survivors staying at area motels. Due to COVID-19 restrictions, people were moved from congregate shelters to motels. After a couple of days, the Midland Corps' EDS team was able to take over again, and The Salvation Army served supper every day—over 2,800 meals—through July 12 and distributed more than 1,000 clean-up kits.
Our corps members Dan and Sue Fry were one of the many families impacted. The lower level of their home filled nearly to the ceiling, wiping out their furnace, freezer, water heater and laundry appliances, in addition to ruining furniture and other items. Compounding the situation, after the flood waters receded, their well went dry because of the changes to water table levels, leaving them without water for seven weeks while a new well was dug.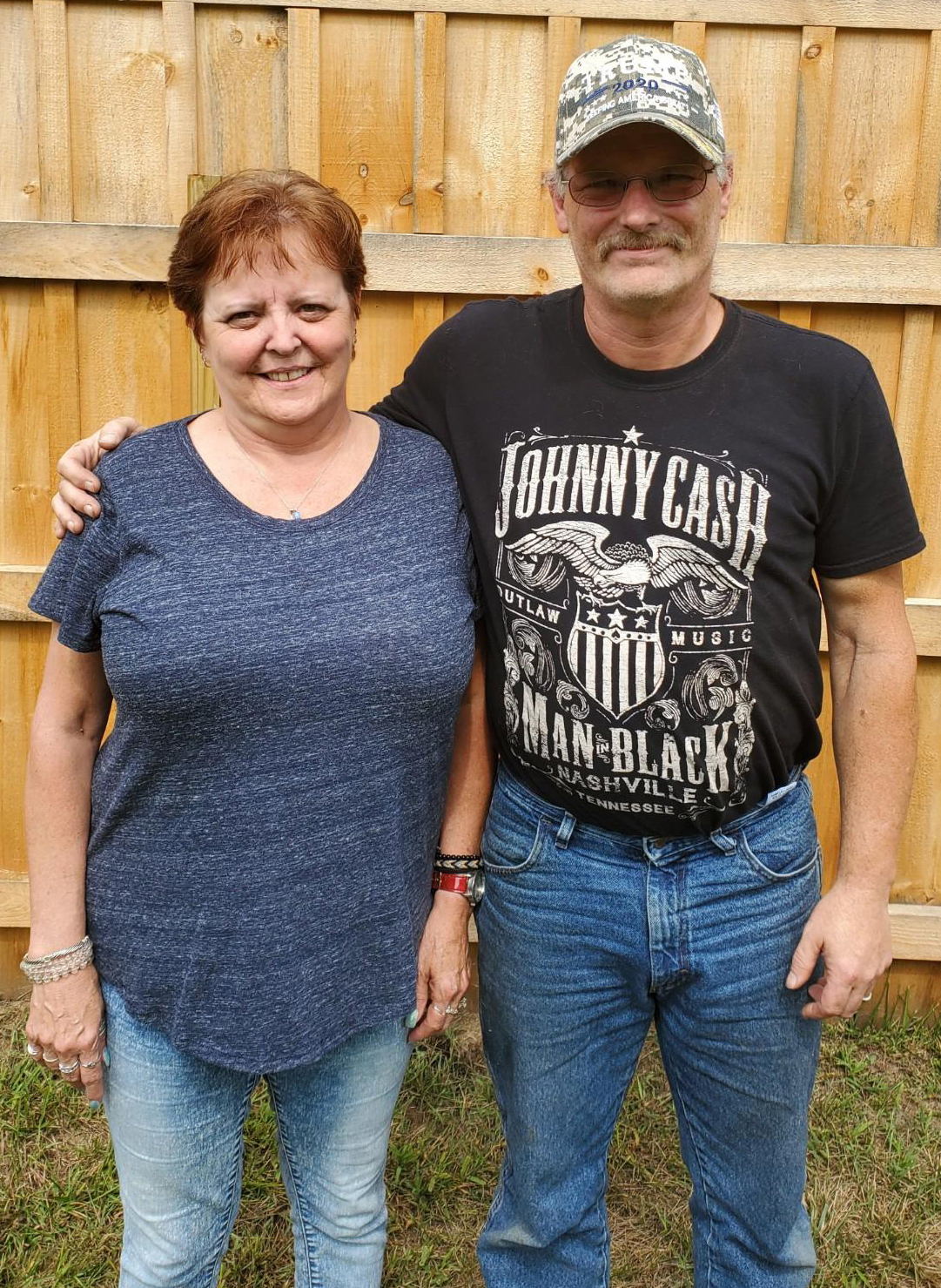 The corps was able to provide funds for a new water heater, while other community agencies and Federal Emergency Management Agency (FEMA) grants helped cover the cost of other appliances. A team from Samaritan's Purse hauled away ruined items and debris, and  individual corps members took up a collection to help to their friends. Though the Frys describe recovery from the flood as stressful and frustrating, they say they found  comfort in their corps family.
"Captain Katrina really helped me when I was on the verge of losing faith," said Dan. "Not just with directing us to resources that could help but also in our conversations about what God is doing for us through this time."
Sue added, "It was amazing to see how people helped us out and that has really strengthened our faith in people and in God."
I continue to represent The Salvation Army on the community's long-term flood recovery team, serving on committees related to finding housing solutions for those who still are displaced by the floods, as well as a financial assistance committee which provides grants for further repairs not covered by other  sources.
In retrospect, we recognize how the Lord opened doors for ministry to our broader community. Now, as the recovery process continues, we know God will continue to provide us with unique opportunities to show His grace and hope to those who are still hurting from this devastating natural disaster.