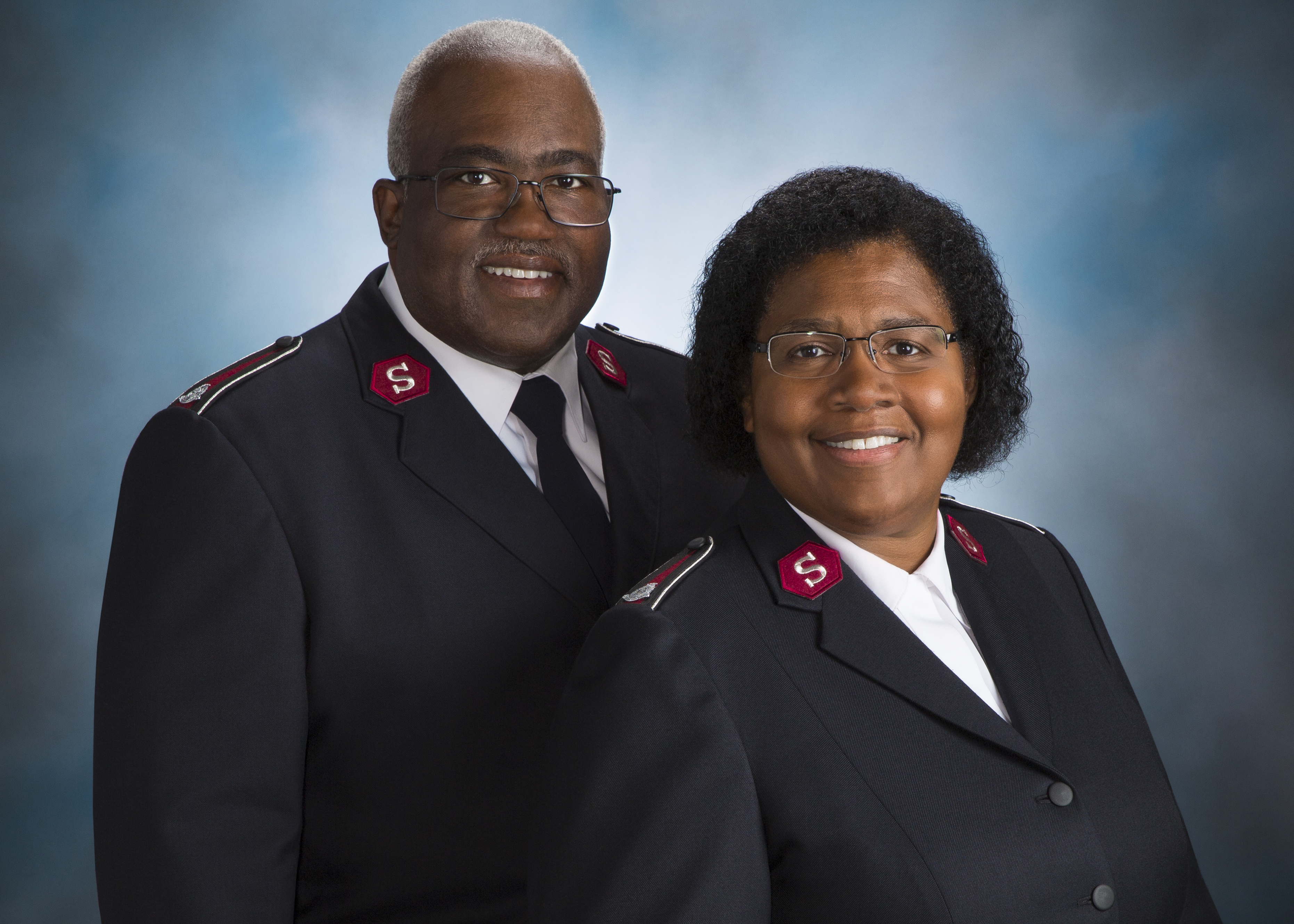 Lt. Colonels Lonneal and Patty Richardson have been appointed as the first Racial Diversity and Inclusion Secretaries for the Central Territory—a first in the nation. This ground-breaking appointment also makes them the first African-American members of the Territorial Cabinet in the Central Territory. They retain their current roles as leaders of the Metropolitan Division.
With this new responsibility, the Richardsons will serve as catalysts to leverage best practices and resources across the territory to promote a culture of inclusion where individuals from all racial and ethnic identities, ages, nationalities, social and economic status are able to thrive and be engaged as leaders in Salvation Army mission.
They will provide strategic leadership for initiatives that advance racial diversity as a critical component of missional advancement.
They will work with the Territorial and International Social Justice Centers, have empowerment to lead toward compliance with The Salvation Army's accountability movement, and advise territorial leadership on inclusive messaging. Lt. Colonels Lonneal and Patty have been officers for 37 and 41 years, respectively. Together they have served in half the territory's divisions, leading corps, city commands and two divisions (Midland and Northern) before their current appointment as Metropolitan divisional leaders. Among their notable achievements is the Ferguson Empowerment Center, an unprecedented partnership between The Salvation Army and the Urban League of Metropolitan St. Louis which grew out of a shared vision between Lt. Colonel Lonneal when he was Midland divisional commander and Michael McMillan, president and CEO of the Urban League of Metropolitan St. Louis.
"The creation of this new position comes from a deep understanding by territorial leadership of the necessity for our territory to address long-standing issues that have hindered us from growing to be the church of equity and inclusion that we believe that God has called The Salvation Army to be," said Lt. Colonel Patty Richardson. "We are very humbled by this appointment. We don't have all the answers but are excited and committed to work alongside leadership to help our territory be the active reflection of God's Kingdom."