by Samantha Hyde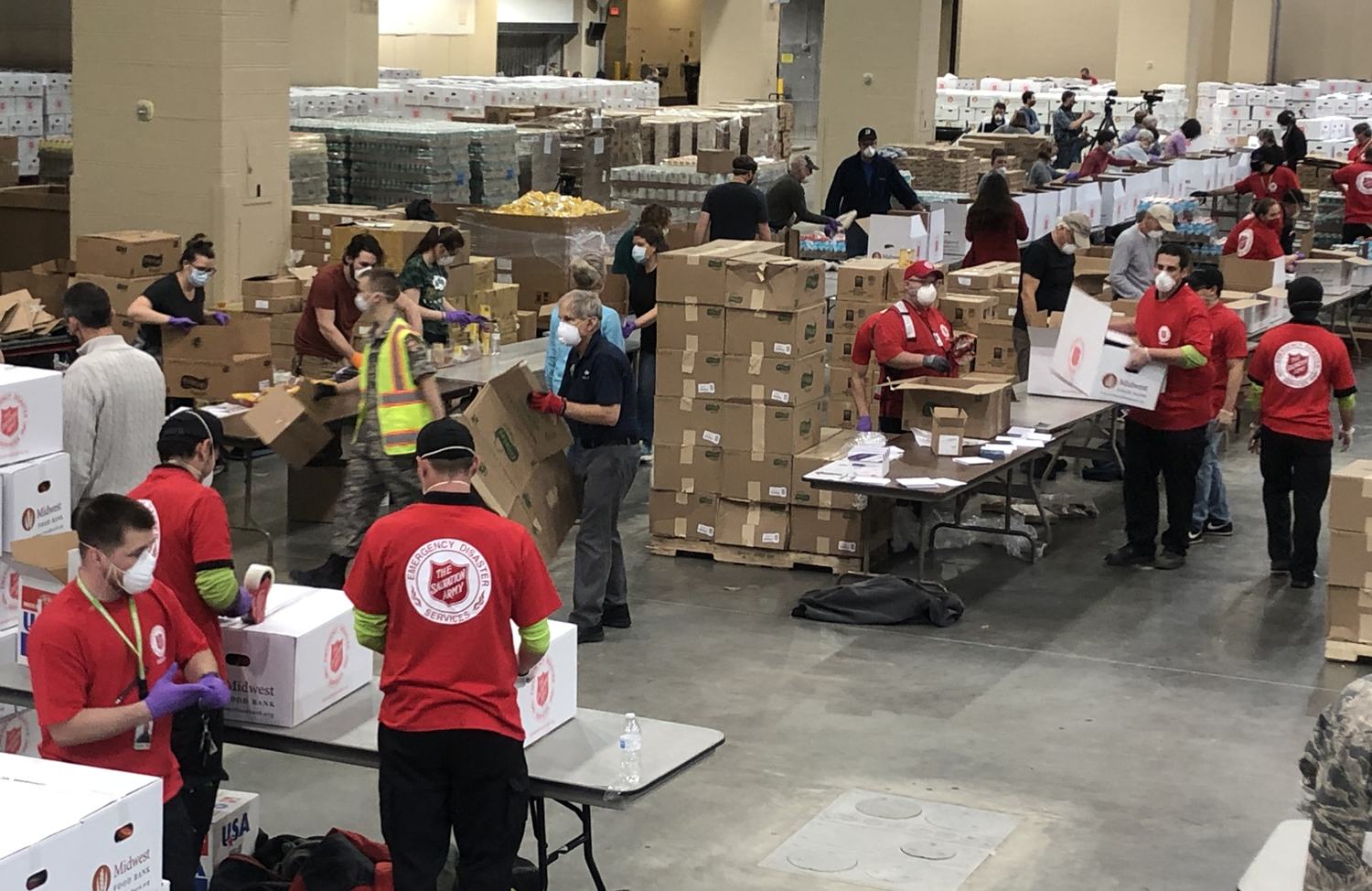 COVID-19's trek around the globe has created hardship for millions of people living comfortable lives, but for families already struggling with poverty, the virus dashed dreams of debt repayment, improved employment and stability. Without help, many will face eviction and financial setbacks from which recovery is nearly impossible.
The Indiana Division has been working around the clock to help Hoosiers in need. In March, it activated a disaster response team to ensure resources like food and emergency financial assistance could be distributed statewide. It partnered with Midwest Food Bank to set up a massive food box packing and storage operation at Lucas Oil Stadium, eventually shipping more than 15,000 family food boxes to drive-through food pantries across Indiana.
As the pandemic moved through the summer months, The Salvation Army ramped up its financial assistance to families struggling to overcome the income gap created by business closures and stay-at-home orders. The goal has been to get as many Hoosiers as possible back on track before the end of the year, including those already in the Pathway of Hope (POH) initiative, which helps families overcome the barriers they face in breaking the cycle of poverty.
"Pathway of Hope families need The Salvation Army more than ever before," explained Susan Solmon, Indiana divisional social services director. "The obstacles they were facing didn't just go away when COVID-19 arrived. For many clients, it's actually compounded the challenges."
For instance, the Indianapolis Eagle Creek Corps has been working with a family for more than a year to help secure Asylum status in the United States. Maya* is a single mother who fled her country after she  lost her husband to political violence. Thanks to POH, she has been able to obtain permission to work and gained employment, a driver's license and car, and a home for her growing sons. When schools transitioned to online learning, the corps helped secure laptops for her children to use so they could finish the school year. The family has found a network of support at the corps and now regularly attends worship and youth night.
Across Indiana POH families are still working to overcome barriers espite everything the COVID-19 pandemic has thrown at them. They are learning how to manage budgets, earn degrees and certificates, conquer addiction, find stable housing and raise healthy children. They are finding the support and encouragement they need on their journey of breaking the cycle of poverty.
*pseudonym