It's never been more evident than during the pandemic that volunteers are essential to carrying out
our mission. Here we salute some of the very best who've been chosen as Volunteers of the Year.
Chris Ayers—Individual
Bloomington, Ill., Advisory Board Member Chris Ayers is passionate about serving with The Salvation Army and encouraging hundreds of people to join the "Fight for Good." Through his Facebook group called "His Hands & Feet" he has inspired colleagues, church members, friends and family members to volunteer and to give monetarily and gifts in kind. He has sponsored, provided guidance and recruited golfers for the Army's Annual Red Shield Classic Golf Outing which benefits the Safe Harbor Shelter where he began volunteering 15 years ago and continues to serve at least twice a month.
Chris is not only key to the Army's efforts in Bloomington, he has served for the last three years on the Territorial Investment Advisory Board which meets quarterly and provides recommendations to the Territorial Finance Council on matters related to investments held by the Central Territory.
In addition to The Salvation Army, he volunteers at Midwest Food Bank, serves on the Wishbone Canine  Rescue Board of Directors and is very involved at his church and his son's high school. He makes his community a better place to live.
Natelie Walcott—Youth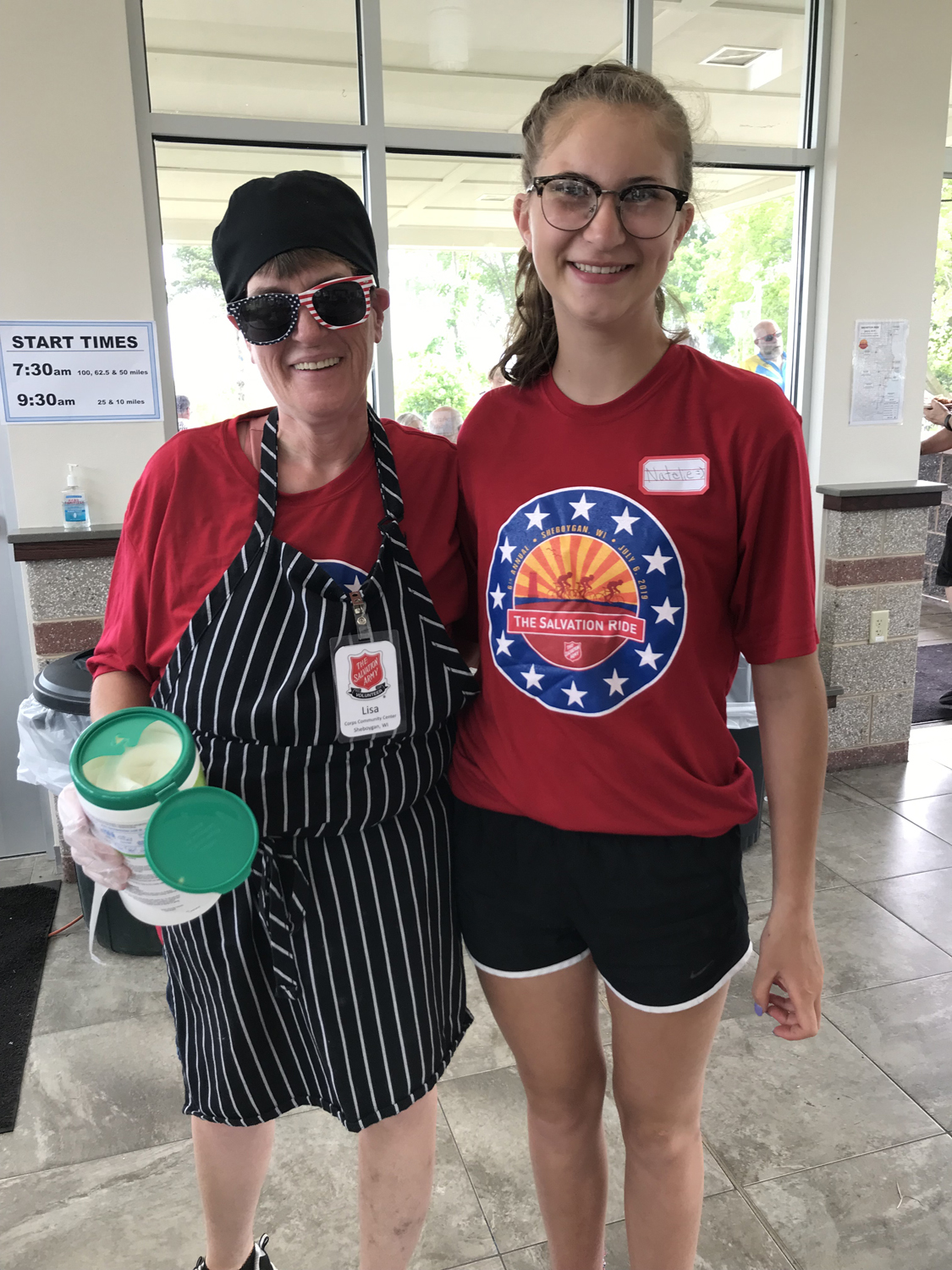 "I love helping people!" said 15-year-old Natelie Walcott. "It feels so good to know we can provide food for those who are hungry and warm coats for those who need them in the cold weather. It makes me happy! The best is when I get to see them smile."
Natelie has been volunteering with the Sheboygan, Wis., Corps since 2016. She has stocked food pantry shelves, sorted outerwear for Coats for Kids and toys for Christmas distribution, stuffed backpacks for the back-to-school giveaway and served food and cleaned up at the Salvation Ride bike fundraiser along scenic Lake Michigan. Last year she was even a donut girl in the Memorial Day and Fourth of July  parades.
In addition, she helps in the nursery and children's worship at the First Christian Reformed Church where she attends. She also can be found helping her neighbors with yard work, shoveling snow and taking their dogs for a stroll. No matter what she's doing, Natelie says her goal in serving others is to show Christ's love.
Sue Nelmes and Kay Perry—Family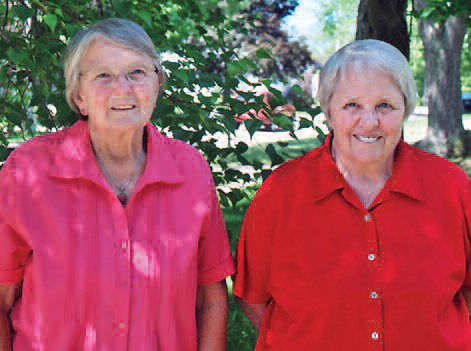 Sisters Sue Nelmes and Kay Perry are fundamental to the Kalamazoo, Mich., Corps' ministry at Christmas. Over the last 11 years, they have spent countless hours making sure the Toy Shop which serves families in need is bigger and better each holiday season.
They handle every aspect: collecting, sorting and setting up all the gifts, runningthe distribution, and tearing the toy shop down when it's done. They ensure parents are respectfully assisted in selecting just the right gifts for their children to open Christmas morning.
In addition to the endless hours they invest, Sue and Kay purchase popular toys on sale throughout the year and donate hundreds of dollars' worth of gifts and books, which are especially important to  encourage literacy so students aren't held back in school. The sisters work from spring through fall to find community groups to donate books to ensure every child who receives a toy also receives at least one book. Because of Sue and Kay's efforts, the Kalamazoo Corps provided nearly 15,000 toys to 2,800 children last Christmas.
Pamela Anderson—Lifetime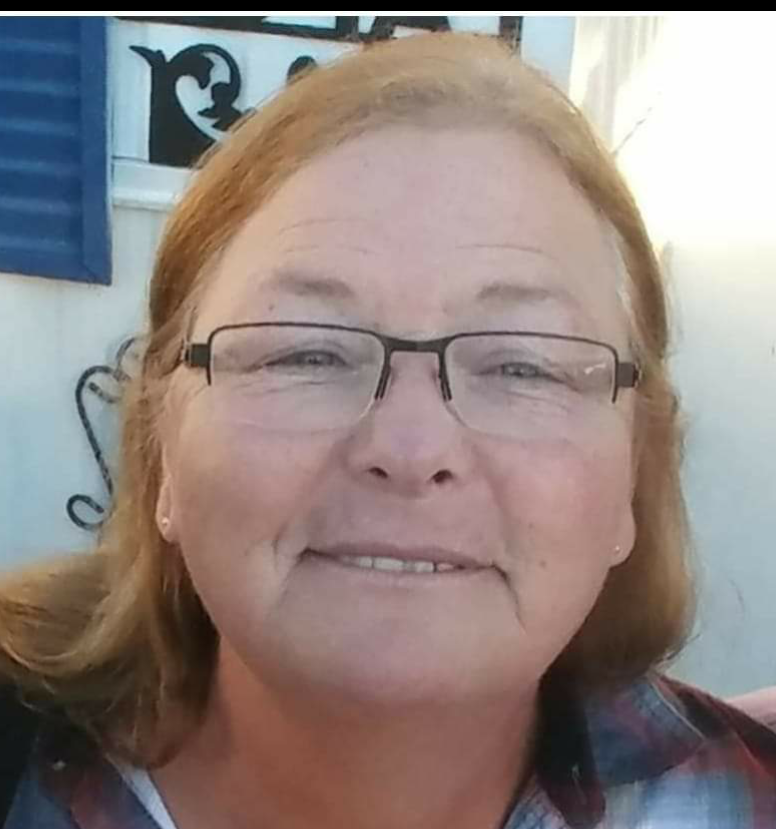 Pamela Anderson, who died February 24, 2020, was honored posthumously as lifetime volunteer for  more than 20 years of service at the Fergus Falls, Minn., Corps.
"Pamela compassionately served her community and The Salvation Army with love for God's people," said Lt. Anthony Nordan, corps officer.
One of many examples of the difference Pamela made was last year's Christmas Toy Shop. When corps staff felt overwhelmed the day before the event, she rallied the community and brought in more than 100 volunteers. She coordinated the gifts, food and work assignments and made sure every parent was greeted with encouragement and offered prayer.
Volunteerism was a lifestyle for Pamela and over the years she served hundreds who struggled with poverty or addiction and those who were incarcerated.
She consistently brought people with her to serve at the corps, knowing the difference they could make for others and the positive effect it could have on their own lives. According to the lieutenant, people were inspired by Pamela to band together to address problems and improve their community.
"Her impact will be felt for generations," said Lt. Anthony.
Peoria Women's Auxiliary—Organization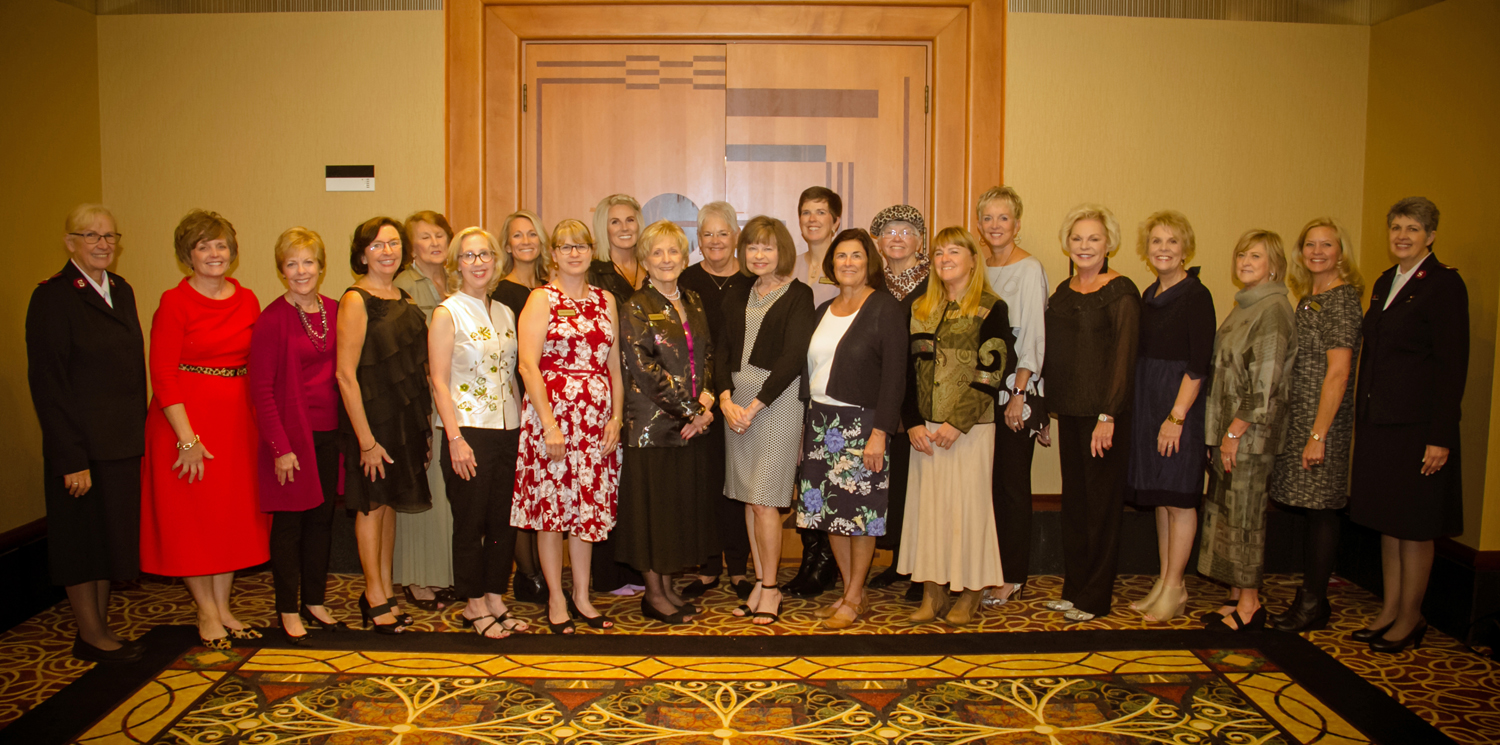 Helen Keller said, "Alone we can do so little; together we can do so much." This statement rings true for the Peoria, Ill., Women's Auxiliary which has been established for 74 years. Its members love the Lord and The Salvation Army. Their dedication and hard work have resulted in more than $1 million donated to the Army in the past 10 years.
Currently composed of 20 members, the auxiliary's volunteerism is extensive. They serve lunch monthly at the Sylvia Fites Family Services Center, organize an Annual Garage Sale fundraiser and plant flowers each summer at Eagle Crest Camp. During Christmas, they stuff hundreds of stockings for the children's Red Stocking Party and help set up and work at the Toy Shop. Perhaps most impressive is their annual event, which last year featured an inspiring speaker and auction, that not only raises funds but shares The Salvation Army's work with the community.
Their personal financial giving is impressive, too. Auxiliary members gave $110,000 to the 2019 Tree of Lights Campaign and another $20,000 in response to a direct request. They have purchased items for the homeless shelter and instruments for Peoria Citadel's School of Music and have underwritten scholarships for youth to attend the Central Bible Leadership Institute.