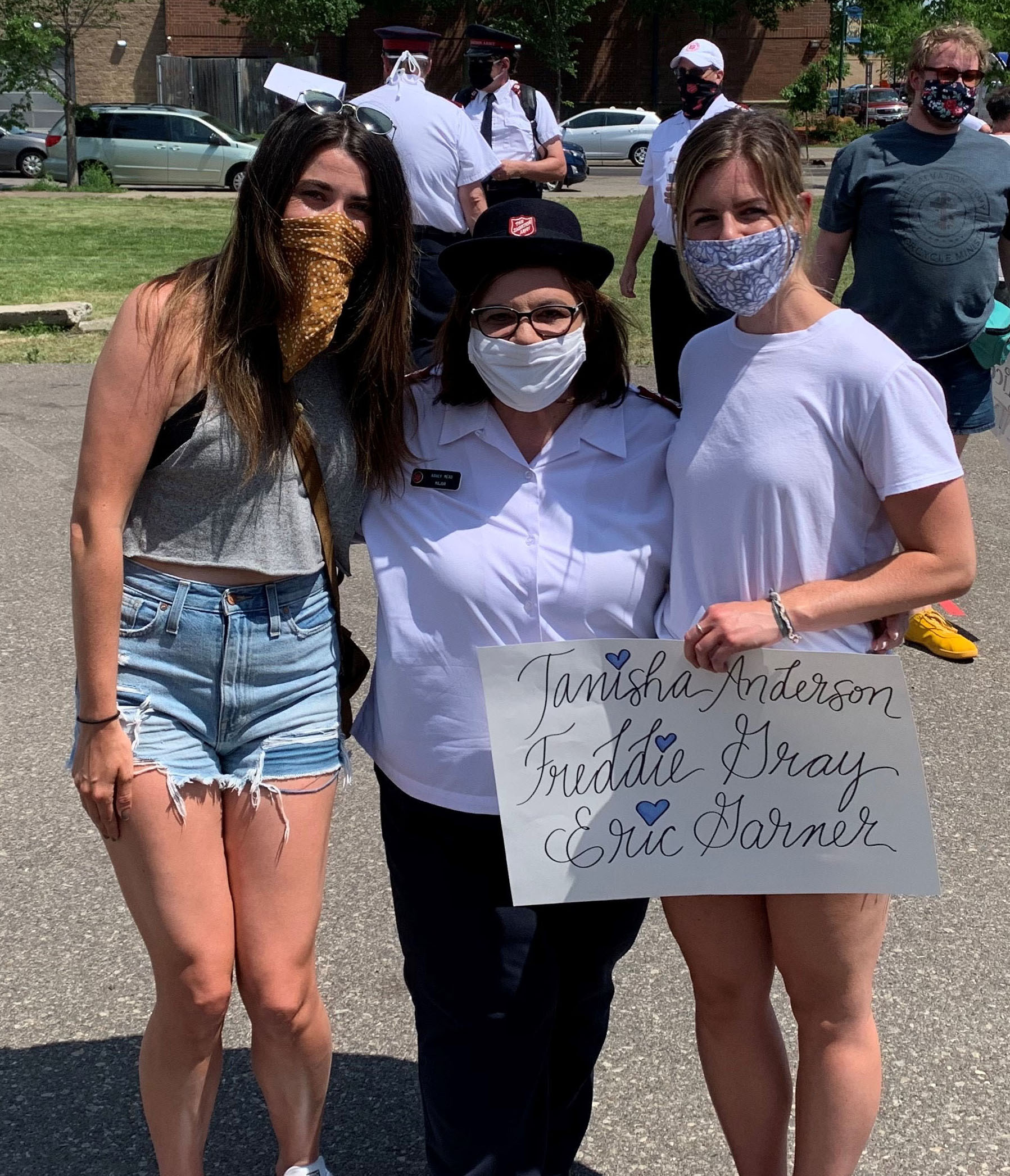 The territory's newest Echelon chapter is working to advance The Salvation Army's mission in the Twin Cities. This summer members joined the Northern Division's efforts to support communities coping with  civil unrest and standing up against racism in the wake of George Floyd's death by taking an active role in the division's prayer vigil and peaceful prayer walk and volunteering to pack food bags.
"This chapter of Echelon excels in serving The Salvation Army," said Major Nancy Mead, then Echelon coordinator and mentor. "It was no surprise that during a time of unrest and uncertainty this group would walk alongside us."
While the coronavirus pandemic prevented Echelon members from engaging in their regular volunteer activities for several months, such as hosting parties for children living in one of the Army's shelters or volunteering at the Harbor Light, the group found other ways to support The Salvation Army's work.  Through social media and email blasts, they kept their contacts informed of the Army's efforts and encouraged colleagues to donate or participate in fundraisers like the Virtual Walk for Good hosted by the division.
According to Sarah Grey, Twin Cities Echelon president, a lot of young professionals are looking to join groups like Echelon where they can make connections while also giving back to their community. Leaders of the group continue to reach out to potential members and look forward to resuming popular social and professional networking events when appropriate. They are encouraged about the future of Echelon in the Twin Cities.
"I would love for Echelon to be a little bit more known," concluded Sarah. "It's a place where recent  college graduates can have their voices heard as young professionals—something that can be difficult to find. As we grow, we want to become a trusted partner for the division as a group they can call on for their volunteer or fundraising needs."