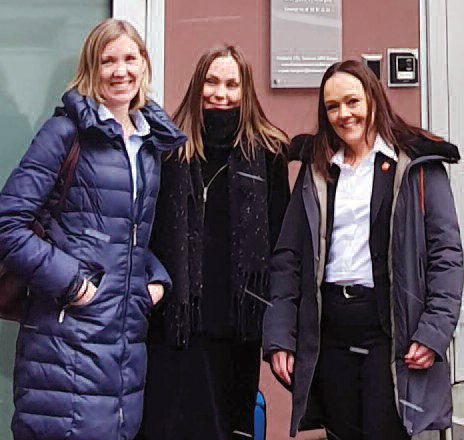 In June of 2018 Dr. Maribeth Swanson, territorial social services secretary, and Linda Brinker, territorial Pathway of Hope (POH) project manager, were invited to present on the Pathway of Hope initiative at the Joint World Conference on Social Work, Education and Social Development in Dublin, Ireland.
With approximately 50 Salvation Army officer and employee delegates from across the globe in attendance, their workshop and poster sessions generated substantive discussions about the Central Territory's experience and the potential applicability of the POH model in other countries.
Following the conference social service personnel from Norway pursued more information. Within a few months their team decided to move forward with POH implementation and, as a first step, translated the 150-page POH manual into Norwegian. They also identified the immigrant population as the primary focus for services. Last fall the team initiated the pilot phase by utilizing the approach with 14 families, specifically interested in improving their employment outcomes, which is commonly addressed through POH with families based on their individual goals in the Central Territory.
Earlier this year POH teams from the Central and Norway, Iceland and Farroes territories met over  Skype to share lessons learned, success stories and scaling strategies. The Central team was able to offer guidance regarding use of POH tools and assessments, volunteer engagement, recruitment, evaluation and outcomes, community partnership development and fundraising. Maribeth Swanson concluded the meeting with a prayer for discernment for the Norwegian team and gratitude for what the Lord will do.