The Salvation Army Camp Experience
by Jolie Diepenhorst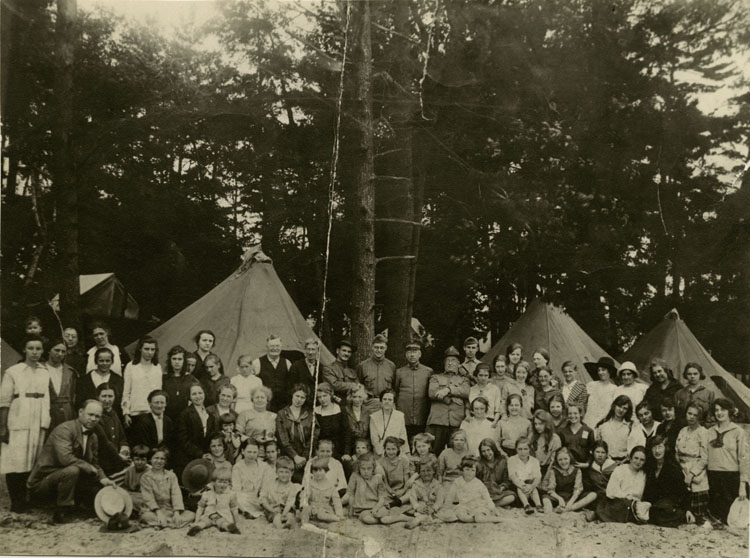 A new history exhibit speaks to the importance of camp in our lives and organization and encourages us to look forward to next year when they'll resume.
For more than 120 years Salvation Army camps have surrounded children and adults with a loving community, helping them to develop as individuals and facilitating faith, growth and healing—a robust ministry which has its origins right here in the Central Territory.
In the late 1800s the United States embraced the Second Industrial Revolution. Immigrants traveled to overcrowded American cities filled with opportunities to change their future and find success. Farmers and their families migrated from their labor-intensive, rural existence to cities and soon realized the workdays at the factory equaled that of farm life. Mothers, fathers, and often children, could find themselves at factories 10 to 12 hours daily, six days a week. Children who did not work were left unattended and vulnerable.With other organizations, The Salvation Army lobbied for play places both in and outside the city. For mothers and children, The Salvation Army offered Fresh Air camps, a rural destination that offered the opportunity to escape the drudgery of the industrial world and breathe fresh air.
Fresh Air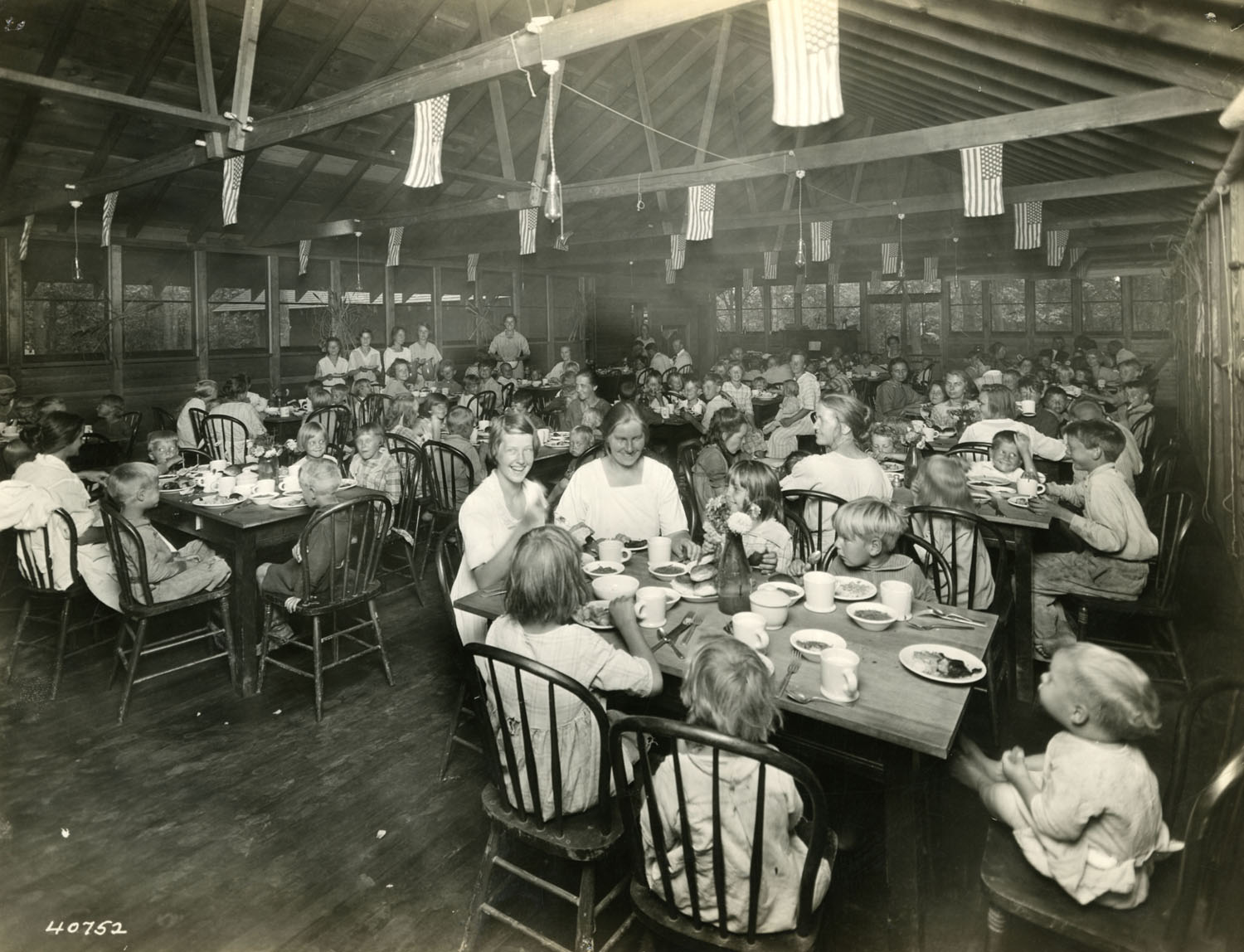 Majors Henry and Mary Stillwell recognized the considerable advantages of the sun, fresh air and good food to uplift the spirit and health of mothers and children. In 1897, they initiated the first Salvation Army Fresh Air Camp. Located in Fairmount Park in Kansas City, Mo., the camp hosted mothers and babies for one week. Though it could accommodate 25 campers overnight, many mothers couldn't leave their families for an extended time, so they attended daily and went home every night. The camp's success prompted the Stillwells to add another week for 20 more families.
The Chicago Metropolitan Area fresh air camps began in Hinsdale and followed the same model as  Fairmount Park. Mrs. Francis Fowler made accommodations for mothers and children on her family farm near Hinsdale, Ill. A short time later, Mr. and Mrs. Fowler, along with other investors, purchased the Gary Farm in Glen Ellyn, Ill. The 56-acre farm became the first permanent fresh-air camp in the Central Territory.
The first camp season in Glen Ellyn was in July 1911. Salvation Army leaders secured transportation for  families who lived in the tenements of inner-city Chicago; later the Chicago and Northwestern Railroad transported hundreds of mothers and children for a week's stay at camp. The families received care, medical attention and the spiritual uplift.
Youth Camp
The success of family camps inspired leaders to develop camps just for children which encouraged them to become self-reliant by attending without their mothers and learning to do things like build fires, cook outside and construct shelters. It was the first type of character-building camp the Army offered. Today, the camping program still seeks to aid in spiritual growth, to cultivate values and character and to develop respect for natural resources and all living creatures.
Character-Building Camp
Recognizing the needs of young people, in 1910 General William Booth asked leaders to structure a scouting program like the Boy Scouts but mold it to fit the Army's teachings. The character-building programs of the Life Saving Scouts and Guards were developed. Today, camps encourage children through sunbeams, girl guards, explorers, and adventure corps programs.
Music Camp
Music has always been an integral part of The Salvation Army and its ministry. Providing both the  "expression of joyous faith and a form of recreation" music was a program that easily transferred to the camp experience. Young musicians of all levels learned the beauty of the gospel arts at camp. Today's music camps, including Central Music Institute, allow campers to discover and develop their talents which can be used in their own corps' ministry.
Bible Camp
In 1944 Brigadier and Mrs. Dallas P. Leader envisioned a camp program to serve Salvationists through fellowship, studying the Bible and feeling physically and spiritually refreshed. What began as the Territorial Leadership Institute today is the Central Bible Leadership Institute which still strives to nurture and strengthen Salvationists so they can fulfill the Army's mission.
In the wake of the pandemic, interactive components have been temporarily removed from the exhibit and a new, improved website with a virtual tour of the camp exhibit, an interactive story map and games is being developed. Until we can welcome you again in person, please enjoy learning about camps online from your own home.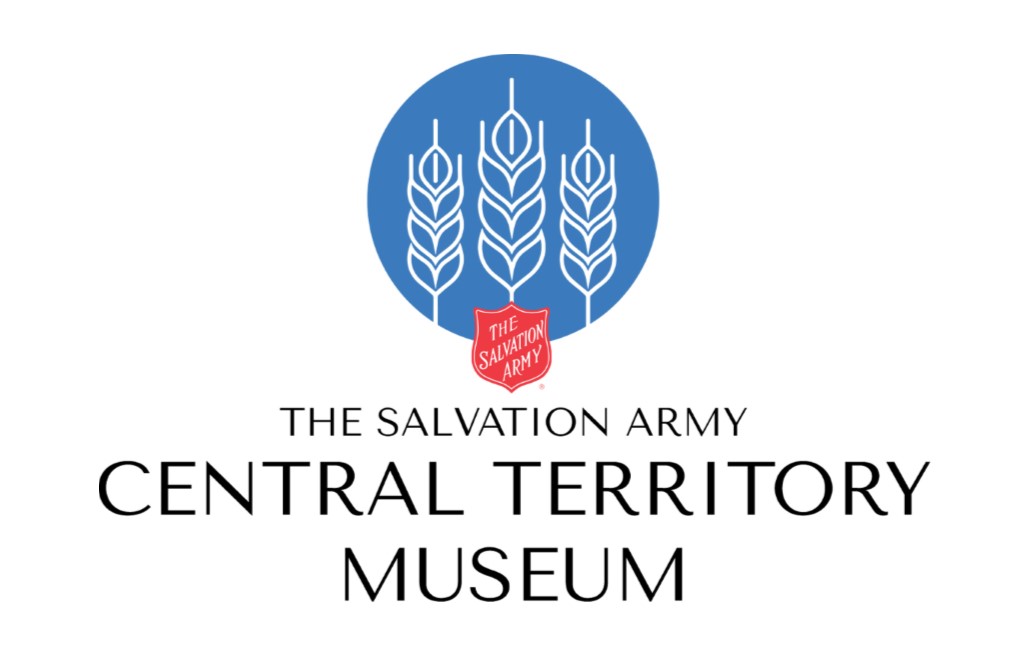 Visit salarmycentral.org and click on museum under departments to link to
this and to read about the making of this exhibit.