by Samantha Hyde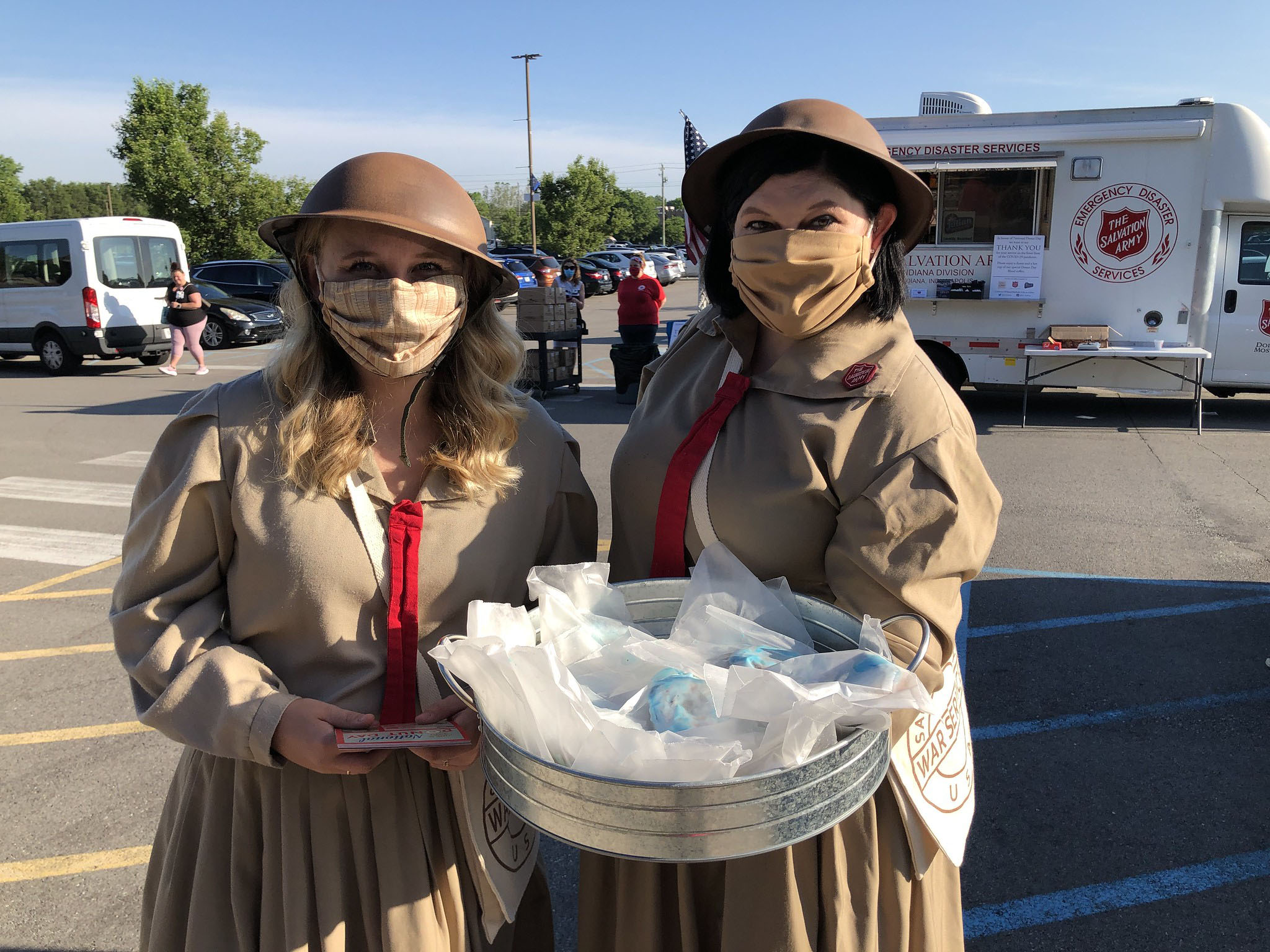 On National Donut Day this year, officers, soldiers, staff and volunteers headed out across Indianapolis, Ind., to bring 2,000 sweet treats from local favorite Titus Bakery to frontline healthcare workers to thank them for their service during the pandemic.
The Salvation Army delivered 1,400 donuts, along with sample bags of Donut Day coffee blend by Julian Coffee Roasters, to Eskenazi Hospital in downtown Indianapolis and St. Francis Hospital on the south side. A canteen was stationed on the city's north side from which volunteers served another 600 donuts and coffee at employee entrances of Ascension St. Vincent Hospital and the nearby Ascension St. Vincent Women's Hospital.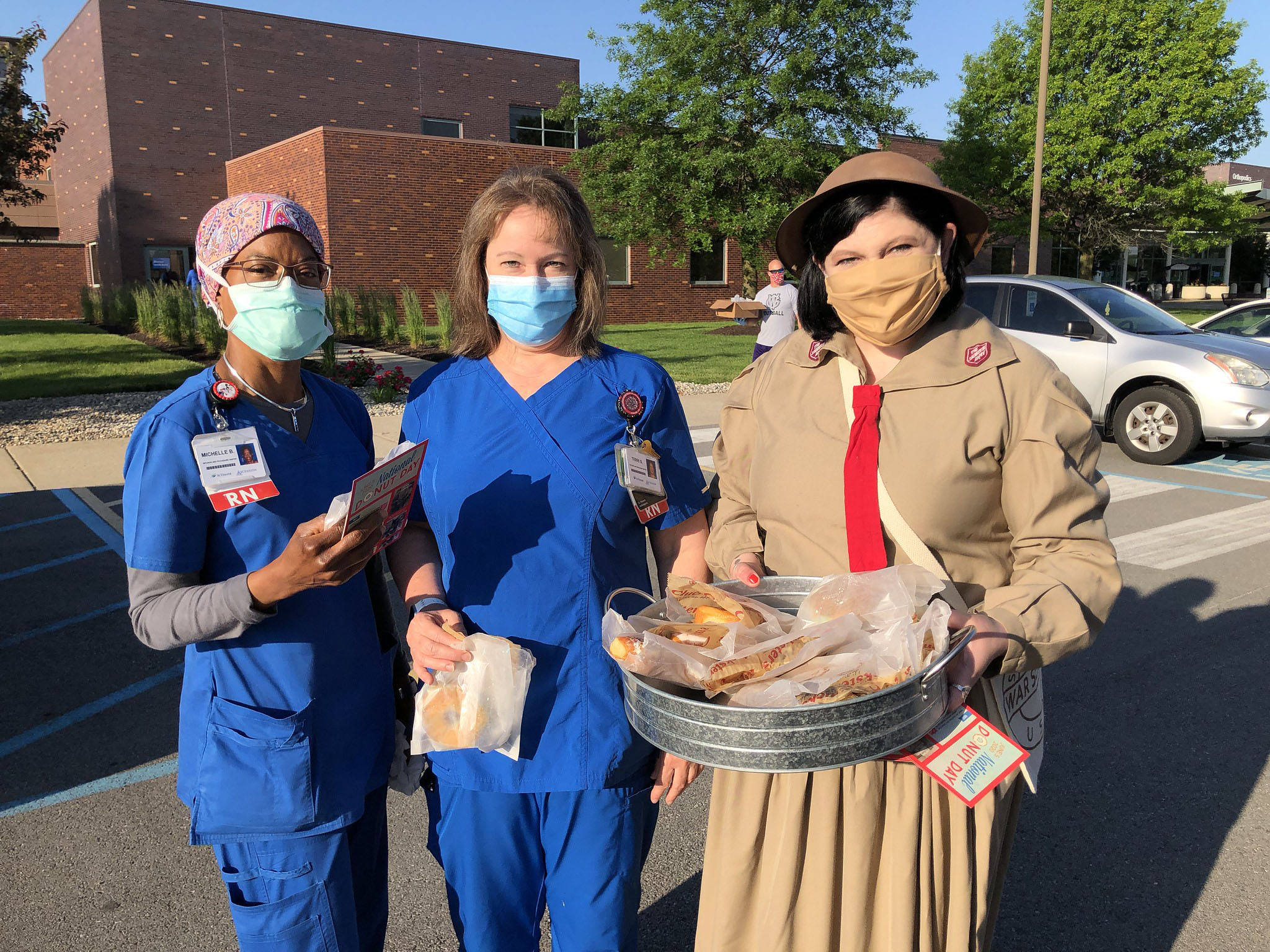 On the St. Vincent campuses, women dressed as Donut Girls honored the legacy of the young women who served on the frontlines of World War I. The Salvation Army's mission to provide emotional and spiritual support to young soldiers began in April 1917 with just a dozen young women who were  deployed to the war zone in France.
Eventually around 250 Salvation Army volunteers traveled abroad  to help care for soldiers. Cooking special treats in battle conditions with limited rations was a challenge, but two young women, including Huntington, Ind., native Helen Purviance, found a way to fry the first of the soon-to-be famous donuts. News spread, and it wasn't long before thousands of donuts were being fried daily all along the front. When the American soldiers returned home, they brought with them fond memories of these lassies and a love for donuts.
Today the donut still serves as a symbol of the comfort The Salvation Army brings to those in need  through its many programs. Donuts, meals and hydration are regularly served to first responders and  others on the frontlines during fires, emergencies, and disasters. Throughout the week leading up to Donut Day this year, donuts were delivered as well to fire and police departments in the Indianapolis area.