With the commissioning of the Messengers of the Kingdom, the Central Territory marked a milestone: the first four officers from the Training in Spanish program at the College for Officer Training (CFOT). The program, which was just introduced with this session, is proving successful in helping Spanish-speaking Salvationists fulfill their calling to officership. The first officers to be commissioned through it are Lts. Ely and Ramon Cebrian, and Lts. Gunther and Yami Briceno.
"Being at the CFOT has been very helpful in preparing me to fulfill my life's calling to be a Salvation Army officer," said Lt. Ely Cebrian, who is originally from Cuba and just commissioned with her husband, Lt.  Ramon Cebrian. "If training had not been in Spanish, it would have been much harder and more stressful to learn everything that I needed to learn. While I've had many challenges such as language, culture, technology and my age, none of this has been an impediment to continuing God's call."
According to Major Karen Johnson, then Spanish training director, the program utilizes a multifaceted approach in providing support, education and resources in Spanish while helping the cadets learn English so they will be prepared for their work as officers. Each quarter over the last two years, the progress of each cadet was reviewed and supports adjusted with his or her commissioning in view.
"Having cadets who have limited English skills has required us to rethink how we share information and to realize the challenges extend to every area of cadet life from classes to the campus environment," said the major. "Working with cadets from other countries not only involves providing adequate language support but also a sensitivity to the cultural challenges that they face."
She noted that support and education have extended beyond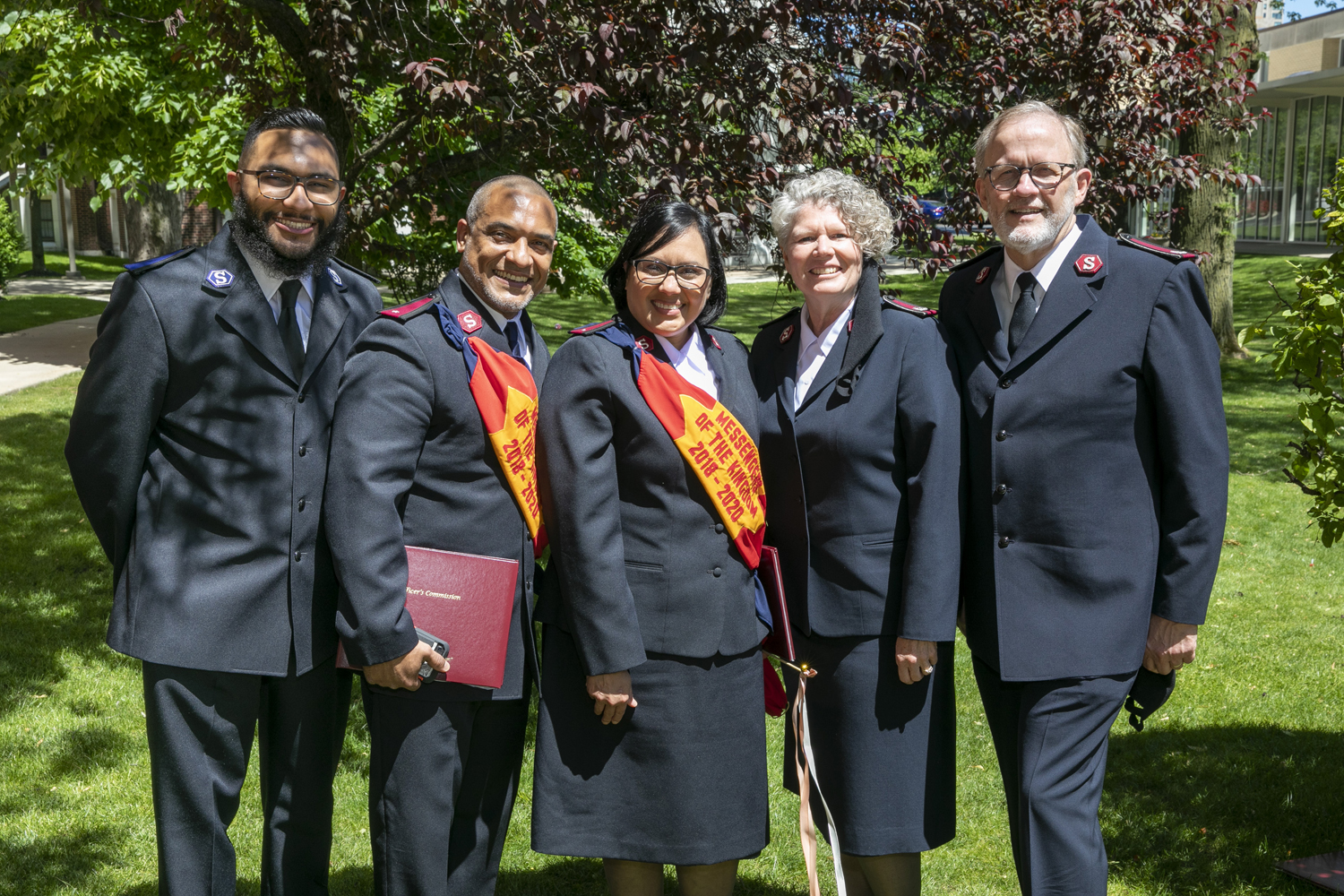 formal lessons plans and CFOT staff officers who are officially involved in the Spanish language training program to the entire CFOT  community lending loving support.
"Being at the CFOT has been a wonderful spiritual experience," said Lt. Gunther. "If someone has the call to be an officer, I think they should come here and enjoy what God has in this place, not only because of the training you receive but because you discover yourself. Everything you do at the CFOT will mark you forever. It will be a unique and personal experience, where you will discover the purpose of God'scall in your life."