Three very different corps share what have been the keys to their significant growth, revealing they have more in common than you might think.
Staging a comeback in Oak Creek
Not long after arriving to lead the Oak Creek Centennial, Wis., Corps, Majors Bob and Ruth Fay observed that it was more perfectly positioned for explosive growth than any other corps they'd led in their 41 years as officers.
Planted in 1988, it had once been the meeting place for the community and one of the territory's fastest growing corps until recent years. However, the Fays sensed God was at work and the Oak Creek Corps was on the brink of a comeback.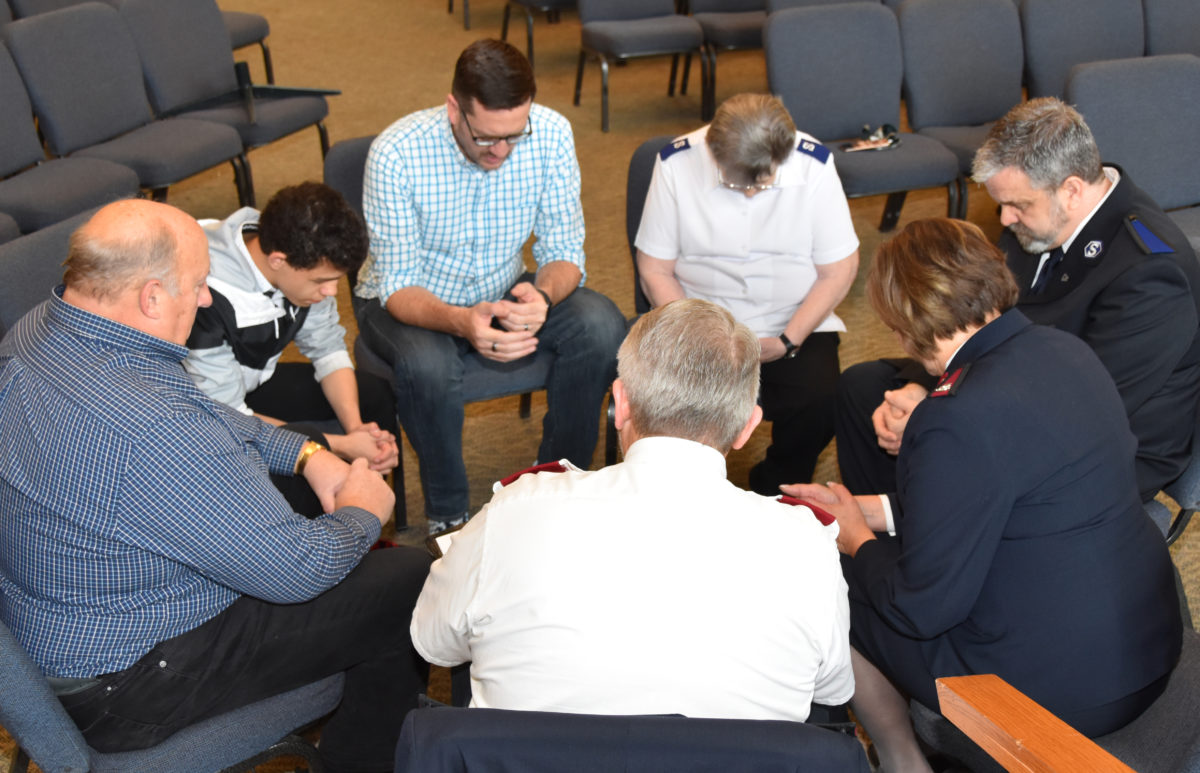 So, they prayed. It was nothing fancy or complicated, according to Major Bob, just time set aside on the first Friday of each month where he and his wife prayed for revival. They came before the Lord with the needs of their people and invited corps members to join them. Though it wasn't plugged as a program or even printed on the bulletin, people began to show up, sometimes just a few and other times about a dozen.
"We knew God wanted to bring revival to this corps, so our prayers were to join Him in this work," said Major Ruth. "We wanted to hear from Him what our next step should be. We wanted to listen instead of just doing."
Out of these prayers came a series of sermons that addressed people's needs, uplifting but getting to the heart of the matter like joy in giving. The Fays prioritized sermon preparation, setting aside sufficient time to pray, research and craft what they wanted to share with their flock. "We take the preaching of the Word very seriously," said Major Bob.
Simultaneously, the Fays began stressing to soldiers the importance of daily Bible reading and applying it to their lives. The seasoned officers supplied tools to help their congregation in this perspective-changing endeavor. A corresponding devotional was inserted weekly into the Sunday worship service bulletin.
"A lot of what is taking place is friendship evangelism," said Major Ruth. She cites soldiers reaching out and making new people feel welcomed.
For instance, a community meal on Wednesday night brings together older adults from Booth Manor, families from the afterschool program and soldiers who might otherwise never meet and introduces other opportunities for fellowship and service at the corps. From this, some of the seniors are now part of the songsters.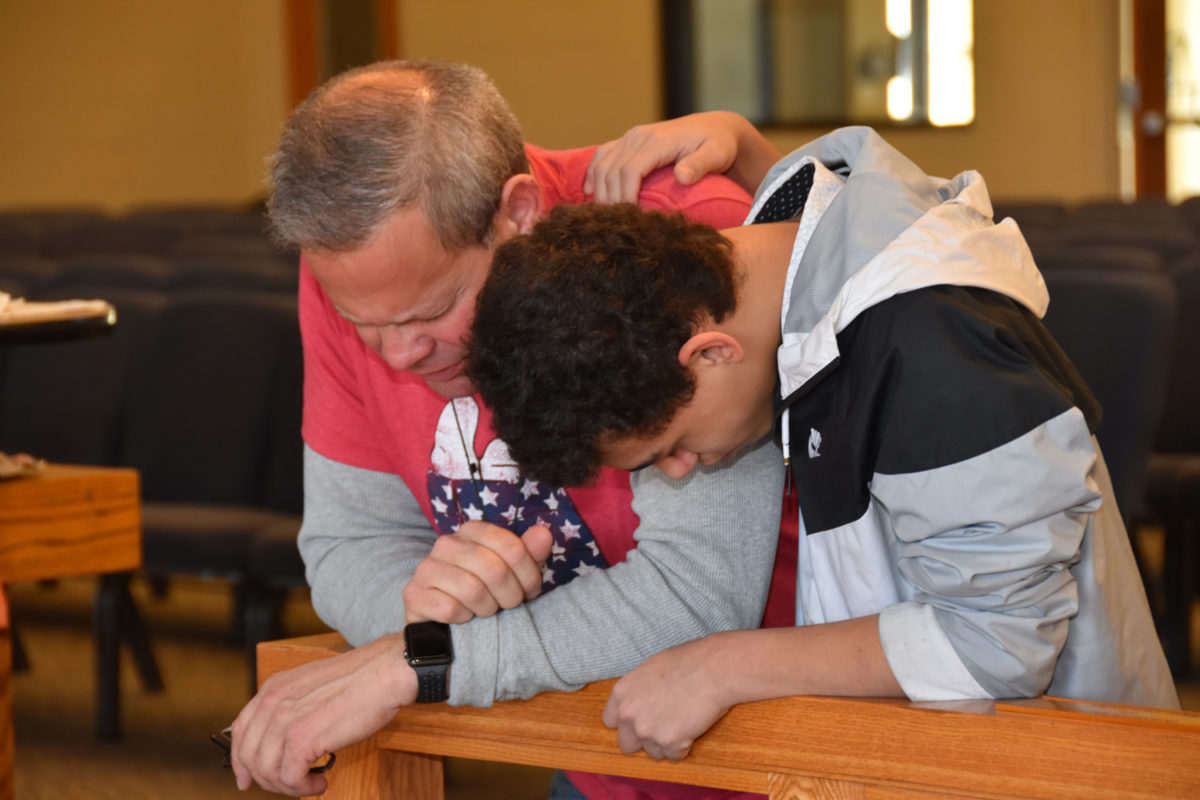 A Sunday night meal and dynamic worship service for middle school and high school students, introduced and led by Jesse Luhn, soldier and Good Soil Initiative youth development coordinator, attracts about 30 each week, including unchurched teens. Some are now attending on Sunday mornings with their parents, and five have accepted Christ this year.
"There's a great synergy between the distinct ministries and their members," said Major Ruth. Classes about becoming a soldier, taught by Corps Sergeant-Major Ken Tregallas, are seeing wide-ranging participation from advisory council members to Wednesday community meal attendees.
And whether a longtime faithful soldier, an active local officer or an occasional attendee or newcomer, all receive love and appreciation from the Fays, who've adopted a "Family of the Week" plan where they not only visit with a particular family but introduce them to the corps congregation during the Sunday meeting which helps people connect.
"We can see growth starting to happen, and it's exciting," said Major Ruth. "Don't get me wrong, it's hard work, but it's God's work. And it's a privilege to be joyful officers."
Taking to the streets in Keokuk
When Major Leanna Tuttle looked up from her desk, a soldier and a newcomer were standing in her doorway wanting to know if they could distribute flyers door-to-door on Saturday about the corps' character-building programs starting last fall. "Yes!" she said, gratified by this latest demonstration of ownership by members of the Keokuk, Iowa, Corps. Just a couple of years earlier, corps involvement was low, programs were few and children were nowhere to be seen.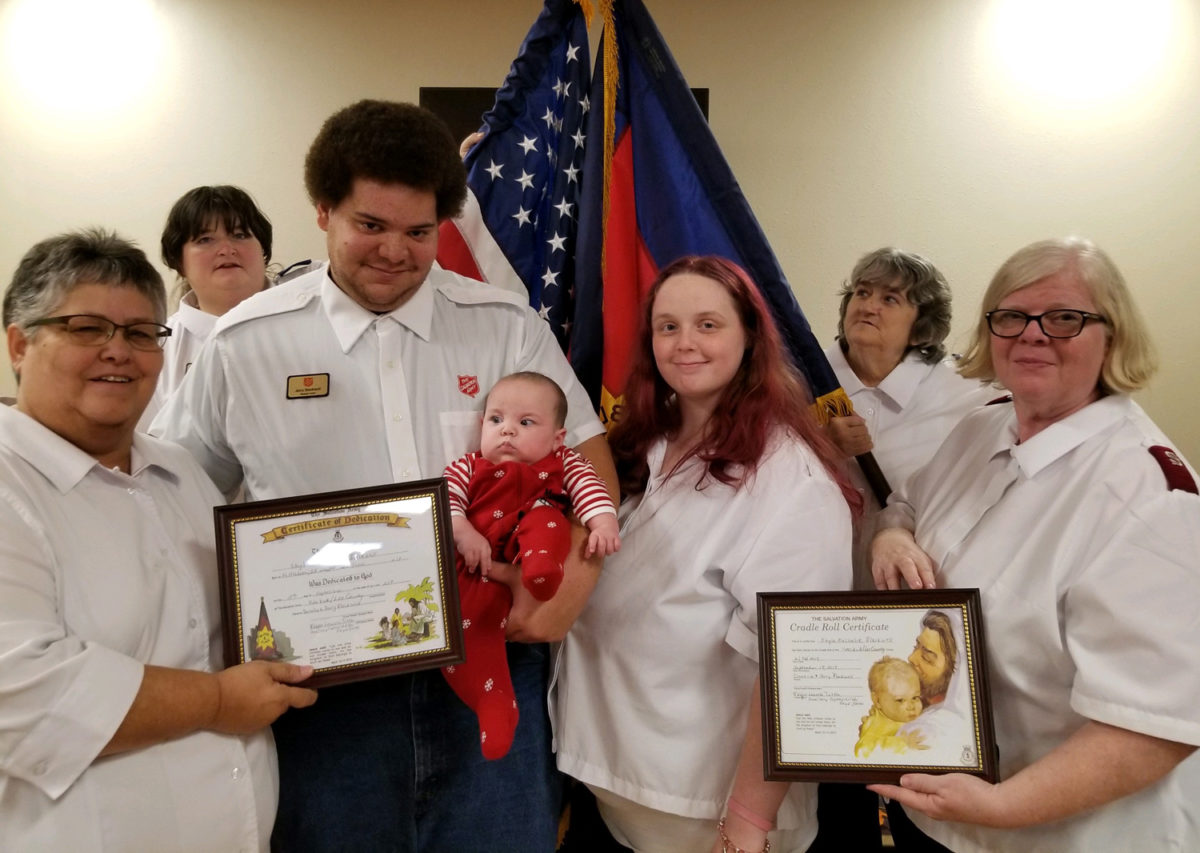 But soldiers of this corps had taken their corps officers' urging to heart and prayed about where God wanted them and their corps to be spiritually. Time and again they lined the altar to seek direction. Major Tuttle and associate corps officer A/Captain Linda Faye Jones could see God was at work, but they'd still be astounded by what happened next.
Corps members began taking God's love to the streets not only in Keokuk but in Ft. Madison where the corps runs a service center; they engaged people in conversation and passed out flyers about vacation Bible school (VBS). That first summer in 2018, 19 children came to VBS, and many then got involved in character-building programs and worship on Sundays. Since nearly half the children were from Ft. Madison, last summer the corps held two sessions of VBS, one in Keokuk and the other in Ft. Madison with more than 25 children. This past fall, the efforts of a half dozen corps members passing out flyers resulted in more than 20 families attending the corps' character-building open house!
"Prayer is the focal point of this ownership and growth," said the major. "Not only do our soldiers and participants pray at the corps, they pray at home and share their testimonies with us regularly."
Increasingly as the officers have felt a need to expand the ministry in Ft. Madison, corps members have gotten involved right alongside of them. For instance, when they began holding Messy Church at the service center, soldiers came along and spent the entire day participating and welcoming newcomers. Now it regularly averages 20. At a monthly luncheon akin to Dinner Church, Keokuk soldiers come in uniform and sit at different tables with attendees. Originally started with 15 people, the luncheon has grown to nearly 60!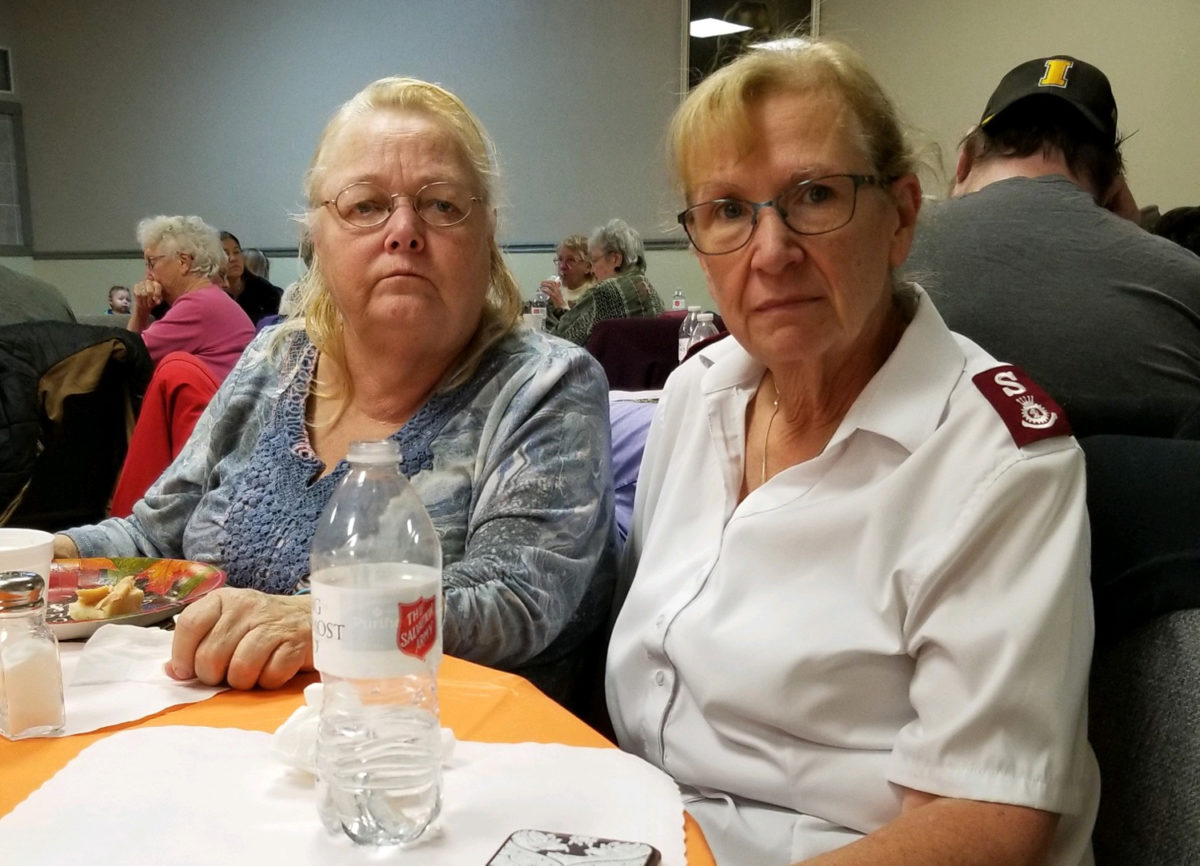 Other new outreaches in the two communities include senior lunches and a program that provides meals for school children to take home on weekends—a significant ministry as the corps resides in the fourth largest food insecure (unable to consistently access or afford adequate food) county in Iowa. In its first year the program provided 371 children with six meals and two snacks to take home on weekends; this school year more than 500 children in Keokuk and more than 100 in Ft. Madison are benefitting as the corps partners with schools and community groups. People in Lee County are seeing The Salvation Army in action.
The major concluded, "While at times we may feel overwhelmed, we know God is leading and in control. We have had some ups and downs but it has been so exciting to see people grow in their personal walk with the Lord, hear their laughter and see their genuine love for one another."
Building from the ground up in Kirksville
On their first Sunday newly commissioned officers, Lts. Brian and Amanda Hoscheit unlocked the doors to the Kirksville, Mo., Corps and prepared to lead their congregation in worship. As they waited, the time for the service to start came and went.
"We knelt at the mercy seat [altar] with our children and poured our hearts out to God," said Lt. Amanda. "We prayed for His direction and for Him to send His congregation, the ones He wanted to use to build His church."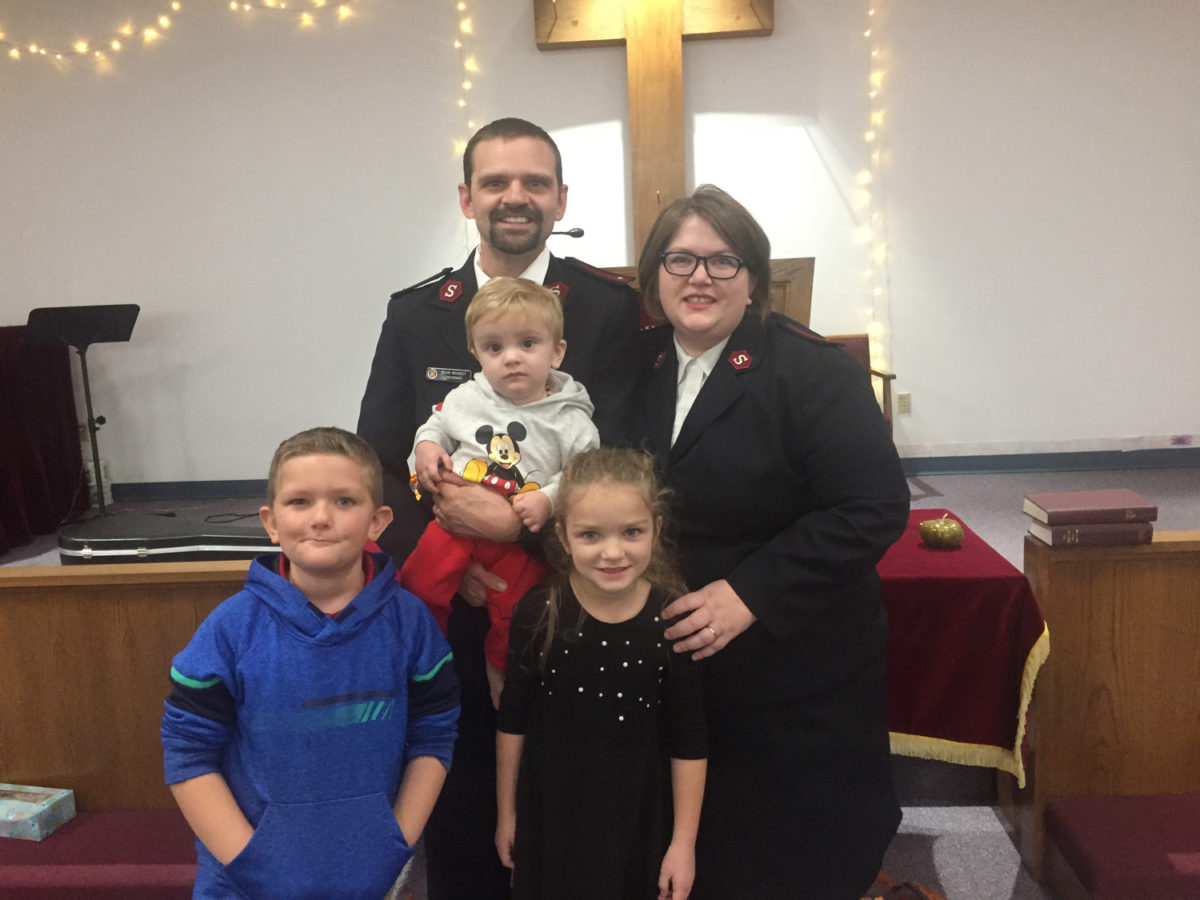 The lieutenants not only prayed, they hit the streets. They got out into the community in uniform as often as possible, talking to people and assessing what meaningful ministries and services they could provide.
"We realized that no one was feeding people on Sundays, so we decided to start there," said the lieutenants. "We put up flyers for Blessings and Breakfast hoping for the opportunity to meet a practical need and show people there's room for them at our table."
The next Sunday 14 people showed up to have breakfast. Although at first many people only came to eat breakfast and didn't stay for worship, Lts. Brian and Amanda were grateful for the opportunity to serve and get to know them. They continued to conduct worship in the fellowship hall after breakfast for several more weeks as they built relationships and trust, and they started other programs including a Monday night Bible study, character-building for children, and men's and women's ministries.
Soon the congregation outgrew the fellowship hall and worship was moved to the chapel. Eighteen months after that first Sunday, the corps now has 27 in regular attendance, along with more than 20 others who come occasionally.
"We're welcoming everyone as one sent by God," said Lt. Amanda.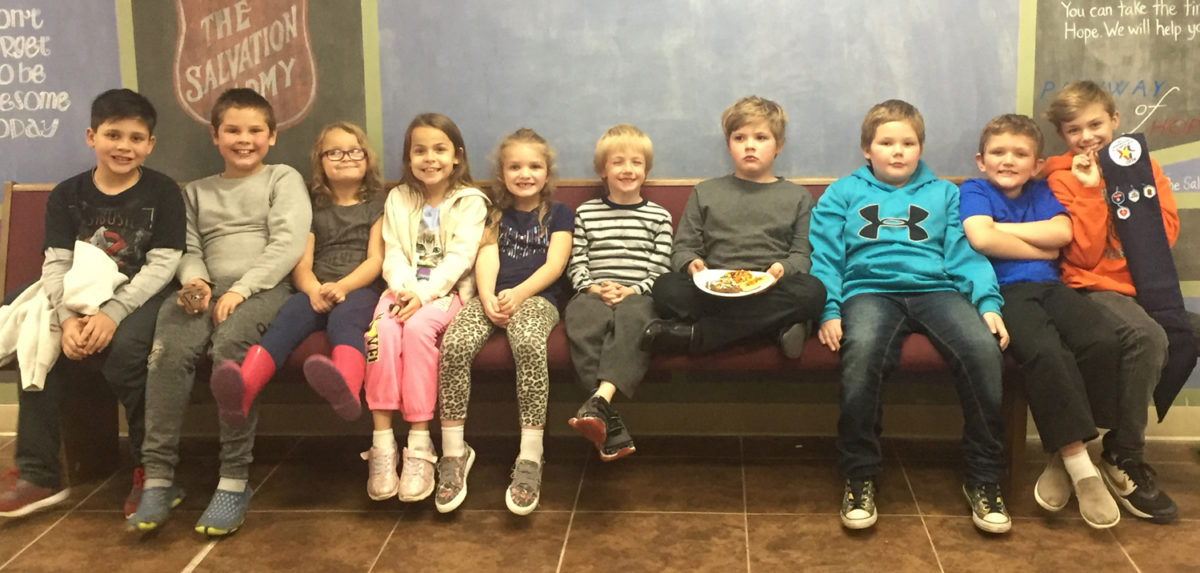 The Hoscheits have remained alert to the Holy Spirit's leading. They recently started discipling a young couple who came in for assistance and accepted the invitation to return for worship services, as well as a retired professor who has taken up the role of adult Sunday school teacher, rekindling his passion for teaching and redeeming a part of his life he thought was over. The lieutenants soon will be starting soldiership classes with them and a few others who have expressed interest in becoming members.
The Hoscheits are grateful for the work the Lord is doing in their corps. "It's all God," the lieutenants said. "We hung one flyer. He has done the rest. Nothing is going to derail the Holy Spirit's work."