Recent efforts to raise anti-trafficking awareness
by Joan Kurtz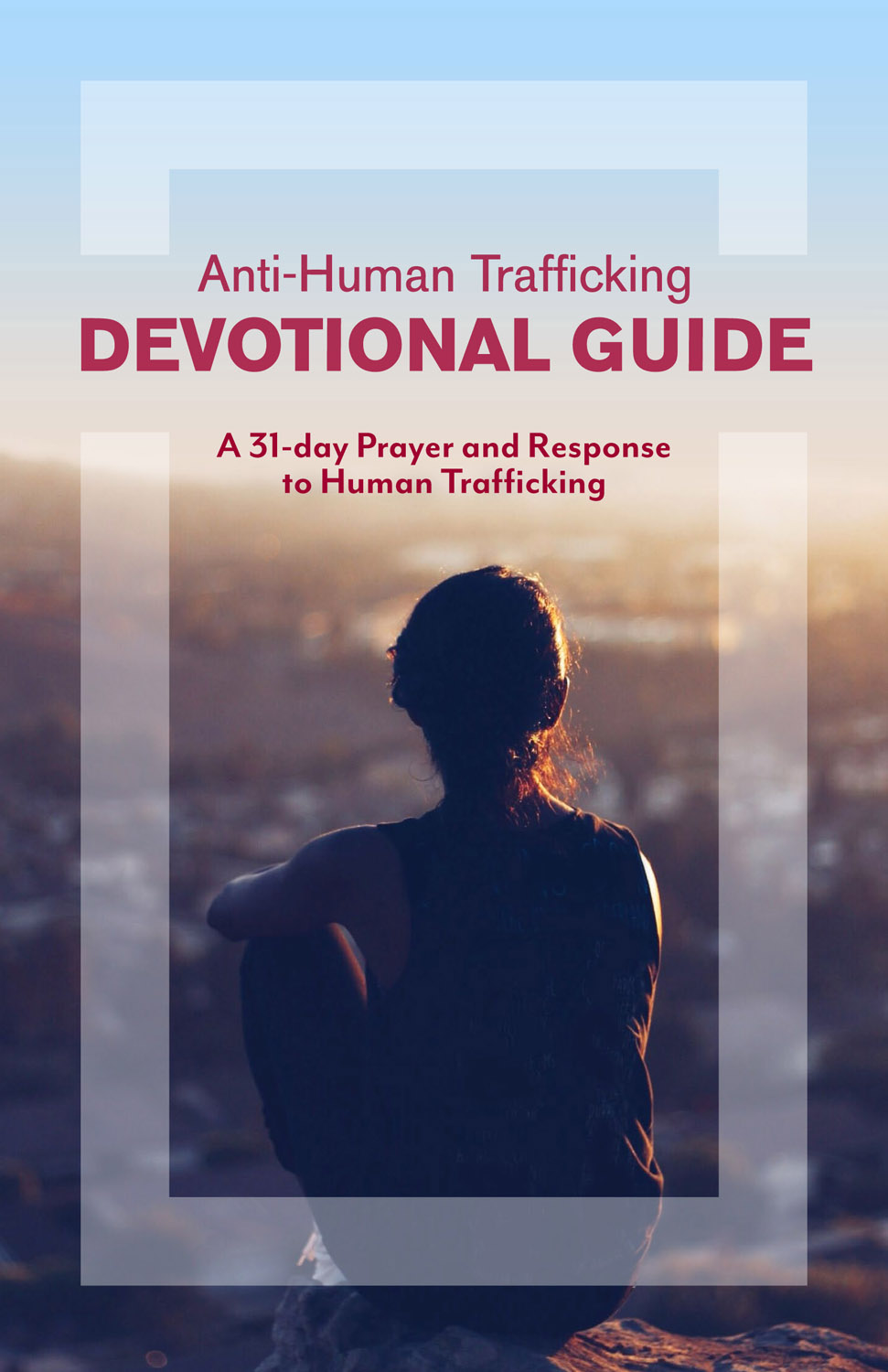 During January, which has come to be recognized as National Anti-Human Trafficking month, we look at just a few ways the Central Territory is raising awareness, increasing knowledge and building capacity of Salvationists to get involved in anti-human trafficking ministry.
Read
The Central Territory collaborated on a new devotional called the Anti-Human Trafficking Devotional Guide: A 31-day Prayer and Response to Human Trafficking. Produced by the Eastern Territory, this excellent resource contains daily devotionals from Salvation Army officers, employees, soldiers and friends from around the world. Contributors from the Central include Dr. Maribeth Swanson, Elyse Dobney, Major Katherine Clausell, Major Robert McClintock and me.
Learn
The Territorial Anti-Human Trafficking Council hosted a webinar for the public in the fall with guest speaker Priscilla Santos, MA. Priscilla works at The Salvation Army's International Social Justice Commission (ISJC) as modern slavery and human trafficking response coordinator. Participants learned about the ISJC's Fight for Freedom framework and were inspired by what The Salvation Army is doing internationally to address human trafficking.
For more information or to download devotional visit: www.salvationarmy.org/isjc
Pray
During the most recent Annual Day of Prayer for Victims of Human Trafficking, prayers were lifted across the globe for those experiencing trafficking. It was an opportunity to "corporately cry out for wholeness, justice and freedom for those on the margin experiencing human trafficking." Due to restrictions for in-person events, Dr. Maribeth Swanson, Central territorial social services secretary, curated a creative virtual video presentation of prayer, drama, music and worship and a call to intercession by Territorial Commander Commissioner Brad Bailey.
Visit the social services department's Facebook page (facebook.com/USCSocialServices)
The territory's response is part of The Salvation Army's international strategy called Fight for Freedom. Its framework to mobilize Salvationists to make a difference includes:
• Prayer – the foundational and powerful tool to fight this battle
• Prevention – raising awareness and addressing root causes
• Protection – walking alongside survivors as they regain their physical, mental, emotional, relational
and spiritual health
• Prosecution – supporting survivors through legal proceedings, enabling prosecution of offenders, and working with offenders to restore a relationship with God and society
• Partnerships – collaborating and networking with others to achieve goals
• Policy – creating internal and external policies that reduce modern slavery and trafficking
• Participation – encouraging every corps to participate as we often serve those on the margins and communities others can't reach
• Proof – ensuring our response both contributes to and receives from research and is informed by evidence-based practices
Our anti-human trafficking efforts are vital in a world filled with uncertainty and unpredictability. We pray God will guide and illuminate our steps as we seek justice.