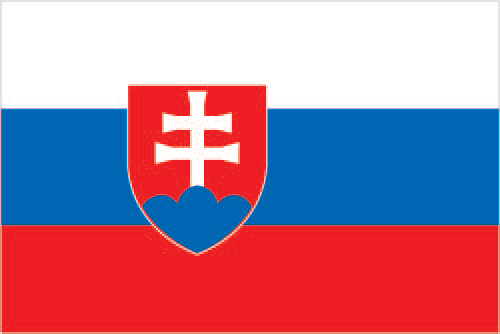 Rooted in Great Moravia, a state absorbed by the Hungarian Kingdom in 800 A.D., Slovakian nationalism grew (as did cultural ties with the closely related Czech people) upon the formation of the Austro-Hungarian Empire in 1867. Czechoslovakia was formed when World War I dissolved the empire. In 1939 Slovakia became an independent state allied with Nazi Germany until Czechoslovakia was reconstituted after World War II and came under communist rule within Soviet-dominated Eastern Europe.
Czechoslovakia retuned to democratic rule and a market economy in 1989, then peacefully split into two nations, Slovakia and the Czech Republic, in 1993. Slovakia joined NATO and the European Union in 2004 and the Euro Zone in 2009.
About twice the size of New Hampshire, Slovakia has a population of 5.4 million people, 81 percent of whom are Slovak, 8.5 percent Hungarian and two percent Roma, with the rest unspecified. Approximately 62 percent of the population is Roman Catholic, 8.2 percent Protestant and 3.8 percent Greek Catholic.
Slovakia has made significant economic reforms since 1993. It has a small, open economy with exports ser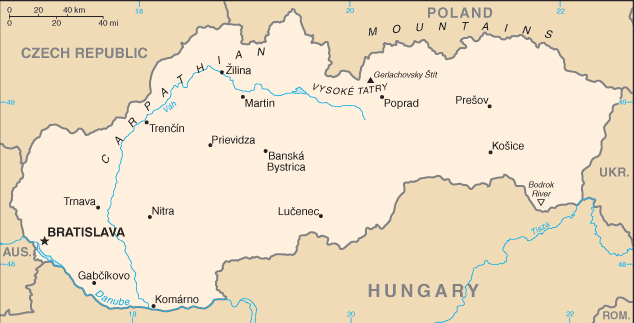 ving as the main driver for growth due to the country's relatively low-cost, highly skilled labor force, reasonable tax rates and favorable geographic location in the heart of Central Europe. The country's banking sector is also sound. However, 20.5 percent of its population lives below the poverty line.
The capital of this landlocked and mostly mountainous country is Bratislava. The Tatra Mountains in the north are interspersed with many scenic lakes and valleys.
The Slovakian flag has three horizontal bands of white, blue and red (rooted in the Pan-Slav colors of 19th century Russia) and features the Slovakian coat of arms: a red shield bordered in white bearing the double-barred cross of St. Cyril and St. Methodius atop three blue mountains.
Source: Central Intelligence Agency—World Fact Book