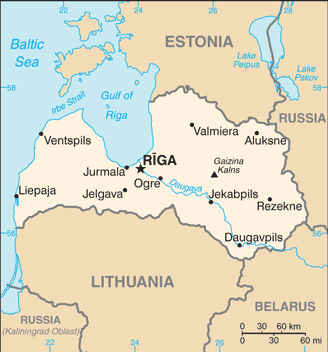 The work of the Pestíšanas Armija began in Latvia in 1923 but had to close in 1939 due to the outbreak of World War II and occupation by the Soviet Union. The work was re-opened in 1990 by The Salvation Army's Sweden Territory, which was renamed the Sweden and Latvia Territory four years later.
The Latvia Region is headquartered in Riga, the country's capital. The region has nine corps, four outposts and four social service institutions, plus more than 20 officers, almost 180 soldiers, nearly 220 adherents, over 35 junior soldiers and 55 employees. There's also an officer training college, social services center, child daycare facility and a Salvation Army music school in Riga. Training for local officer positions has been a big regional emphasis and supported by the "Equipping for Mission" course, which has seen increased attendance.
After a year spent building a relationship with Riga's fire department, The Salvation Army was allowed to be among the first responders in late 2013 to the collapse of a large supermarket in the city. The Army was onsite throughout the tragedy providing refreshments and a listening ear.
In Skangali, a city southwest of Riga, The Salvation Army has a child support and social care center, a crisis center for mothers with children and a guest house. And, in Saldus (a city southwest of Skangali), the first soldiers were enrolled in a corps plant at which community work continues to expand. In addition, the region has a camp on the Baltic Sea coast in far southwest Latvia.
Slightly larger than West Virginia, Latvia has a 2.1 million population, 20 percent of whom are Lutheran, 15 percent Orthodox, one percent "Other Protestant" and 64 percent "Unaffiliated." Although Latvian is the official language, Russian is spoken by almost 34 percent of the country's residents.
Sources: The Salvation Army Year Book; CIA World Fact Book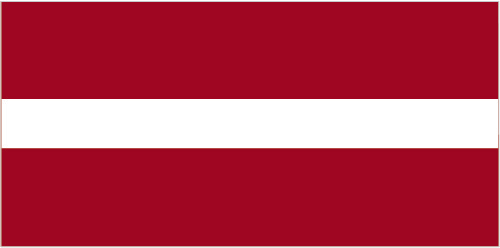 The three horizontal bands of maroon and white represent one of the oldest banners in the world. A medieval chronicle from 1280 records Latvian tribes using a red standard with a white stripe.