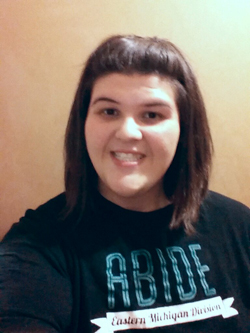 ABIDE intern, Marissa Dice
What was your role as an ABIDE intern?
My co-intern and I joked we were like the team parents. But, seriously, our role was to love and lead our ABIDE team with guidance from our fearless leader, Sara Johnson. I would also describe our role as being mentors and prayer warriors.
Did you like your experience with ABIDE?
I didn't just like my experience with ABIDE, I loved it! It was educational and spiritually moving. I come from an area with very little diversity, so working in communities with such a melting pot of culture was both eye-opening and enriching.
What was your biggest challenge?
Working with teenagers 24/7 was challenging at times. I hadn't spent that much time with this age group, so it was a learning curve. I found during trying times the best thing for me to do was pray, put a smile on my face and remember the love of God in my heart. I realized again how precious teens are to the body of Christ.
What was the most valuable element for your own spiritual journey?
For me it was the daily small group devotional times. We were studying the book of John, and spending one day per chapter. I loved the opportunity to study the life of Jesus Christ and then be able to share what I was learning with my small group members. Not only did they learn from me, but I learned from them. This experience created a desire in me to learn even more about the Bible—not just to read it but to fully delve into every verse and what is being said.
What is your main take-way from this experience?
My ABIDE experience pushed me outside of my comfort zone; not just with the service projects we were assigned to but as a teen leader. I came away with the realization that our next generation is amazing, and a group of young people to be proud of. I'm expecting great things from EMI!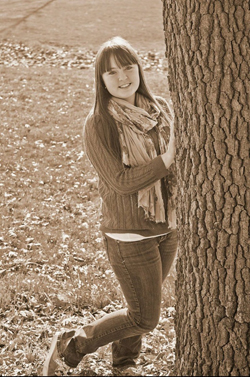 ABIDE Participant, Lauren Smith
What did you enjoy most about your experience with ABIDE?
I loved being a part of this wonderful ministry opportunity! I met and got to know 11 other people from my division, and that was something I needed, being new to the Eastern Michigan Division last year.
What did you learn?
I was able to grow in my knowledge of Christ and learn how to share His love with others who may never see it. Also, I learned the true meaning of service, which Jesus showed and is recorded in the book of John.
ABIDE has made me stronger in my faith, and now I have a better understanding of His will and plan for me. I am finally walking hand-in-hand with the Savior, and I learned how to do it through ABIDE!
How did you grow in your faith during ABIDE?
For me the part that helped with my spiritual journey the most was when we had our quiet time. When we were able to go off on our own and study the Bible outside in God's amazing creation.
It gave me a glimpse of His true design and purpose for even the smallest things that happen in our lives. It made me think: if God crafted the tiniest bug or bird and cares so much for them, how much more does he care for me? This thought changed my view on God and His power! God has something amazing planned for me; I just have to let Him take the wheel!