More than 160 applications poured in this year from throughout Nebraska vying for the $10,000 D.J.'s Hero Scholarship Awards. They told wonderful stories from the heart about young people facing adversity with goals, determination and grit.
The number of great stories made the selection challenging.   Long-time supporter Suzanne Caruso stepped forward and generously offered to sponsor an eighth scholarship in honor of her brother through the Fred Arkoosh Jr. Foundation.
The honored Heroes have faced struggles, but now look forward to a brighter future with the help of the scholarship named for D.J. Sokol. The son of David and Peggy Sokol battled cancer until his death at age 18, showing courage in his struggle and concern for other teens.
Kara Donovan — Greeley, Neb., says: "Obstacles. They can either stop you in your tracks or make you stronger."
A teen who often painfully struggles to get out of bed in the morning has accomplished major things. Her goal is to work as a pediatric oncology nurse at Children's Hospital in Omaha, her second home when she was diagnosed with Juvenile Rheumatoid Arthritis at age 12. The wonderful care she received inspired her to pursue a nursing career. She participated in the Central Nebraska Career Academy, took many early college courses and worked as a Certified Nursing Assistant. Kara has been accepted into Nebraska Methodist College's nursing program. She has been a leader in athletics and a key contributor to three state volleyball tournament teams. She has organized fundraisers for the Nebraska Arthritis Foundation and travels Nebraska telling her story about overcoming daily obstacles due to her painful disease.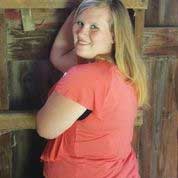 Amanda Dyas — Table Rock, Neb., says: "I greatly enjoy being a leader and will not allow the adversity of my past to stop me, but use it to become a greater leader." When Amanda was 10 years old, her mother, Barbara, entered a nursing home because of a degenerative disease that causes problems with speech, walking and fine motor skills. Amanda and her sisters went to live with her uncle's family in a crowded farm home. Although Amanda just wanted to curl up and be alone, she bravely forced herself to volunteer in the community.   She serves on the Youth Action Board that directs drug-free activities and on Prevention Is Key, which guides students to make positive life decisions. Her list of service in the community and at two churches seems endless. Her mother died in March. Amanda wants to complete her mother's dream and become a music teacher and perhaps a licensed music therapist to help others find peace from emotional suffering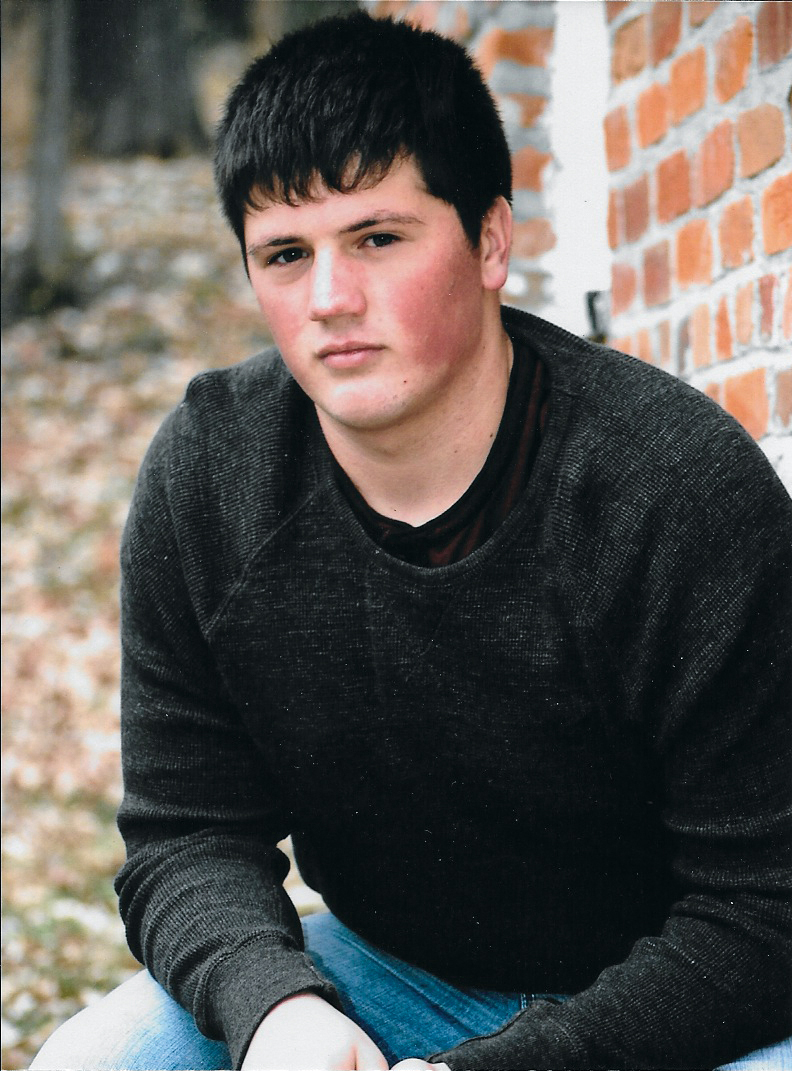 Gabe Fisher — Fairmont, Neb., says: "I began my journey to create a life where I can give back to others."
Diagnosed at age 13 with non-Hodgkin's lymphoma, Gabe spent four months on and off at the University of Nebraska Medical Center. The cancer survivor likely will be returning to UNMC in 2018. He has been accepted for a pre-med program at the University of Nebraska at Kearney. The program includes admission to UNMC. Gabe is one of the most positive people you may ever meet. Despite his illness, he is graduating No. 1 in his class. He does mission work, including at the Rosebud Indian Reservation. Gabe is involved in a dozen school and community activities, often as a leader. His passion is volunteering for Relay for Life, raising funds for cancer research. His ultimate goal is to be a research doctor. Perhaps one day he will find the cure for cancer.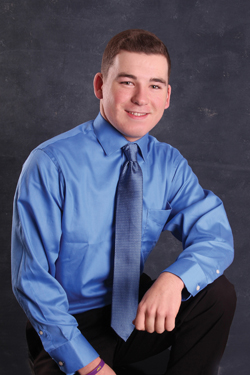 Luke Grossnicklaus — Aurora, Neb., says: "I believe the only disability in life is a bad attitude."
Luke was barely 5 years old when diagnosed with Linear Scleroderma, an autoimmune disease. The disease mostly attacked his right leg, leaving him with limited mobility. At age 12, he and his parents faced a difficult decision as his leg stopped growing and bending. They scheduled an above-the-knee amputation. Now on his fourth prosthetic leg (he is so active, they wear out), the senior at Aurora High School plays intramural basketball, mows lawns and plays and wins at high school golf, his favorite sport. He is an officer of the Future Business Leaders of America and a member of the National Honor Society.   Luke is involved in his church's "God Teens" program and leads the school's cheer group with enthusiasm. He will attend the University of Nebraska at Kearney, and hopes to be a high school teacher.
Ryan Kile — Lawrence, Neb., says: "I try to look at the positive side of every situation, which will be an asset in my aspiration to continue to help young adults." After his freshman basketball season, his high school coach said, "Ryan, next season this team is yours." But a car accident left him paralyzed from the waist down. Doctors told Ryan only 5 percent of people with his injury walk again. Through grueling physical therapy and anger and denial, he found ways to help others, even though he cannot play the sport he loves. Ryan assists coaching junior high boys' basketball. And he found a passion for wheelchair basketball, traveling hundreds of miles to play in tournaments and catching the eye of college recruiters. His target is to make the 2020 U.S. Paralympic team. Ryan is serving a second term as student body president, leading community projects. His career goal is to become a teacher and basketball coach.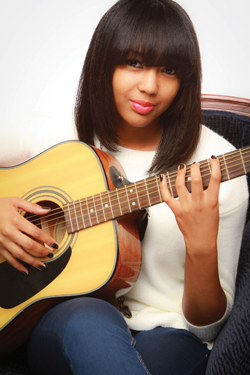 Mishala Lewis — Omaha, says: "My life has been filled with many hardships that have challenged me, but every problem makes me a stronger person." Mishala's mother and grandmother were teen parents who struggled financially. She set out to break that cycle. Mishala grew up shouldering great responsibility. After reporting to Child Protective Services troubles at home, she and her younger siblings were sent to foster care. The stress caused her constant worry and declining grades. The family is back together with their mother and Mishala's grades have improved; she now is ranked 195 out of 519 students. Her goal is to attend the University of Nebraska-Lincoln and become an interior designer. She will be her family's first college graduate. Another goal is to start a mentoring program for youth who have been in her situation.   Mishala still finds time to help with many school activities, organize fundraising events and support numerous charities.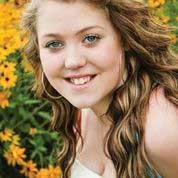 McKenzie Martin — Davenport, Neb., says: "My adversities made me who I am: determined, morally strong and all-around wiser." McKenzie cannot choose only one adversity that has made her life difficult. She has had three close-to-death illnesses, lived in a neglectful home environment, been homeless and mourned her mother's imprisonment in York Women's Penitentiary. The high school senior has since moved out of her parents' home. Active in the group Family, Career and Community Leaders of America, she has spearheaded many volunteer projects, such as food and coat drives, a homeless center, Soles for Souls and a child protection program. Working weekends to pay her way through college, McKenzie plans to pursue a career in criminal justice to help prevent her situations happening to her peers. She shares her story openly in hopes of teaching other teens with similar struggles that they can rise above adversity.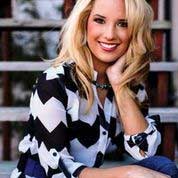 Rachel Pavelka — Oxford, Neb., says: "God doesn't measure a person's head to determine his mental capacity. He measures their heart as an indicator of the person's capacity to bless others." Rachel came close to dying after a serious car wreck. The physical and emotional healing continues as she encounters flashbacks. Focusing her energies on helping others brings joy to Rachel's life. At age 13, she launched a nonprofit business that buys and resells handmade jewelry from Peruvians living in poverty. In four years, sales have generated $78,351; she returns all of it to the Peruvians. Her list of community service is long, ranging from volunteering at food banks and homeless shelters to mentoring elementary school students. She works from 5 a.m. to 8 a.m. at a nursing home.   Her goal is to become a neonatal intensive care unit nurse. She wants to be a voice for the smallest and sickest of patients who have no voice.