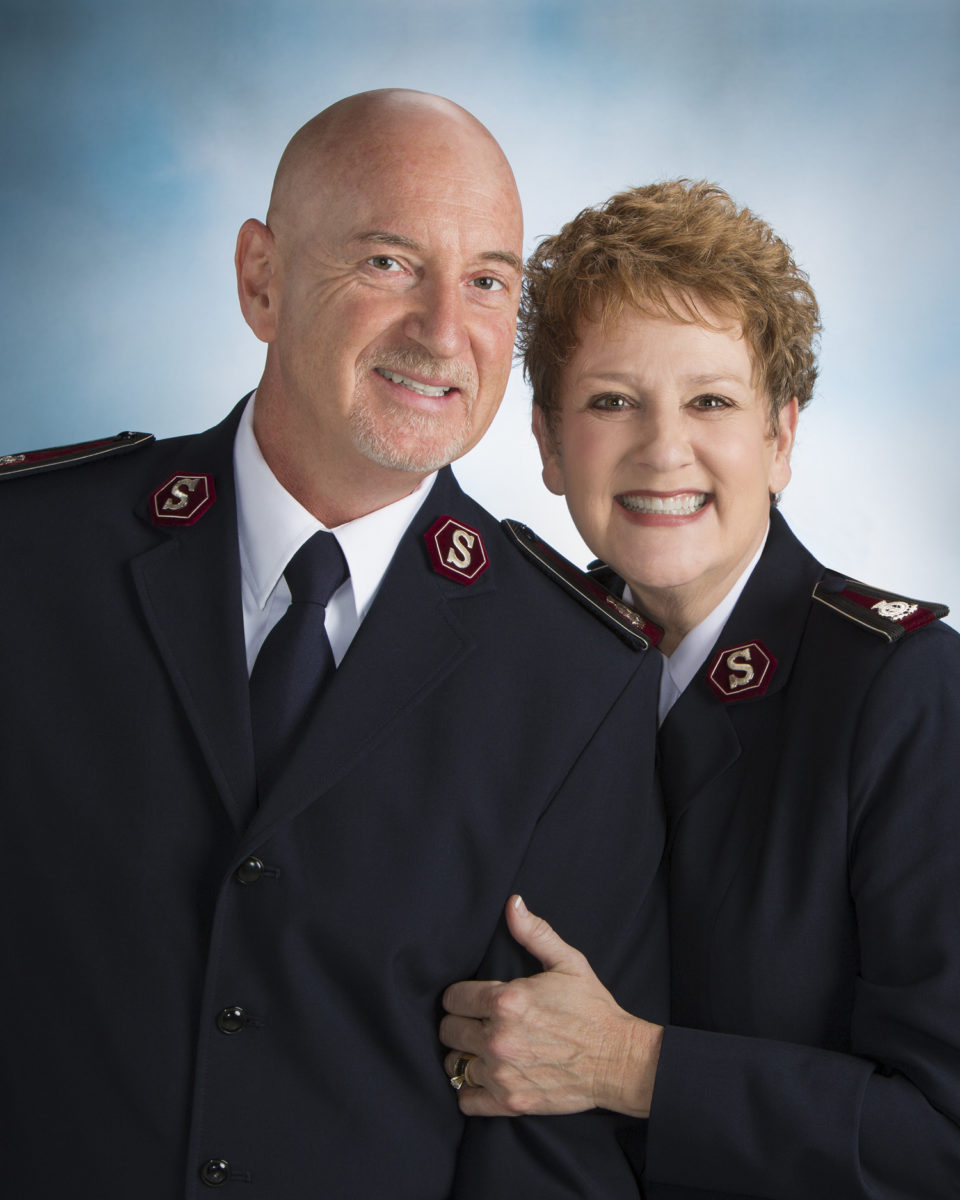 May 18, 2018
I wanted to provide an update on the proceedings which are taking place at the High Council.
An election took place voting in officers who will serve for the duration of the council:
Commissioner William Cochrane (Territorial Commander, Norway, Iceland and The Færoes Territory) was elected as President.
Commissioner Birgitte Brekke-Clifton (International Secretary for Programme Resources, International Headquarters) was elected as Vice-President.
Commissioner Mark Tillsley (International Secretary for the Americas and Caribbean, IHQ) was chosen as the Chaplain.
We are pleased to announce that the Formal Welcome to the High Council and the Retirement Salute for General André Cox and Commissioner Silvia Cox  will be held on Saturday, May 19, beginning with 30 minutes of preliminary music at 3:30 pm. This service will be live streamed and available via several sites including: https://www.salvationarmy.org/ihq/highcouncil2018 and http://salarmycentral.org/. Please take into consideration the time difference.
Your continued prayers for these deliberations is much appreciated. We can feel the presence and guidance of the Holy Spirit in this place, and know with certainty that God is providing direction as we seek His will.
May 16, 2018
The Pre-High Council has just finished. Many important topics concerning the future were reviewed, discussed, and prayed for by a beautiful and beautifully diverse group of leaders from around the world and who are, each and every one, a gift to The Salvation Army.
General André and Commissioner Silvia Cox gave their final private address to this group this morning and challenged all of us to seek the will of God inspired and guided by the Holy Spirit as The Salvation Army's future depends on it. Now, they leave to go home and meet with family before the Welcome to the 2018 High Council and Farewell to the General and Commissioner Silvia Cox on Saturday at the Central Hall Westminster, London.
There is peace and sense of expectation in our spirits as we move into this next and extremely important phase in the choosing of the next General of The International Salvation Army.
We leave you with words from the chorus "Lord, If Your Presence," by Yvonne Field, and we ask that you continue to join us in this, our prayer;
"So we stand within your presence,
And humbly seek your grace;
Father Almighty, Jehovah, Savior,
We long to meet you face to face.
Let your glory fall upon us,
Convict, inspire, provide;
Father Almighty, Jehovah, Savior,
Your holy presence is our guide."
May God bless our Salvation Army!
May 15, 2018
As we have shared on other occasions, the Kingdom of God isn't limited to a place, or a group of people, or even a specific time. The Kingdom of God is defined by the King and His supremacy and reign. Wherever in our world and in our beloved Salvation Army we find the supremacy of God, there we will also find the expression of God's Kingdom on Earth.
The richness and fullness of the High Council, which gathers for the express purpose of electing the next General of the International Salvation Army, lies in the diverse and multifaceted expression of the Kingdom of God that we experience as a group of International Salvation Army leaders who embrace their number one priority as that of honoring God above all.
The focus of the High Council must continue to be on who can best lead us in keeping our divine focus on our Mission Statement which declares:
The Salvation Army, an international movement, is an evangelical part of the universal Christian church. Its message is based on the Bible. Its ministry is motivated by the love of God. Its mission is to preach the gospel of Jesus Christ and to meet human needs in His name without discrimination.
This is God's Salvation Army, and we covet your thoughts and prayers as we participate in this humbling and God-honoring decision.